Entertainment
Actress Elizabeth Mitchell's Married Life: Divorce with her Actor Husband and Family Issues
Celebrities might look like they live a very glamorous life, but in reality, there is not as different as ours. Even they have to deal with simple problems like anyone would in their personal life. For actress Elizabeth Mitchell too, personal life has been equally as complicated to a normal person's life.
Elizabeth Mitchell is a recognizable personality because of a very successful career altogether. Today find out about her personal life. Did you know she was divorced in the past? Learn about her experience through it and also find out what kind of a family trouble is she facing?
Her Past Relations: Married Life, Husband and Divorce History
The actress was previously married to husband actor Chris Soldevilla from 2004. The couple later got a divorce in 2013. The details of their relationship have been kept a secret. They have a son together born in 2006.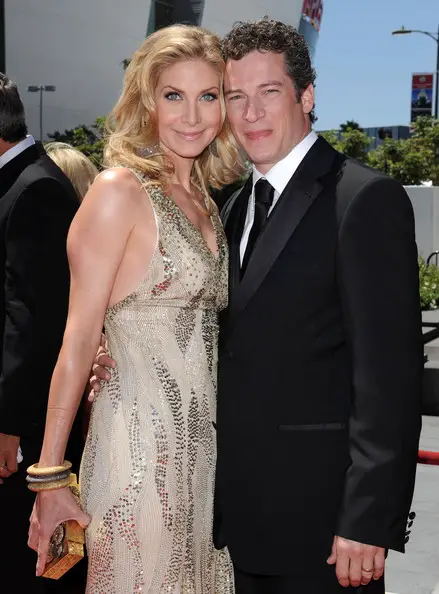 Caption: Elizabeth Mitchell with ex-husband at the Primetime Awards on August 2010
Source: zimbio.com
She was previously dating another actor boyfriend, David Lee Smith from 1995 to 1996. Their relationship had gone as far as moving in together in New York City. She had also dated actor Gary Bakewell from 2000 to 2002. In that course of time, the couple got engaged together, but it couldn't last.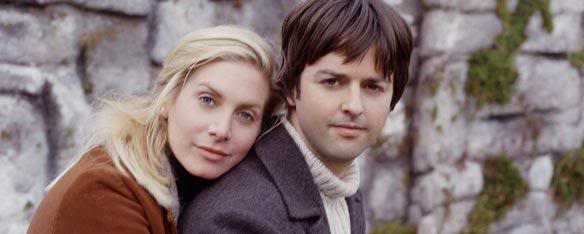 Caption: Elizabeth Mitchell and Gary Bakewell at the promo of 'The Linda McCartney Story' in 2010
Source: photobucket.com
Family Problems!
Elizabeth has been facing a small family problem. No don't worry, it is nothing serious, the one who was causing problems in her family is none other than her then 3-years old son, CJ (Christopher Joseph). In a 2008 talk with People, she has opened up about her toddler's tantrum. But she has found a way to deal with her little problem,
"He's 3, so he certainly has his fair share, but I find that once he's outside, he's really happy."
Being a single mother, Elizabeth Mitchell has to closely focus on raising her son by herself. Even though CJ's dad may also occasionally borrow him but still it is upon Elizabeth most time to be responsible to him. However, it seems like she is raising him well.
Plastic Surgery:
In the past days, there were rumors and allegations made about the plastic surgery of Elizabeth Mitchell. While there has been no comment on the matter from a trustable source, different people have contradicting views to whether she has undergone a plastic surgery or not.
While her great skin at the 40s and her nose that has changed throughout the years is not completely impossible to happen naturally, it is very rare. Plastic surgery or not, she looks great you be the judge yourself from the photos below.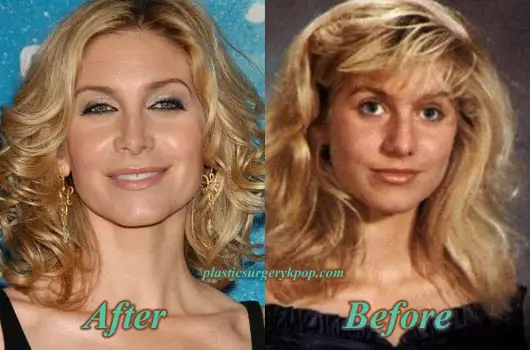 Caption: before and after picture of Elizabeth Mitchell
Source: plasticsurgerykpop.com
Her Lesbian Character:
Elizabeth may be straight in sexuality, but she is famous for playing a lesbian character in the movie 'Gia' and series of 'ER' as well as 'V.' Although we haven't been introduced to her lesbian side in 'V' she has wanted for it to happen. She said, in an interview with 'After Ellen' on December 21, 2010.
"I'm always a fan of showing all different sides of human nature, human sexuality, and sensuality."
[IN the LAST ADD IF SHE HAS SOME RECENT ACTIVITIES]
Caption: video of Mitchell's lesbian character in ER Posted on April 2010
She has also opened up to her fans saying,
"I do hear from them. Sometimes, people have just seen it. I've had some of my best encounters with people because of that movie."
In the end, we can say that she is equally happy in her personal life as well as professional life. She is to appear in the TV series, 'Dead of the Year' and movie 'The Purge: Election Year' in 2016.