Entertainment
Arielle Vandenberg Dating With Matt Cutshall? Enjoying Weekend With Boyfriend
Enjoying a weekend with the beloved is obviously something everybody loves. Likewise, today we are talking about an actress who recently shared this beautiful moment with her sweetheart.
An American actress, Arielle Vandenberg and her boyfriend, Matt Cutshall enjoyed their weekend on the beach about a month ago. In her Instagram posts, Arielle Vandenberg was seen wearing black bikini flaunting her stunning physic while Matt was carrying her passionately and the background music was also very romantic.
The couple has been good friends for a long time now. They have together featured in many Vine videos and interviews.
While the couples' relationship became more and more evident over time, the two accepted each other and eventually started flaunting their relationship on Social media. And many agree that the two couple look great together.
Hello girlfriend goodbye six pack ????????

— Matt Cutshall (@MattJCutshall) June 26, 2017
Well that's it then folks, Arielle is taken and she looks perfect with Matt. While the couple hasn't disclosed about how long they've been dating, they've made it sure that people realize that they're in mad love with each other.
Her Boyfriend and Dating History:
Will Arnett (2014-2015):
Arielle and Will Arnett, a Canadian actor, were dating from December 2014 to May 2015. Will Arnett was previously married to Amy Poehler and Penelope Ann Miller but is single now.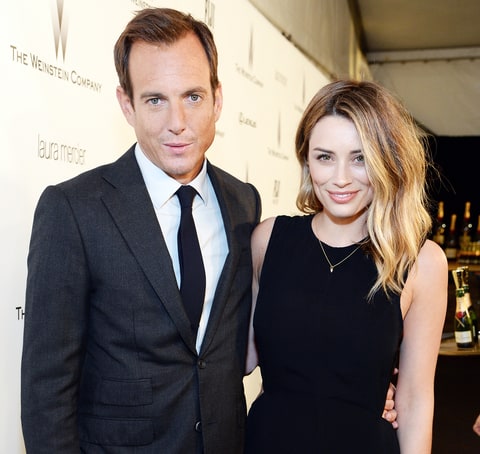 Caption: Arielle Vandenberg and ex-bf Will Arnett made their red carpet debut at a party for the 2015 Golden Globes.
Source: wennermedia.com
Alex Turner (2011-2014):
Arielle and Alex Turner, a British musician, shared a romantic relationship from August 2011 to March 2014. Alex is a member of 21st-century English singers, Alternative rock singers, and Alternative rock guitarists. Alex is currently dating Taylor Bagley form 2015.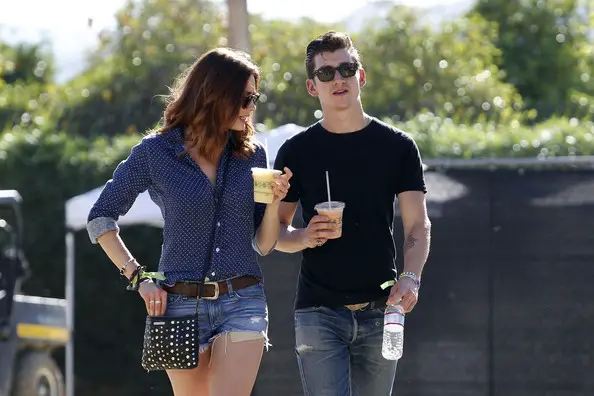 Caption: Arielle Vandenberg and ex-bf Alex Turner at Coachella in 2012.
Source: zimbio.com
Shaun White (2011):
Arielle and Shaun White, American Snowboarder dated for about five months. The affair started since early 2011 and ended in June 2011. Shaun has been dating Sarah Barthel since 2013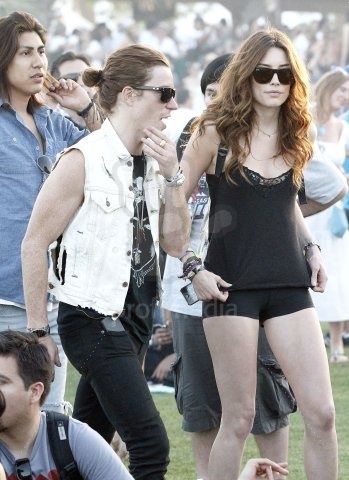 Caption: Arielle Vandenberg with Shaun White.
Source: pinterest.com
Adam Levine (2009-2010)
Arielle and Adam Levine, an American singer dated for about one month. The relation that started from December 2009 ended shortly in January 2010. Adam is the singer of the popular band Maroon 5. He is currently married to Behati Prinsloo.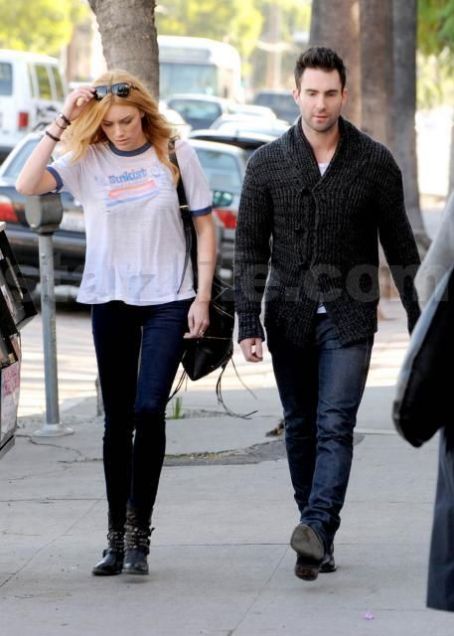 Caption: Arielle Vandenberg and Adam Levine in the streets.
Source: famousfix.com
Christopher Masterson (2008-2009):
Arielle shared a love relation with American actor, Christopher Masterson from September 2008 to November 2009. Christopher is reportedly single after the relationship with Arielle.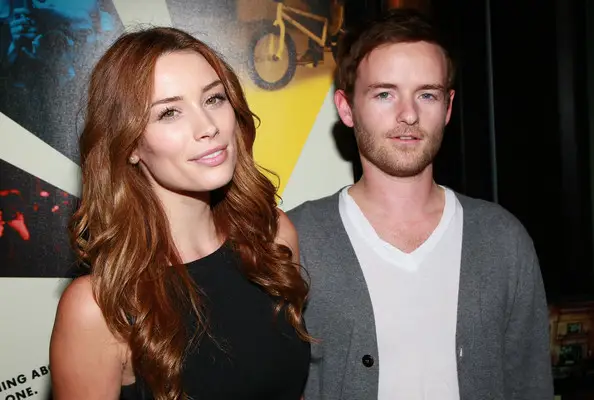 Caption: Arielle Vandenberg with Christopher Masterson in the Premiere of HBO Documentary Films' "Teenage Paparazzo"
Source: zimbio.com
Arielle Vandenberg's Short Bio:
Born on September 27, 1986, Arielle Vandenberg was raised in Fallbrook, California. Arielle studied tap, ballet, and jazz dancing since the age of five that later led her way to community theater.
Some of the movies she featured are Epic Movie (2007), Dark Moon Rising (2009), Friends with Benefits (2011), The Golden Age (2012), and Bad Roomies (2015). The recent movie she features is Nerve and Airplane Mode in 2016. Her net worth is not disclosed yet.