Entertainment
Bachelor Hunk Jesse Palmer: Dating and Girlfriend History. Where is Jessica Bowlin? Is She Married?
Jesse was loved by the ladies and still is. He appeared on 'The Bachelor' show hosted by Chris Harrison, a show to give girls a chance to spend time with the handsome player and of course to be a wife if he wished.
Married Life, Wife or Girlfriend?
In the show, Jesse had to find a wife for himself, and at last, he ended up with Jessica Bowlin, a 22-year old California law student out of 25 contestants on the show. However, he didn't propose Jessica instead Jesse presented her with a one-way first class ticket to New York. Maybe Jesse wanted her to fulfill her dreams and focus on her study, or maybe it was just a Copout.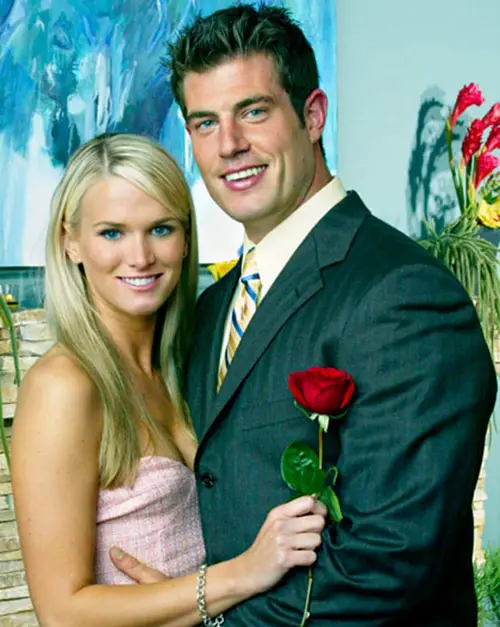 Source: wennermedia.com
After having a long-distance relationship for a couple of months, the news of the couple still being together vanished in thin air. They have not seen together afterward.
According to a source, this is what Jesse had to say about the relationship they had,
"Jessica and I shared an incredible romantic journey on the show that began with a friendship that remains strong today. We simply realized that, individually, our next steps take us in different directions."
Jese Palmer is a decent man who doesn't want the media to display his personal life. He is prudent of his own life and privacy and says he is married to his job at present. However, Jesse has not been seen with any women who can be labeled as her girlfriend.
Now, you might be wondering where did Jessica Bowlin disappear? Well, we tracked her down for you
Not much news is available on her, but according to a source, after the breakup with Jesse Palmer, she graduated from East Carolina University and Chapman University Law School and passed the State Bar of California in 2007.
She is currently married and according to her Facebook account "Rawi" has been added to her last name. We couldn't find any information related to her husband but here is the photo of the couple with their two children.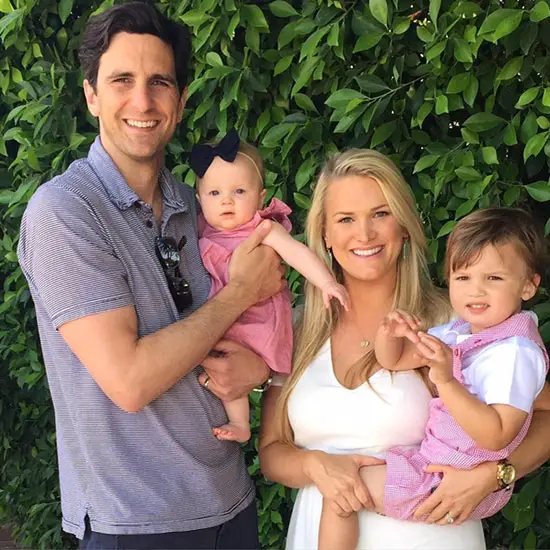 Caption: The family picture of Jessica Bowlin Rawi.
Source: Jessica's Facebook (photo)
Jesse Palmer's Present Status:
Ever since the breakup, the 5th Season star of 'The Bachelor' has been living quite a busy life. After ending his career on the 49'ers, he has moved to the position of a sports analyst. He currently works as a sports analysts for ESPN/ABC as well as a 'special contributor' for Good Morning America. It seems like his life is too hectic to find a lover and is yet to be engaged in a passionate dating life.
Caption: Jesse Palmer: Sports Analyst talks about the transition from athlete to commentator/analyst.
Jesse Palmer: A Short Bio:
Jesse Palmer was born on October 5, 1978 (age 37) and grew up in Canada. He graduated from the University of Florida in 2001, where he used to play in an amateur football club and got selected to play in the NFL in 2001, after his degrees in the U.S. To boost up his performance, he used to play in the college too.
Jesse James Palmer is a sports commentator and former football player who often came in highlights of 'The Bachelor' show. He is now serving as a special contributor for Good Morning America.