Entertainment
Film Producer Trevor Engelson's Short Married Life: Know About His Wife and Divorce Reason
Best known for producing a romantic drama film, Remember Me, Trevor Engelson has had ups and downs in his married life. Who doesn't want to get married and settle down with his/her love one? Being able to share your feelings, thoughts, and your view of life with your partner is amazing. But no so much for Trevor Engelson.
Trevor Engelson's Married Life and Wife: What was the Divorce Reason!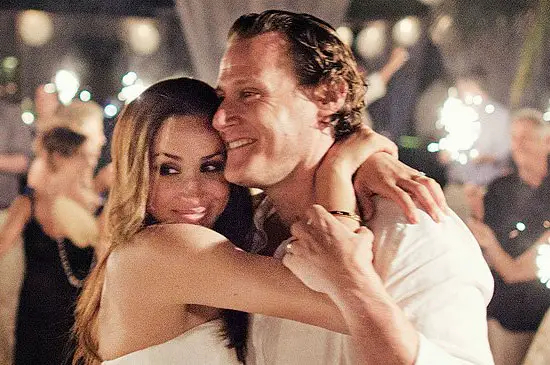 Caption: Trevor Engelson and Meghan Markle tied the knot on 10 September 2011 at Jamaica Inn located in Ocho Rios, Jamaica.
Source: hollywoodreporter.com
Trevor Eagleson, most known for producing Remember Me starring Robert Pattinson and License to Wed with Robbin Williams likes to live the low-key life. Living far away from social media and keeping his entire life zipped up and locked away from the invasive eyes of the public, there's not a lot of info about him. But here's what we know about him.
Trevor Engelson started dating American actress, fashion model and spokesmodel Megan Markle in 2004. After dating for six years, Trevor finally decided to get down on one knee. The couple got engaged in 2010 and married on 10th of September 2011.
In a podcast recorded three weeks before he took his vows, Trevor seemed more than happy about his future marriage , even talking about how his soon-to-be wife jokingly calls him "Trevity-Trev-Trev" a nickname labeled onto him by American rapper and actor L L Cool J. Whether it's true or not, Trevor seemed more than hyped about his marriage. The couple had their wedding at Jamaica Inn located in Ocho Rios, Jamaica.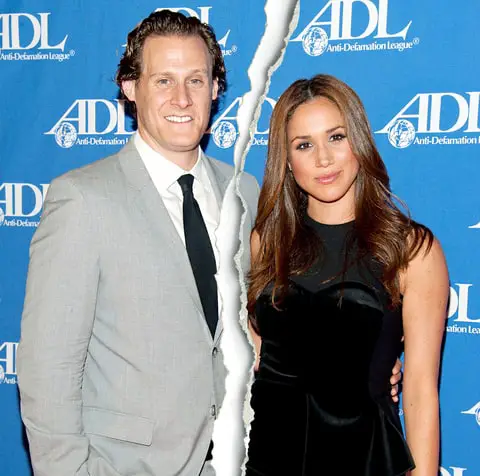 Caption: Trevor Engelson with ex-wife Meghan Markle at the Anti-Defamation League Entertainment Industry Awards Dinner at the Beverly Hilton on 11 October 2011 in Beverly Hills, California.
Source: wennermedia.com
But their married life didn't last long.
The holy matrimony only lasted for 2 years and the couple divorced in August 2013. There is no known knowledge of why the couple separated. The separation was quite silent, and both Engelson and Markel didn't involve media in their divorce.
Meghan we'd film Trevor just as her career was taking off after her cast in the TV show "Suits" but they divorced in 2013 after she made frequent work trips to Toronto, where Suits is filmed. This date coincides perfectly when started seeing Canadian restauranteur Cory Vitiello, who she dated later on after her divorce for 2 years and eventually left her for her current boyfriend, the Duke of Cambridge, Harry Williams.
Trevor Engelson's Ex-Wife Meghan Markle: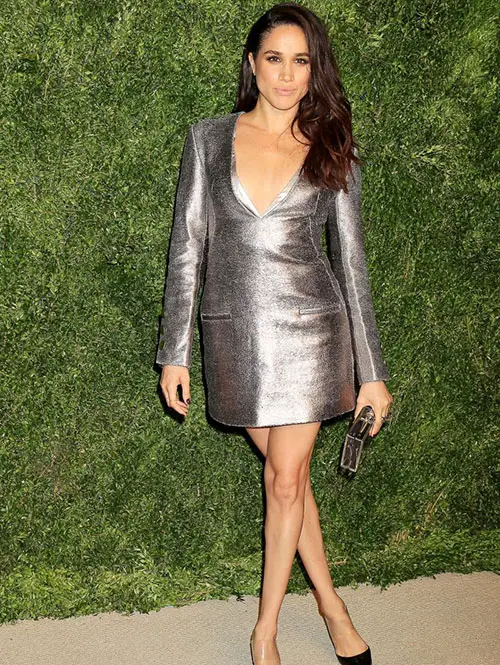 Caption: Meghan Markle at the CFDA/Vogue Fashion Fund Awards in New York City in 2015
Source: celebmafia.com
Meghan Markle was born on 4 August 1981. A Thirty-five-year-old actress was born in Los Angeles, California. Markle is an American fashion model, spokesmodel, and actress. Markle was rumored to be dating Northen Irish Professional Golfer Rory Mcilroy.
But the rumor was fake as Markle announced about her secret boyfriend. Markle had been in a relationship Canadian Chef Cory Vitiello for several months. Markle wasn't showy when it comes to her relationship with the Canadian chef.
In a relationship with Duke of Cambridge?
The news of Meghan Markle dating Prince Harry is all over the internet, and the rumors have just been confirmed as truth. The Duke of Cambridge met Meghan at a charity event and had been in touch since then.
It is also said that couple is serious about the relationship. There are various rumors that when Harry first met Markle, she was still in the relationship with Canadian chef Cory Vitiello. Speculations went out of control when Meghan Markle posted a picture of two loved up bananas with each other as like the couple and the caption read 'Sleep tight'.
After fans and their gossips about them got out of hand, Meghan and Prince Harry finally confirmed their relationship. According to an article published by EOnline on November 16, 2016, Markle reported their relationship as a "Fairy tail, Foodie !" and a friend was quoted saying
She's trying to figure out how to scale back what she puts out there about her life, including her social media and her website.

If she had to leave all that she's doing in order for the relationship to work, she would without hesitation.
Markle is a Foodie!
Yes, Markle is indeed a foodie and has proclaimed it herself. Moreover, her Instagram posts also prove that she indeed loves food.
Trevor Engelson's Short Bio:
Trevor Engelson was born on 23 October 1976 in Great Neck, New York, USA. He attended the University of Southern Califonia's prestigious School of Communications in 1988. He is the owner of management/ production company Underground in LA California.
Moreover, he is also manager of actors, novelists, directors and screenwriters.In a podcast recorded on April 4, 2016, Trevor talks about his history in the showbiz and how he got to the position he stands on right now.
Trevor talks about him he came to work at the "Underground" and his experiences from finding out that he had no talent in directing to finding his work representing various other talents and working as a manager, producer and much more.
Engelson has an impressing net worth gathered from his company as well as producing several successful movies. Although the exact figure is yet to be known, he has gathered a handsome amount.