Entertainment
Gary Brody Bio: Dating Formerly Married Jill Zarin, Age 54 - True Or False?
Fashion executive Gary Brody is known for promoting new fashion trends and bringing latest brands of clothing to the market. However, the co-owner of a high-profile fashion brand, Gary has recently taken up the spotlight with his dating life to a high-profile celebrity.
Although the fashion entrepreneur kept his romantic life confidential in the past, it seems like he is not about to back down from his latest girlfriend.
Dating Reality Star; Girlfriend Moves On After Husband's Death
Gary, age 54, has been dating the former star of Real Housewives of New York City, Jill Zarin. Gary has been longtime friends with the recently widowed reality TV personality and finally found a romantic partner in her. US Weekly confirmed the duo is dating each other, on 7 July 2018.
Reportedly, a source revealed to the magazine about the ongoing relationship of Jill, claiming Gary as "not her boyfriend, and the situation is evolving." The couple is taking things slow and don't want to rush into any commitments. The source mentioned,
"They've played tennis as friends for a long time but have been casually hanging out for a few months."
The rumors of the couple's affair had first spread after the two were spotted together at the Wimbledon tennis championship in London earlier in July 2018.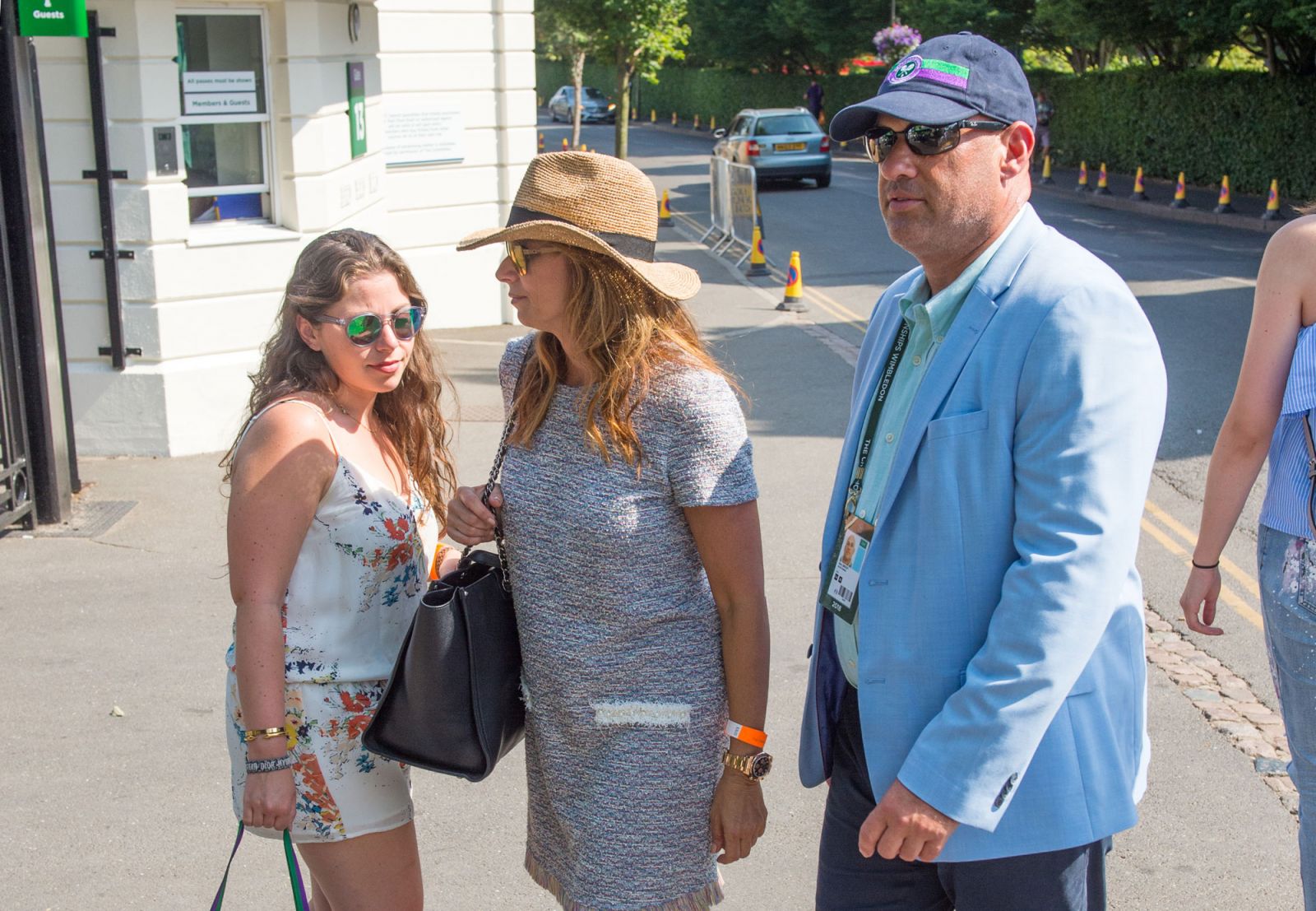 Gary on his way to attend the Wimbledon tennis championship along with Jill and her daughter Allyson (Photo: People.com)
The pair participated in the event earlier in July 2018 alongside Jill's daughter, Allyson Shapiro. Jill even shared an Instagram post acknowledging their attendance at the event on 6 July 2018.
"We made it! I've waited my whole life to go to #Wimbledon and we are here! @allyshapiro"
Justifying her actions to date, the former wife of Bobby Zarin mentioned that her husband would want her to date and start living her life again.
Jill, who proclaims a net worth of $35 million, got married to Bobby in the year 2000. The marriage of nearly 18 years ended after Bobby died of thyroid cancer on 23 January 2018. Although she has moved on from her husband's tragic death, Jill still remembers him fondly. While she was asked about getting back to the dating world, Jill had told the US Magazine in May 2018 about her requirements in finding a new lover, and it seems like Gary is the perfect match for Jill as he fits the profile.
"I need someone really smart. Someone who I have physical chemistry with. And tennis. He's gotta play tennis … Because I'm going to spend so much of my time playing tennis. If I'm not working and sleeping, and playing tennis, there's not going to be much time left over."
Before she got wed to Bobby, Jill was married to Steven Shapiro, the owner of the NYC Seminar and Conference Center located in Manhattan. Jill's daughter, Allyson was born from her union with Steven. Reportedly, the former life partners have been divorced for more than twenty years now. On the other hand, Gary has no known history of a wife or girlfriend in the past.
Fashion Businessman
Gary's bio reveals that he is the co-owner and currently holds the position of co-president at Marcraft Apparel Group, which is a fashion brand based in New York City. MaG is the largest Mens Tailored Clothing company in North America which includes several famous brands like Tommy Hilfiger, Marc Ecko, Wills&Walker, and Jones New York. In 2012, Gary's company signed a licensing contract with the fashion brand Lanier Clothes, a sub-division of Oxford Industries, Inc.
Gary received his bachelor's degree in Marketing/Transportation Distribution Management from the Syracuse University. Gary earned a Masters of Business Administration (MBA) degree in Finance and General from New York University - Leonard N. Stern School of Business. He also attended the Benjamin N. Cardozo School of Law which is affiliated to the Yeshiva University.
Although the exact figure of Gary's net worth is not disclosed, he is assumed to be a wealthy businessman.