Entertainment
Television Host Genevieve Gorder's Married Life: Divorced Her Husband Because of Boyfriend?
Marriages are something that can last a lifetime and most are destined to last that long. However, Genevieve Gorder's married came to a halt. It's like people say that marriages can end or break at any stage and as we are going to discuss today we might have found a real life example of that saying.
Let's know when they divorced and what exactly the cause was.
Married Life, Husband and Divorce History:
The 42 years old American TV host Genevieve Gorder married her longtime boyfriend Tyler Harcott who also happens to be an actor in 2006. Genevieve met her boyfriend in 2003 on a reality show called 'A Dating Story'.
The episode never made it to the television but it sparked love between the two. The couples together have a daughter named Bebelle who now about 8 years old.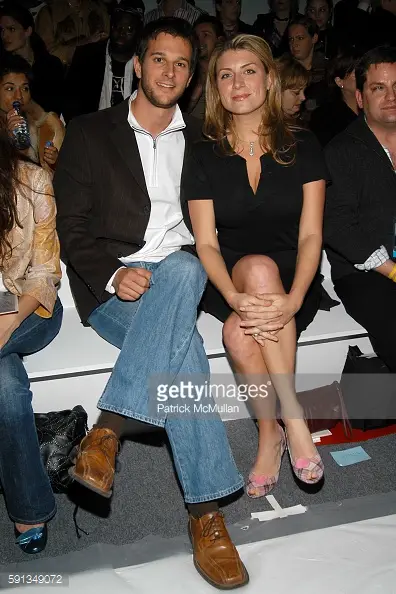 Caption: Genevieve Gorder with husband Tyler Harcott in 2005.
Source: gettyimages.com
The couple had what people often say, a perfect relationship Gorder's husband used to say said, "She is my oxygen.'' Guess the reality shows that started the bond wasn't quite enough to last forever as the couple officially separated from 2013 with Genevieve having the custody of their daughter.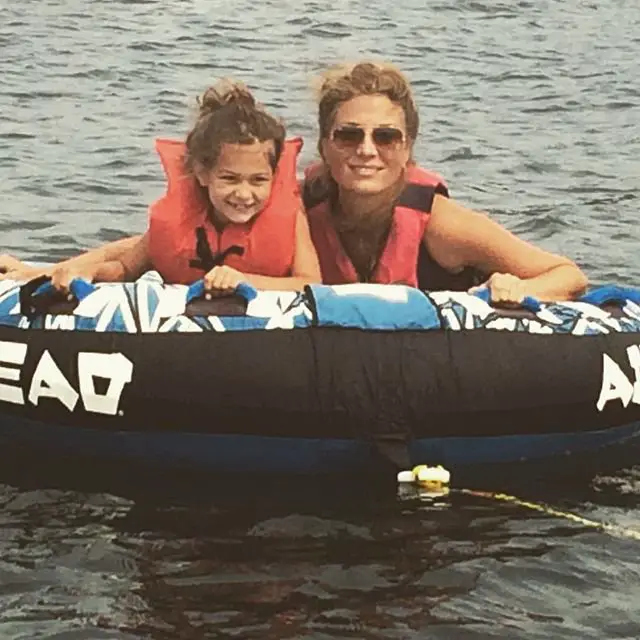 Caption: Genevieve Gorder with daughter Bebelle.
Source: popsugar.com
What about Dating Life? Boyfriend?
The same year, news came that Genevieve was dating Anthony Carrino from HGTV and rumor has it that the couple is still going strong but Genevieve has not disclosed any further regarding her relationship with Anthony. However, Genevieve was not the only one who has been mingling around.
Her former husband Tyler was seen with sexy blonde Heather Graham on the beach of Mexico during the summer of 2015. Tyler sported blue shorts whereas Heather had a sleek and sexy bikini put on to go with her curvaceous body.
The couples were seen chilling and relaxing there which shows that unlike Genevieve, Tyler is pretty open about his new relationship which was revealed to the public at the premiere of Graham's horn in late 2014.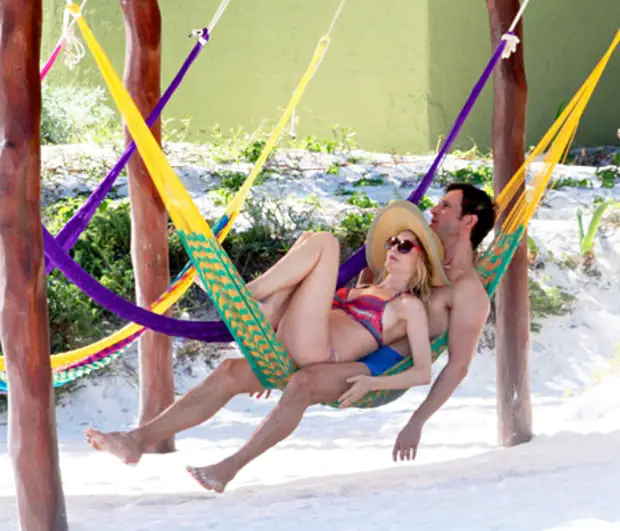 Caption: Tyler Harcott with his girlfriend at Mexico in 2015.
Source: wennermedia.com
Genevieve Gorder is currently continuing her career as an interior designing and currently hosts Dear Genevieve and Genevieve's Renovation, "White House Christmas" on the HGTV cable channel and has already mustered a net worth of $5 million dollars.