Entertainment
Jack Dylan Grazer, 14, Dating! Meet His Instagram Star Girlfriend
Valentine's day is around the corner, and many of you are all set to plan for making the day remarkable for your respective loved ones. But, if you are single you certainly need to step up your game and take tips from Jack Dylan Grazer, an American actor who is already in love that too just at the age of 14.
Not many get to date a perfect partner at such a young age; however, Jack knows the drill just right. Intrigued to know who Jack is dating? Vest your few minutes in the section down below.
Jack Dylan Grazer's Dating Affair With Girlfriend:
For those who don't know, Jack is an American actor best known for his role as 'Eddie Kaspbrak' in the feature film version of Stephen King's 'It,' which indeed was one of the most talked about horror movies of 2017.
Born on 3 September 2003, to parents Angela Lafever and Gavin Grazer, Jack is just 14 in age and 5' 3'' (1.6 m) in height, but he already has formed a strong foundation to build his career further.
Moreover, garnering fame and recognition at the early teenage isn't just the achievement that he has received, Jack is prosperous in his love life too. Jack is dating his girlfriend, Ellie Hiyar, an internet personality for some time now and they seem to be doing all well in their relationship.
The two knew each other long time before they started dating in 2017, and as per sources, Jack's girlfriend, Ellie who as well is 14 years of age wasn't aware of his acting work before they began dating.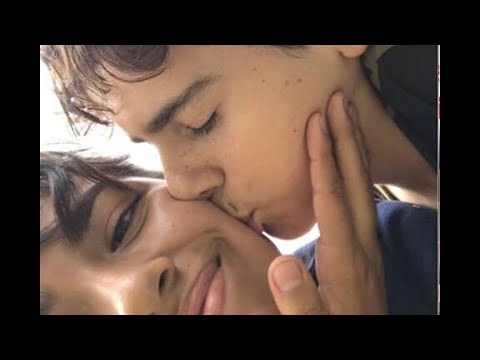 Budding relationship of Jack with his girlfriend (Ellie's Instagram live)
Back in 2017, Ellie provided an insight into their relationship, through a live streaming video where the two are not tired of expressing their love for one another.
Ellie Hiyar's live stream featuring Jack Dylan (Published on Sep 28, 2017)
But despite having an adorable bonding, their relationship witnessed a 'rocky' phase a while ago. Many assumptions started swirling that the two broke up following an incident where the morphed screenshot of Ellie's text from a group chat went viral. The text was about, Ellie calling Finn Wolfhard, a Canadian actor, attractive. People started conjecturing that Ellie might cheat Jack with Finn; however, Ellie came forth clearing the air about the controversy.
Ellie on controversy with Finn Wolfhard (Published on 14 Nov 2017)
Well, if we are to go by Ellie's words, her relationship with Jack is fine. So, if you are these two love bird's fan, there is nothing to worry about as of now!