Entertainment
Who Is Jack Monroe Partner? Engaged & Getting Married - Soon?
Less than a month after opening about her struggles with alcoholism, food journalist Jack Monroe has come up with good news which has restored her will to live.
The social activist took the Internet by storm by announcing the engagement to her girlfriend of years.
The cookery guru-cum-activist, who came out as a lesbian in her mid-teens, had announced her separation from her former partner once she proclaimed her sexual identity as a transgender.
Read along to learn more!
Engaged-To-Be Married Jack Planning Wedding With Partner?
Talking to her 169 thousand followers on Twitter on 19th January 2018, Jack revealed that she and her girlfriend of almost two years, Louisa Compton got engaged by sharing the snap of a pair of beautiful engagement rings.
However, the smitten duo waited to share the news with the public until they had told their moms.
Engaged In 2019:- Scott Grimes Is Getting Married! Engaged With Girlfriend, Movies Star In Glee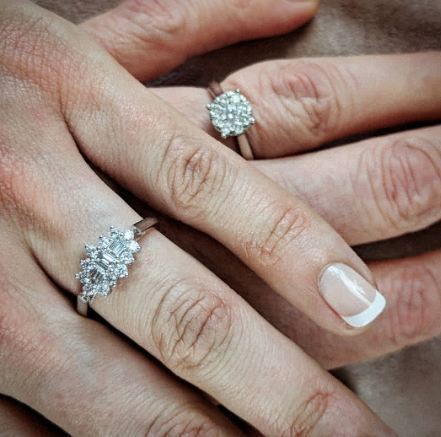 Engaged-to-be married duo Jack Monroe, and her partner Louisa Compton show off their rings (Photo:- Jack Monroe's Twitter)
Sharing the same photo, Louisa confirmed the exuberant news on her Instagram. The journalist then followed her partner's suit by doing the same. Jack took to Instagram to pen a heartfelt short but sweet message dedicated to her future spouse. In addition to professing her happiness in the possibility of getting married someday, she asserted that she loved her fiancee.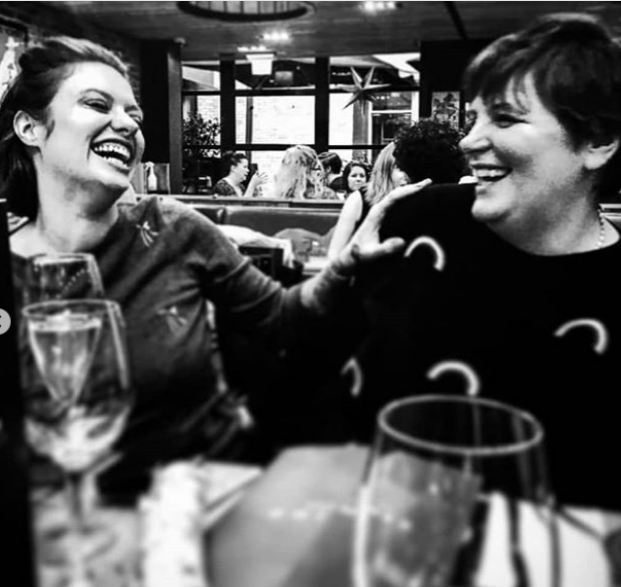 Jack Monroe (right) enjoys laughs at a dinner with fiancee, Louisa Compton, with whom she has been dating for 20 months (Photo:- Jack Monroe's Instagram)
To those wondering who Jack's partner-turned-fiancee might be, she happens to be a BBC TV producer. A launch editor for Victoria Derbyshire program BBC2/BBC News and an executive editor for BBC News, Louisa - as per her Linkedin bio - has been working for BBC since April of 2005.
More From Live Ramp Up:- Jess Conte Blissful Wedding Day Revisit; Age, Wedding Pictures - All Facts
Dating since April 2017, the smitten duo had notoriously kept their romance a secret before unveiling the joyous news. Given the nature of their relationship, Jack and Louisa could very well be planning a wedding on the down low. Interestingly enough, the weeks that preceeded the duo's engagement was just as eventful.
In the profoundly personal essay for Guardian published two weeks earlier, the Southend-on-sea England native admits being an alcoholic and how being ten days sober has made an immediate impact on her surrounding. In a matter of a week, she claims to have written, created, tested and photographed 50 new recipes.
Splits With Ex-Partner After Claiming Transgender Identity
As long as Jack has struggled with alcoholism, she has battled gender identity issues as well.
In many ways, her issues with drugs and alcohol largely stemmed from her prolonged struggle with identifying to a specific gender. Coming out at the age of 15, Jack spent a better part of a decade believing she was a lesbian.
Admission to a gender identity clinic in 2015 following extended bouts with depression and suicidal tendencies, helped her realized her true self. On 11 October that year, she stated that she was transgender.
Explore The Unknown:- Will War Machine Ever Get Married Given These Terrible Dating Record?
But the discovery of Jack's sexual identity came with a cost. Soon after making the announcement, Jack - who is a mother to a son named Johnny - broke off her engagement to the chef-turned-food writer, Allegra McEvedy.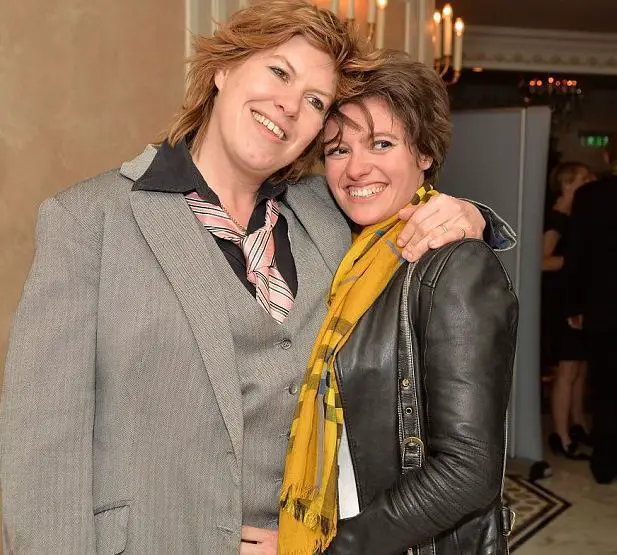 Jack Monroe(left) halts wedding plans with Allegra McEvedy after coming out as Transgender in 2016 (Photo:- Dailymail.co.uk)
In the subsequent interviews that followed the decision, the former Sainsbury pin-up girl wished "to be treated as a person, not as a woman or a man."