Entertainment
Jane Lynch Experienced A Failed Married Life With Partner And Also Sustained An Expensive Gay/Lesbian Divorce Expenses
Feelings may arise or change instantaneously. Nobody can be sure about the time when the relationship with their partner ends. The relationship turns sour because of irreconcilable difference or misunderstandings. However, some partners remain good friends even after separation.
Let's meet the Glee's Actress Jane Lynch, whose relationship remains amicable with her partner even after an expensive gay/lesbian divorce.
Jane Lynch's wedding:
Jane first met Lara Embry; a clinical psychologist, at a fundraiser in San Francisco in 2009. They tied the knot right after a year on May 31, 2010, at the Blue Heron Restaurant in Sunderland, Massachusetts. Their wedding was attended by Dr. Embry's daughter Haden, then 8.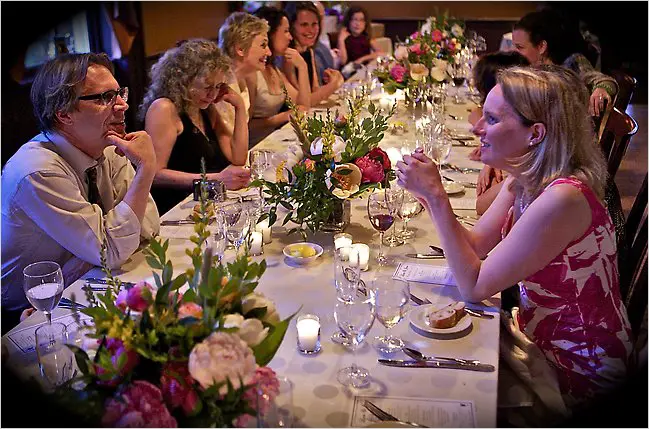 Caption: Jane Lynch and Dr. Lara Embry at their wedding where they had dinner with fifteen guests.
Photo credit: The New York Times
The couple enjoyed a delightful time for three years together. They nurtured Embry's two daughters; Haden, now 14 and Chase, now 16 together.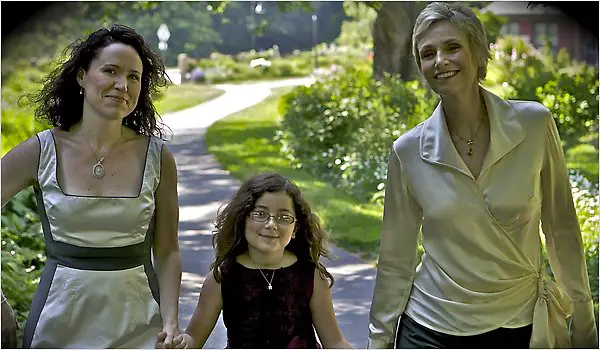 Caption: Jane Lynch with her partner Lara Embry and daughter Haden at their wedding.
Photo credit: The New York Times
An end to a private wedding with an expensive gay/lesbian divorce:
Jane Lynch, who was married to her girlfriend Lara Embry announced her separation with her lady love in June 2013. Jane revealed that they are planning to end their three years of marriage through her statement,
"Lara and I have decided to end our marriage," the 52-year-old actress explains. "This has been a difficult decision for us as we care very deeply about one another. We ask for privacy as we deal with this family matter."
The divorce finalized in October 2014 where Lynch's ex-wife got $1.2 Million over the span of two years. It wasn't all; Dr. Embry and Jane divided all of their membership and joint bank accounts. Embry got the ownership of their L.A. Yacht Club membership's solely and dog, Francis. As per court documents, Lynch kept their marital home, a 2013 Audi and a 2008 Ford Escape Hybrid.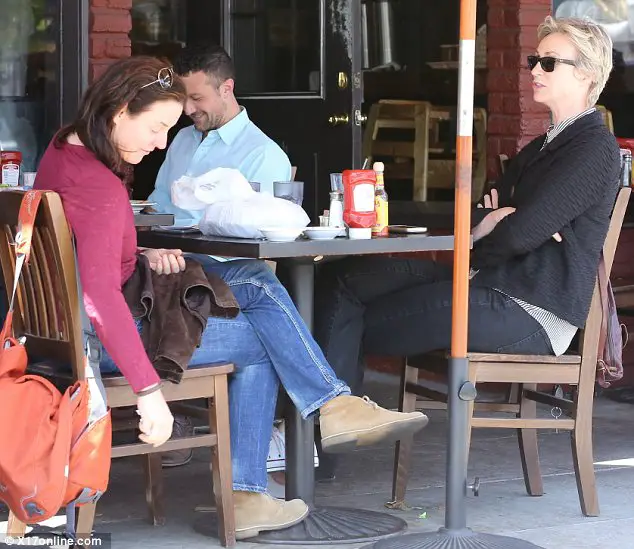 Caption: Jane having a friendly lunch with her ex in 2014.
Photo Credit: dailymail.co.uk
Despite their divorce, the couple was spotted enjoying lunch several times together. On May 2014, Jane and her ex Lara were photographed together at Kings Road Café in West Hollywood having a cheerful lunch. Were they staying friendly for the sake of their daughter Haden?