Entertainment
Known For 'Today', Jane Pauley, Enjoying Splendid Net Worth of $40 Million With Husband and Children
With her outstanding career as a journalist, Jane has earned quite some fame and name, as well as a big bank balance. Having worked very hard to be just to her job, she has definitely enjoyed the payback with so much admiration and success in her world.
Having created an image of herself in the media for her successful media reporting, she had undergone a period of personal disturbances and struggles but has now come back better than before.
She is one living example that a woman can be good both in her professional as well as personal life and that her professional success is the reason for her personal happiness.
Having worked with NBC for the best 13 years of her life, her "Today" program is what represents her works best. The show deals with current affairs of national and international interest and covers a wide range of news from politics, weather, sports, entertainment and various other areas.
She joined the show in 1976 and worked for 13 years till 1989; and shared the screen with two different co-anchors during that time; Bryant Gumbel and Tom Brokaw. After she had resigned from the show, her place was taken by a Deborah Norville and Pauley started to host her own show Real Life with Jane Pauley.
Caption: Jane Pauley's First Today Show, 1976
Source: NBC Archive
Then in 2009, Pauley surprisingly entered the set of Today show again, to be warmly greeted by her former work staff and her co-host and this time, she was there to work on something new. According to Wikipedia, she was sponsored by AARP to host weekly segments of " "Your Life Calling." She also reunited with her colleague Bryant Gumbel in 2013 to create a special reunion edition of Today.
She used to work as a host for NBC's Today show, followed by her work in Dateline NBC as well as in CBS Sunday Morning and CBS Evening News, where she is still working.
Enjoying Splendid Net Worth of $40 Million With Husband and Children
Because of her long and popular career as a journalist, Jane has worked with many popular channels including NBC and currently CBS. That has contributed hugely to her yearly salary as her net worth value is probably higher than many female journalists; 40 million US dollars!
Not known for having a lot of boyfriends and partners, she has been married to her husband and famous cartoonist Garry Trudeau since the June of 1980. Garry Trudeau, a long-time illustrator, and Cartoonist has also been earning pretty handsome amount and their house in Branford, Connecticut is a proof of their lavish lifestyle.
The couple, who share strong love and admiration with each other have often been tested at times, but their love and support for each other never failed to prove. She revealed in her bio that when she had been struggling with bipolar disorder, it was Garry who supported her to get out of it.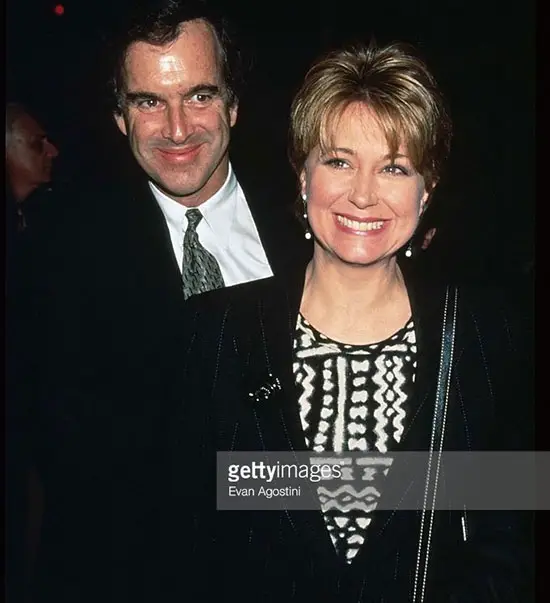 Caption: Garry Trudeau and Jane Pauley in New York, 1996
Source: gettyimages.com
Like any successful marriage, Jane and Garry also have a happy family with three kids till date: Twin children Ross and Rachel (born in 1983) and Thomas (born in 1986). Their elder daughter Rachel was known to be married in November of 2014 with Robert Gary Steinsdoerfer. However, there is not any relevant information about her other two kids.