Entertainment
Kristofer Hivju From Game Of Thrones Is A Family Man Despite That Fierce Look! Loves Wife And Brings Children To Set
Tormund Giantsbane is one monstrous bloke on the HBO epic 'Game of Thrones." Norwegian actor Kristofer Hivju plays the role of the monster.
Hivju is someone who has the capability to frighten people just by his looks, but deep beneath the chest of this bulky man beats the heart of a loving husband and a responsible and adorable father. So let us take a look at the family life of his man and find out how sometimes looks make a difference.
Monster By Size But A Devoted Family Man: Kristofer Hivju's Family Life: Wife & Children.
The looks of his man might frighten those who are faint hearted, but people need not worry about it, as he is someone who has a body of a monster, but a heart filled with his love for his family- his wife and his two adorable daughters.
Kristopher married his long time girlfriend now wife Gry Molvær Hivju back in 2015. He is also known to take his family on sets, and an example of that was seen when he took his wife and daughters on the set of Vin Diesel and Dwayne Johnson starrer "Fast and Furious 8: Fate of the Furious", a movie he played alongside his GoT co-star Nathalie Emmanuel.
Nathalie and Hivju share a strong bond with one another.
Moreover, the post he shared on his one year marriage anniversary shows how much love he loved his wife and vice versa.
Furthermore, him wishing his wife on her birthday shows the value his wife holds in his life.
But where there is love, there are occasional tussles as well, and an example of the redheads being furious with one another was seen when they were spotted arguing on the streets of Los Angeles in late 2016.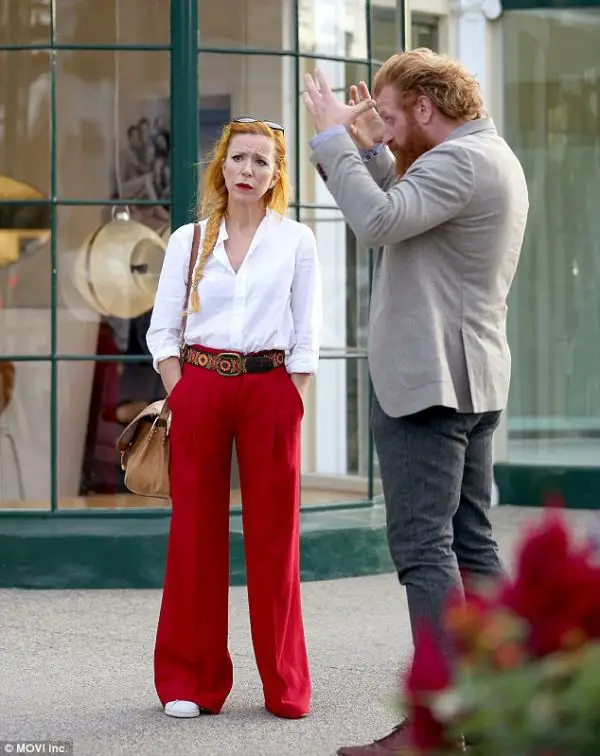 Caption: Kristopher Hivju and his wife arguing on the streets of LA, 2016.
Photo Credit dailymail.co.uk
However, the argument was just a minor thing for the love birds as the two are always loved up with one another.
A Short Wiki-Like Bio of Kristopher Hivju:
Born on December 7, 1978, in Trondheim, Norway, Kristopher Hivju is a Norwegian film actor who stands over six ft in height. The actor with a muscular built is most famous for his roles in "Fast & Furious 8: Fate of the Furious" and HBO classic "Game of Thrones" where he plays Tormund Giantsbane.
He initially appeared as a guest star in the 3rd season of GoT and then returned to the role in seasons 4, 5 and six as part of the starring cast, a character that was announced in May 2012 and was confirmed on July 2012.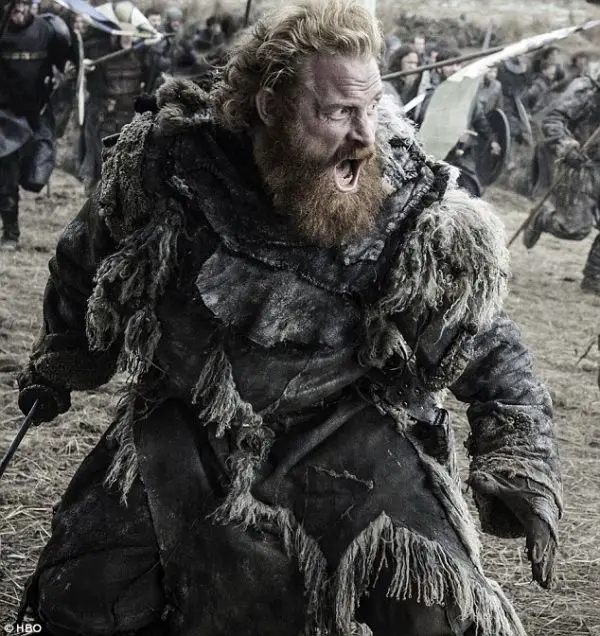 Caption: Kristopher Hivju on Game of Thrones.
Photo Credit: dailymail.co.uk
Caption: Game of Thrones Exclusive Cast Interview: Kristopher Hivju Included.
Published on Apr 20, 2016.
We are all very excited to see what this favorite fan monster has on offer this coming season of the fantasy epic.
Stay with us for the emerging updates on Kristofer Hivju and Game of Thrones!