Entertainment
Did Marques Houston Get Married To Longtime Girlfriend? Here's Fact
There are many instances of people not getting married despite being in love for over a while. Not everyone goes by the concept of getting married to take their relationship, further. When there is love and just love between two people, no rituals are required to secure a relationship.
In this very regard, we today have Marques Houston, an American rapper, singer and songwriter who we know had a girlfriend whom he dated for quite a long time. But, the question here is, did he get married to his girlfriend, or, has their love story taken another route? Keep reading to uncover the details.
Marques Houston's Relationship Status:
Have you ever concerned what happened to the love life of Marques with a longtime girlfriend, Marlena Campbell? Well, everyone knows that Marques started dating Marlena since the year 2008.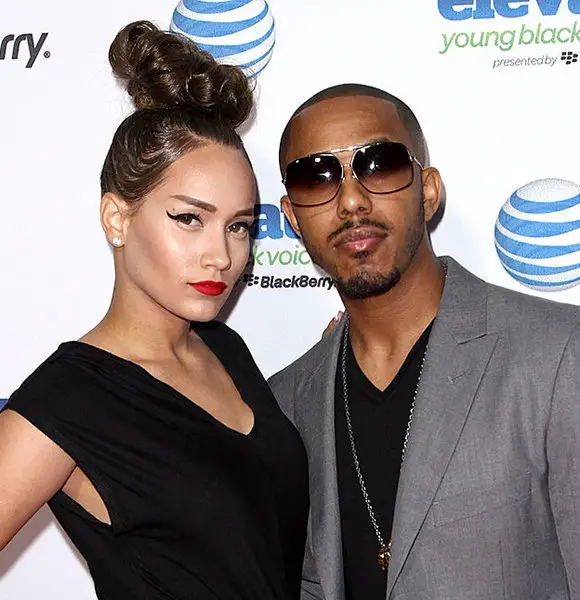 Marlena, Marques who dated with public appearances together (GettyImages).
However, 2014 was the last year Marques tweeted about celebrating his 6th anniversary with his girlfriend, Marlena Campbell.
After that neither of them gushed about their relationship nor did they make any public appearances together. Nothing was being heard concerning their dating status, and that was when the fan's curiosity started to kick in; however, there wasn't anybody to address the matter. The duo was indeed loved by their fans who even wished to see them getting married together.
However, amidst no news of their relationship falling apart or still going on smooth, Marques' girlfriend Marlena threw a bummer, as she introduced her fans to her new boyfriend. Back in October 2017, Marlena posted a picture, with a guy named Jared Overton and called him her boyfriend.
Nobody or at least Marques' fans didn't see that coming!
Furthermore, before dating Marlena, Marques reportedly got engaged to actress Jennifer Freeman to make her his wife in the year 2007. But unfortunately, they broke up the following year in 2008 without disclosing the cause.
Also, Marques, who cleared out about not being a gay by replying to a tweet, was rumored to be dating Jamila Chilombo in the past. Additionally, Marques too was rumored to have dated Jay-z's wife, Beyonce back in time, but the rapper came forth addressing the matter in an interview, where he cleared that he was just a good friend with Beyonce.
Marques opens up on Beyonce dating rumors (Sep 26, 2017).
Marques Houston's Short Bio:
Marques was born to his parents as Marques Barrett Houston on August 4, 1981, and is 36 years of age now. He grew up alongside his siblings, an older brother Brandon, an older sister, Danielle, and a younger sister, Brandye/BJ in Los Angeles.
Houston's mother, Carolyn, unfortunately, died of cancer and in memory of his mother's demise, Marques wrote the song 'Alone' with his group.
Alone - Marques Houston Ft. Omarion (Jul 5, 2007).
Marques is a founding member of the R&B group IMx and perhaps is best known for his role as 'Roger Evans' in the 90's television comedy series 'Sister, Sister.'