Entertainment
Natasha Lyonne Is Not Gay/Lesbian But Likes Sleeping With Women! Has A Boyfriend Or Actually Hinting on Sexuality?
When someone talks about sleeping with people of the same sex, they are directly linked to being a gay or lesbian.
The same story can be related to "Orange Is The New Black" and "American Pie" actress Natasha Lyonne, who has been verbal about her sleeping with women, and that has lit the fire of her being a lesbian.
But is she a lesbian in real or does she have a boyfriend in her life to shut those rumors for good? Let us find out!
Natasha Lyonne Talks Sleeping With Women: Lesbian In Real LIfe? Or Has A Boyfriend?
Natasha Lyonne has been vocal about sleeping with women. The fact has been making several rumors and headlines, and she is often termed a lesbian.
Additionally, the fact that she kissed her BFF of more than two decades, Clea DuVall, made people believe in the rumors more.
But they have been engaged in such lip locks since 1999 when they were doing LGBTQ satire, But I'm a Cheerleader.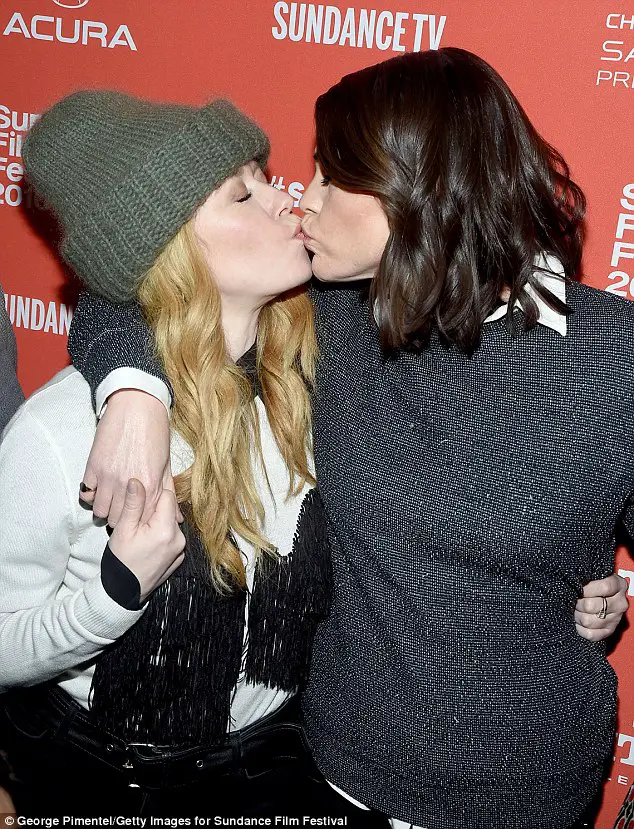 Caption: Natasha Lyonne kisses her BFF Clea DuVall at Sundance premiere of The Intervention, January 2016.
Photo Credit: Daily Mail
But in an interview in 2016, speaking about her onscreen lesbian roles, she made things more than clear, when she said,
Mind you, when I say I'm not gay, it doesn't mean that I've never tried sleeping with women. Of course I have. I'm not a dumb-dumb.
Natasha also added,
I never want to feel like I'm taking ownership of an experience that's not my own. But it seems like a lot of the female experience is in response to men. And when I play a lesbian character, it means that she's on her own ride. I love men. I want to sleep with as many as possible. But I don't want my whole life, and certainly my creative experience, to be in response to always just being "the girl." Like, who needs it?
The statements are enough to say that she is not a lesbian. But now that we know that she is not a lesbian, the focus now shifts on the curiosity of people willing to learn about her dating life. So does she have a boyfriend in her life?
Well, she has said that she loves men and had some dating relationship in her life with men as well.
Natasha famously dated "Portlandia" star Fred Armisen. The two began dating in 2014, and they were all loved up with one another.
An example of their happy relationship was seen and captured when the two arrived at the 2015 Emmys.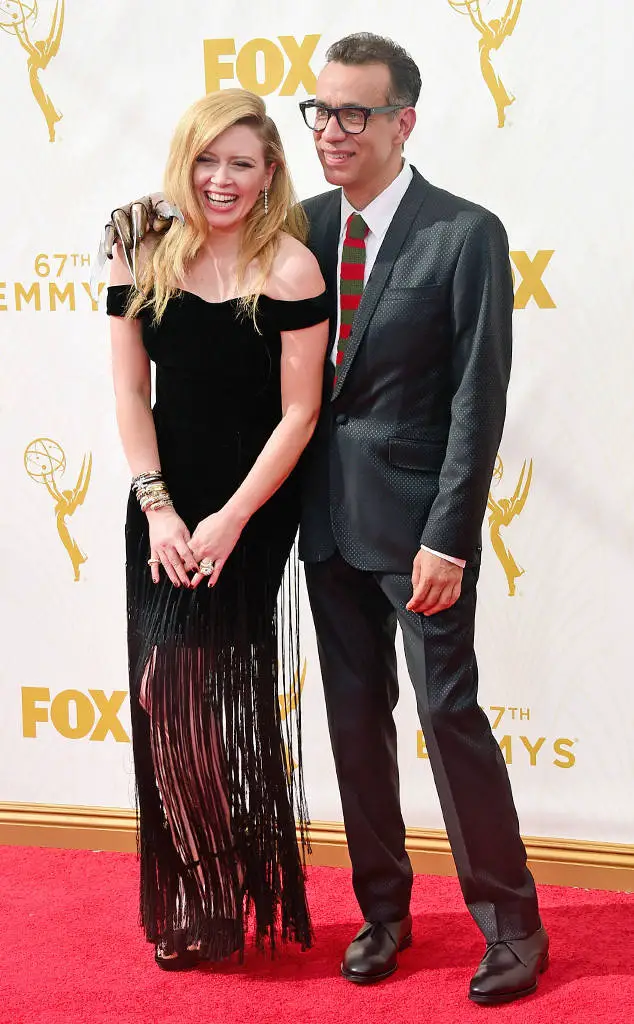 Caption: Fred Armisen and Natasha Lyonne walk the red carpet at the 2015 Emmys.
Photo Credit: eonline.com
But there are no major proofs which can determine their current relationship status as they have not revealed if they are still dating or are already on separate paths, as they have been very secretive about their relationship.
There are chances that she could have married and turned him into his husband. But on the other hand, there are chances that they might have ended things up.
Mystery hovers their relationship status, which is why her fans are eager to know about the nature of their relationship at present, and we hope that either of them shares it with the ardent fans.
Also, did you know, Natasha previously dated Adam Goldberg in 2001 and Edward Furlong from 1998 to 2000? Well, now you do.
Regardless of how successful she is in her personal life, she is one successful woman in the showbiz, and there is no denying that!
Stay with us for the emerging updates on Natasha Lyonne!