Entertainment
Openly Gay Alan Carr and His Boyfriend Paul: Partner Had a Run-In With Prince Harry
They say that comedians are capable of carving out humor even from their real life events. If this is true then has openly gay comedian Alan Carr got such story for you? Yes, he does. The story was about when he and his boyfriend had a run-in with an amazing person.
A Run-In With Prince Harry While Clubbing with Boyfriend:
Alan Carr was just going on a regular clubbing with boyfriend, Paul Drayton and a couple of his celeb friends at the Arts Club in Mayfair when he saw a very popular face across the crowd.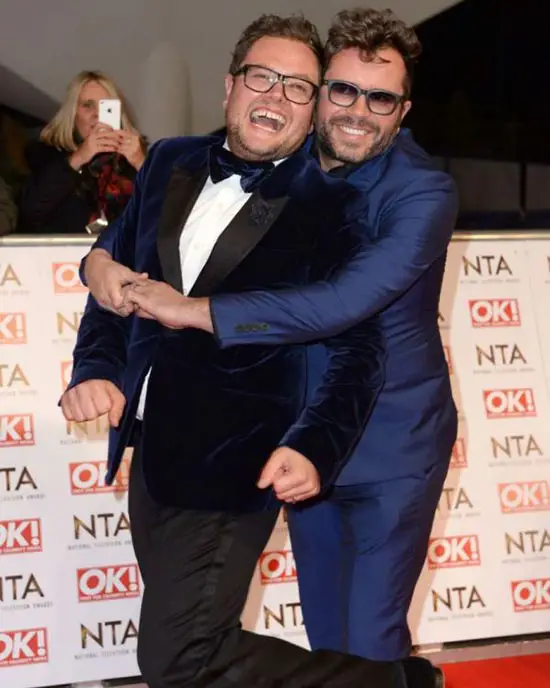 Caption: Paul Drayton with boyfriend Alan Carr at the Lors Des National Television Awards 2015
Source: purepeople.com
It was Prince Harry who was at the table along with friends, fashionista, Gak Won and singer, Katherine Jenkins.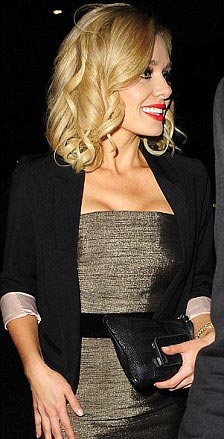 Caption: Katherine Jenkins was also at the club with the Prince and Carr.
Source: dailymail.co.uk
Everything was doing fine for a time being, but it didn't take long for Carr to have one drink too many and became a little tipsy. In his little alcohol-fueled reactions, he became a little too touchy with Prince Harry as he started to dirty dance with the fifth heir to the throne.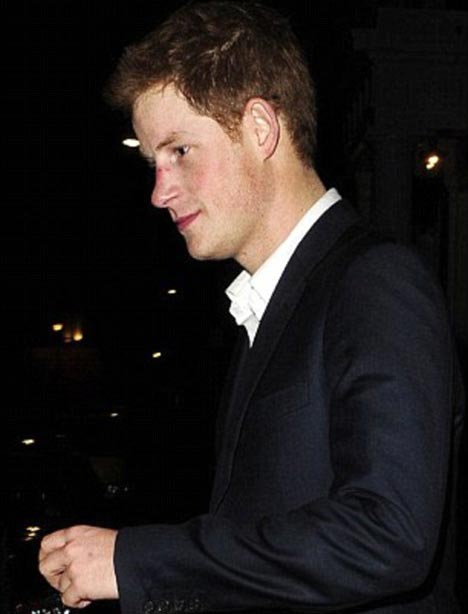 Caption: Prince Harry, seen at the Arts Club on the night in question
Source: dailymail.co.uk
He said "I was hammered. My boyfriend, Paul said I was doing it properly - hand on the floor and everything."Apparently, Paul even got a little insecure in the middle to tell the Prince, "Leave my boyfriend alone" to this Harry replied, "I'm not gay!"
Going
He woke up the following day to find out that he didn't give footballer David Beckham who was with the prince a dance and instead was with the Royal Prince.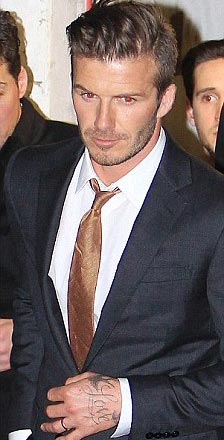 Caption: David Beckham at the same club with Prince Harry
Source: dailymail.co.uk
About Prince's Present Relationship:
Speaking of the Prince, he has been in on- and off- relationship for seven years with partner Chelsy Davey. Nobody knows for sure, but it is said that they secretly see each other. You can't tell if he would get married and be a husband or simply split up with her.
But regardless of the Prince's relationship, now Carr has an absorbing story to tell about his next stand-up comedy gig. So, you would not want to miss his next tour or TV appearance.
Caption: The live performance of Alan Carr in Apollo posted on 28th November 2015
Buying Partner things with comedy:
"I talk about my partner. The show is about my life so he has to be in it. I didn't want to start lying and saying I still live on my own in Stretford. My partner doesn't necessarily like being part of the show but I said to him, 'Look, it's paying the bills. See those shoes you're wearing? Comedy bought them so stop moaning'."???????

- Alan Carr got a bit chatty about his partner and relationship.
Alan Carr was born on 14 June 1976 in Weymouth, Dorset, England. He spent his childhood in Northampton and moved on to Chorlton-cum-Hardy to begin his career in comedy.
He has received many awards including BAFTA TV award for best performance. Recently, on July 19, it was reported that he would be performing as per his comedy show 'Yap Yap Yey' in Perth next month.