Entertainment
Roshon Fegan Still Dating? Has A Girlfriend At The Moment To Crash Gay Rumors?
Acting is a passion where people donate their entire life working on it, entertaining people out there. It can be taken as a path of profession or the act of gaining fame by giving their best.
And there is a rare case where some people even engaged in different sectors reach to the level of success. Roshan Fegan is also the one who lies in the same list. The boy who won people's heart by his cute innocent look as well as his multi-talented personality.
Let's find out. Roshan Fegan, who have a list of girls fan followers is dating or single?
Is this handsome hunk still Dating? Has a Girlfriend or is Gay?
Roshan Fegan, a jolly man, is seen to be enjoying his life in a better way. As being an actor, he has been appreciably doing his work and can gain the attention of thousands of girls worldwide.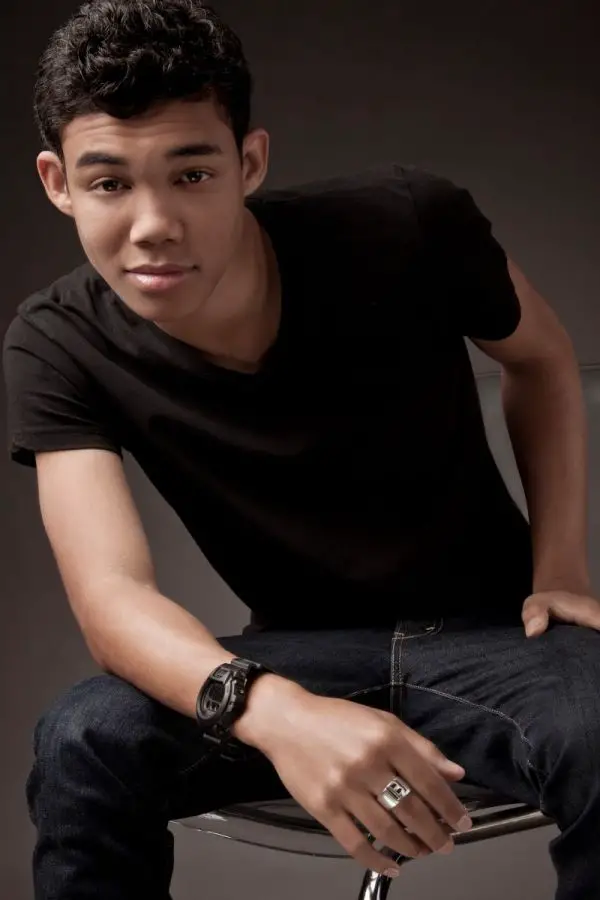 Caption: Handsome hunk, an American actor 'Roshan Fegan'
Photo Credit: alchetron.com
There was a rumor of him being a gay. But it has been encountered that he has shared the bond with his girlfriends, and he had a good relationship with them. He also wrote in his social media of him being straight and revealed the matter of loving girls.
His first girlfriend was Anna Maria Perez de Tagle with whom he dated from 2008 to 2009. Then he dated Chelsie Hightower(2012-2013).Moreover, he also dated Caroline Sunshine(2013) who were seen as an on-screen match-up in 'Shake It Up.'
The best relationship he had was with Camia-Maria Chaidez. They were often seen together having a good time while they started dating on 5th Apr 2014.
He was seen walking arm-in-arm as they were out there for shopping at The Grove in West Hollywood, Calif. It was on 15th Oct 2014 that they were also spotted out the Apple store, Los Angeles, California, Unites States.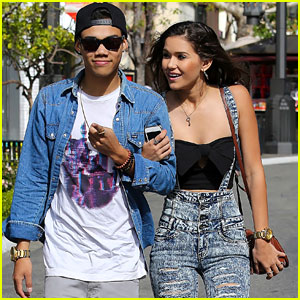 Caption: Roshan Fegan and his girlfriend Camia-Maria Chaidez spotted out while shopping in 2014.
Photo Credit: justjaredjr.com
But courtesy of Camia-Maria Chaidez's Instagram, we can figure out that their relationship between the duo has led to split as she has been flaunting her new love life with actor Rome Flynn. So, the handsome hunk Roshan Fegan is single at the moment.
Roshan Fegan's Short Bio:
Roshan Fegan, a multi-talented boy, was born on Oct 6th, 1991, Los Angeles, California. He is an American singer as well as a songwriter, a well-renowned actor, rapper and a good dancer. He is best known for his role in Disney series Shake it up and in a movie like Camp Rock.
He started his career at the age of 12 where he played a small role in Spider-man 2, and he continued his acting career. In 2006 he worked on TV series Monk. Then he worked on Camp Rock in 2008 and Camp Rock in 2010. Roshan also featured on the 14th season of ABC show 'Danching with the Stars.'
Talking about his family, his father 'Roy Fegan' is also an African-Amercian actor and producer, and his mother is Filipina. He has Fatima Fegan as his siblings.
The actor who has gained name and fame from his early age has been progressing with his hard work and skills. He not only involved in the various sector but also brought every work to a successful level of height.