Entertainment
Shirleen Allicot Keeping Wedding Vows; Husband & Baby Moments Reflect
With a privilege to report a royal wedding, Shirleen Allicot brings an insight into the glorious opportunities prevailing in the world of journalism. The co-anchor of Eyewitness News This Morning and Eyewitness News at Noon on WABC, Shirleen has enjoyed a blossoming journalistic career grabbing every opportunity that comes her way by both hands.
With her professional life heading towards the right direction, same can be said about her personal life as well. Happily married to the man of her dreams, Shirleen plays the role of a wife just as beautifully as she does that of a reporter.
Her career progress goes alongside her progress in personal life with the journalist now becoming a mother as well. Despite the increased family roles, she remains to balance her commitment between her professional and personal life.
Wedding Vows With Husband Going Strong
Not one to publicize her personal life, Shirleen has managed to flaunt her married life just enough. The reporter seems to be successfully managing her married life as per the looks of her social media.
Enjoying holidays with her husband Jesse together, the married couple celebrated their wedding anniversary on 25th June 2018. Safe to assume that her wedding vows remain intact as the couple seems to be sharing an endless love for each other.
See Also: Beautiful Actress Rima Fakih: Married to her Entrepreneur Husband in a Royal Wedding, Is She Pregnant Now?
Born at the Co-operative Republic of Guyana, with her parents residing in the United States when she was at the age of 3 months, the American reporter has had a faithful relationship with her husband.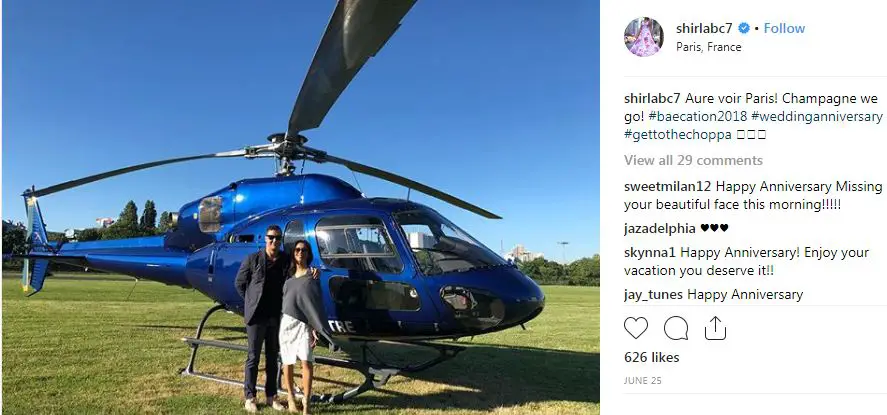 Shirleen Allicot with husband Jesse celebrating their anniversary. (Photo: shirlabc7'Instagram)
The reporter for the royal wedding between Prince Harry and Meghan Markle, Shirleen has found his own prince in life. With a wedding not as grand as that of the royal family, she hopes her love story can at least be on the same page or even exceed that of the royal couples.
You May Also Like: Adrienne Bankert Bio: ABC News Reporter Married? Who's The Husband Then?
Mother Of A Baby Girl Of Age One
Shirleen, in an already appealing life, added one more spark of joy on 15 March 2017 when she and husband Jesse welcomed a baby daughter Shayla together. The reporter shared her happiness in her Facebook account on 18 March 2017, confirming the good news.
"Talk about a girl who respects deadlines! Our little one waited out the storm Tuesday and arrived right on time, March 15th! Shayla Joëlle already made her television debut on Eyewitness News at Noon yesterday (go, girl!). She's her daddy's twin and loves to eat and sleep. 3 days into parenthood, Baby Shay continues to amaze us and we can't stop staring at the precious little person we created. If you have any advice for this new mommy, who hasn't slept in 3 days, please share!"
Allicot, a perfect wife in her own self, now has one added responsibility in the form of a mother. However, not one to back down from challenges, she seems to be engaged in her new found role. In fact, going by her social media account, she could not be any happier.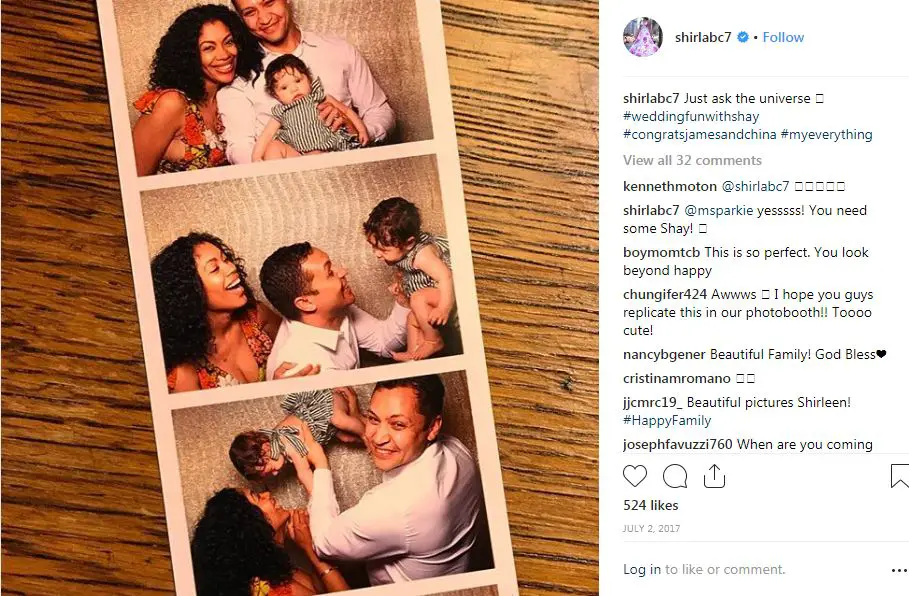 Shirleen Allicot with her husband and daughter. (Photo: Shirleen Allicot's Instagram)
Don't Miss: Katherine Ryan Thoughts On Having Boyfriend | Keeps Daughter In Private
A reporter set in her ambitions to reach the top of her game, Shirleen Allicot remains to be constantly supported by her husband, and now has one extra motivation to pursue her dreams, in the form of her baby girl Shayla.