Sports
Bob Stoops Abruptly Retired From Oklahoma Leaving An Unfinished Contract! Avoiding Being Fired?
When we talk about football and especially about Oklahoma Sooners, the one name that instantly hits our nerve is Bob Stoops. Everyone knows him for his coaching skill and favors him to address the best coach OU has got so far.
Recently, Bob's fans have gone through a harsh situation due to his unpredictable announcement of quitting the post of head coach. The decision was indeed an unexpected move which gave rise to several questions, questions that may stake Bob's name and fame.
Was the move to Call Off his Contract Justified?
Bob established himself as the most successful coach of OU with a great compilation of records and became the reason for blooming career of Snoopers. Under his coaching, the team achieved a 190-48 record which included one national championship and ten Big 12 titles.
He achieved something that most of FBS coaches can't even get close to, and he led his team to double-digit wins in 14 of his 18 seasons. The coach possesses many of such high career figures.
The University Board, who signed a contract with Bob until December 31, 2020, extended the deal by one year last June. The extension was not limited to Bob, but it also covered the offensive coordinator Lincoln Riley and defensive coordinator Mike Stoops.
Surprisingly, on June 7, Bob Stoops made the most important and hardest decision of his life. He addressed his team and said:
"After 18 years at the University of Oklahoma, I've decided to step down as the head football coach. I understand there has been some speculation about my health. My health was not the deciding factor in this decision and I've had no incidents that would prevent me from coaching. I feel the timing is perfect to hand over the reins. The program is in tremendous shape. We have outstanding players and coaches and are poised to make another run at a Big 12 and national championship."
It was a decision to turn down $5.55 million which the board set to pay him in 2017 as part of the contract. Bob mentioned that his health issue had nothing to do with the decision, rather he called it the demand of the situation and promised to be coaching even when he is not in the position.
He was certainly not afraid of being fired, as the board considered him a person with great skill value. Oklahoma president David Boren put some words for Bob as:
"It was with sadness that I learned of the decision of Coach Bob Stoops to step down as head football coach at Oklahoma. Coach Stoops has made a critically important and lasting contribution to the OU football program. He has led to its restoration as one of the top programs in the nation. His success has helped provide the momentum for major new facilities like the improvements and expansion of the football stadium. Because of his unquestioned personal integrity and high standards, he is one of the most admired college football coaches in America."
The matter of sadness was same for Bob's brother Mark Stoops, who is currently the coach of Kentucky. He expressed his feelings through a Twitter post.
Bob truly represents what is good about college football and the success of his career speaks for itself. What he means to me as a brother

— Mark Stoops (@UKCoachStoops) June 7, 2017
A Twitter media post followed the post where Mark wished his brother and his family for their future.
After the announcement from Bob's side, the board made a firm decision on the replacement of Bob by the then offensive coordinator Lincoln Riley, who was engaged with the team two years ago.
The Family life of Bob Stoops:
Bob Stoops has a small though happy family consisting of his wife along with a daughter and two sons. The female head of the family is Carol Stoops, and she shares a daughter named Mackie Stoops and two sons, Drake Stoops and Isaac Stoops with Bob.
The two young Stoops are the integral parts of Timberwolves, and they are on their way to make their mark beside their last name while Mackie, is also on the same path.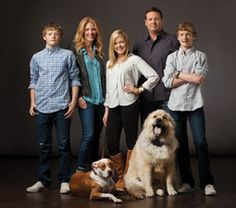 Caption: Bob Stoops with his family.
Photo Credit: pinterest.com
He seems to spend his retired life with his wife in Norman, for now, providing his valuable assistance to the board and the football team.
The Stoops family owns a house on the Gold Coast, which they bought for $2.25 million in April. The home is a 5,500-square foot vintage row house and is next door to another vintage row home of theirs which they bought in 2006 for $2.2 million.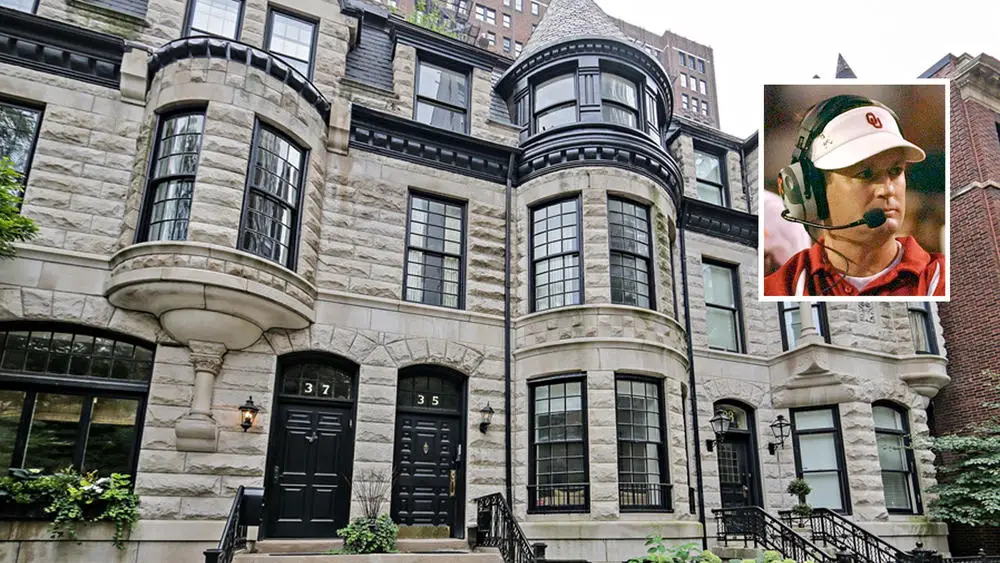 Caption: Bob Stoops residence on the Gold Coast
Photo Credit: chicagotribune.com
Bob Stoops is an American football player and former head coach of Oklahoma Sooners. He got himself engaged with the team since 1999 and was one of the top five highest-paid head coaches in college football.
The board had fixed his yearly salary to $5 million and also provided him a bonus of $800 thousand. With all those incomings and different assets, his total net worth equals a figure of $18 million.