Sports
Professional Wrestler Seth Rollins Expected to Recover from Injury, Fans Await his Presence in WrestleMania-33
With a slogan of 'Rebuilt, Redesign and Rebuilt,' Seth Rollins has certainly made his mark as 'The Man' in World Wresting Entertainment (WWE). Recently as he was engaged in one of the biggest feuds of his career with 'The Game,' Triple H himself, he got injured.
Apart from his professional life, how well do you know his personal life? What about his nude photo controversy?
Will be back soon?
Caption: Seth Rollins suffers an injury on January 30, 2016.
Seth Rollins has suffered a serious knee injury on January 30, 2016, following his feud with Triple H as veteran Samoa Joe attacked him to his knee which he just had surgically repaired last year. Moreover, his status for the biggest show of the year is officially in doubt for WrestleMania 33.
WWE announced on the latest edition of Monday Night Raw that Rollins suffered a horrible injury after being attacked by Samoa Joe in ending of Raw. After his injury, he visited Dr. Jeff Dugas at Andrews Sports Medicine in Birmingham, Alabama which is owned by renowned surgeon Dr. James Andrews for his knee diagnosis, and the company has now revealed that Rollins has a torn MCL putting dilemma on his role to compete in two months at WrestleMania in Orlando, Florida.
It is like Dejavu to Rollins who suffered a serious knee injury in November of 2015 when his knee buckled in the match of an individual house show. After his injury, he was forced to relinquish most prestigious title in Sports Entertainment, WWE world heavyweight championship and sit out WrestleMania 32 in which he was expected to the main event. Seth Rollins missed nearly seven full months of action with the knee injury, returning in May 2016 at the Extreme Rules pay-per-view.
There's no word from WWE yet whether he'll be ready to go back to action, so the possibility of a match between Samoa Joe and Rollins match before WrestleMania is unlikely to happen. Still, it looks like the match between Triple H and Rollins is likely to occur, so we should at least get some payoff on that big angle. Dave Meltzer host of 'Wrestling Observer Radio,' confirmed in his statement where he said;
"Seth is considered good for WrestleMania. So Triple H vs. Seth is on, and that's what they're working towards."
Caption: Seth Rollins talks about his banned moves on July 1, 2016.
Relationship dilemmas!
Seth Rollins is single again as the relationship between WWE superstar and his wrestler girlfriend are down the drain. Rollins had been dating former NXT wrestler Zahra Schreiber since 2015 and Rollins stuck by her side when she was fired by WWE in August of 2015 over anti-Semitic posts on Instagram. But according to the source, both of them quietly broke up in July of 2016.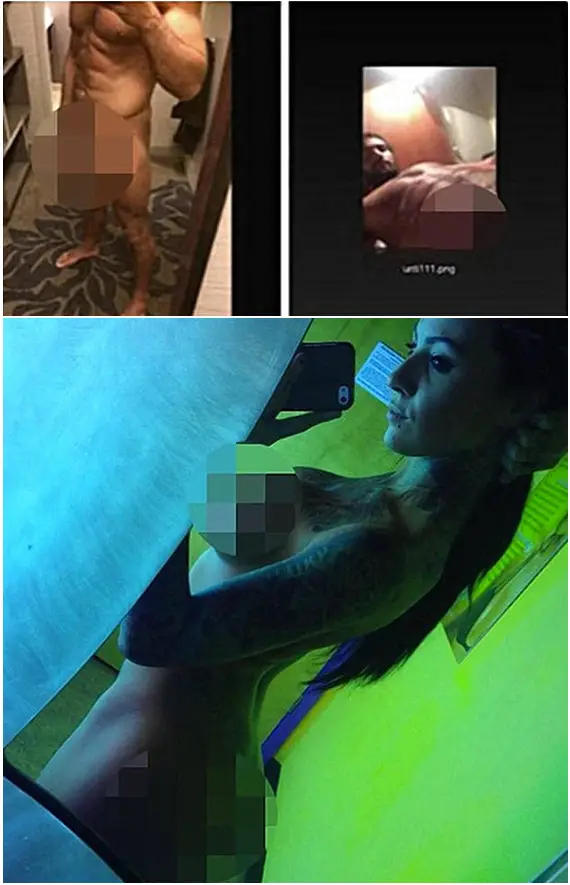 Caption: Leaked Naked Pictures of Rollins and Zahra.
The real rumble happened in real life outside of the ring for WWE wrestlers Seth Rollins and his then girlfriend Zahra Schreiber after Rollins' ex-fiancée, who was soon to be his wife Leighla Schultz took to Twitter on February 10, 2015, to reportedly seek revenge against her beau in the form of leaked nudes. The image has been taken down by Twitter, but Rollins apologized to his fans and family.
I would like to apologize to all the WWE fans and my family and friends for private photographs that were distributed without my consent.

— Seth Rollins (@WWERollins) February 10, 2015
Coming from independent background circuit, Rollins has certainly made a name for himself and will be hoping to make it to WrestleMania.