Corona Virus
Details On Why Riverdale Shutsdown Season 4 Production
Coronavirus (also known as COVID-19) is catching up to Hollywood! 
The same day that WHO announced Coronavirus as the global pandemic on 11th March 2020, Warner Bros. Television stopped the production of season four of the TV show, Riverdale. 
Why Is Riverdale's Production Halted? 
The reason behind the sudden halt of season four of Riverdale is that a member of the production had been in close contact with a person who tested positive for COVID-19.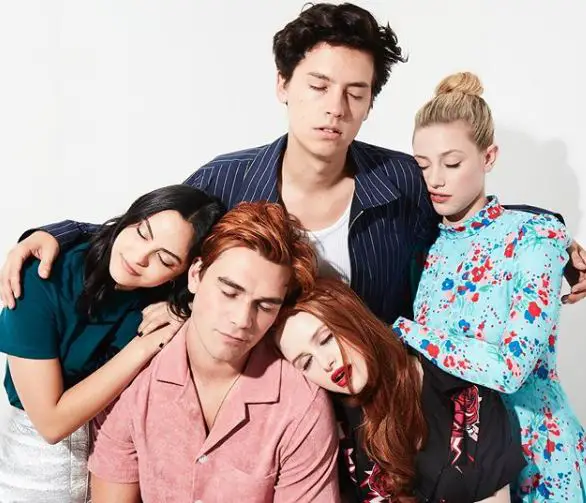 Cast Of Riverdale (Photo: Madelaine Petsch's Instagram)
However, Warner Bros. Television has kept it a secret whether it is a cast or crew of the production of Riverdale that has been infected by the Coronavirus.
What Is Being Done To Contain Corona Virus Situation?
According to the spokesperson of Warner Bros. Television, they are working with the authorities of Vancouver, where the filming was taking place, to identify people who might have come into contact with the possibly exposed member of the team. 
Coronavirus Scare In Music:- Celine Dion Postpones Concert?
As for the health of the whole cast and crew, the spokesperson maintained that their well being was of high priority. 
Facts On Halted Riverdale Production 
The cast and crew were filming episode 20 of season four when the production got suspended. 

It is unclear when the production will start again. 

There may be a delay in the show's season four showcase. 
Riverdale
Riverdale is a teenage drama intertwined with highschool rivalries, love affair, gang allegiance, and family's dark secrets. Created by Roberto Aguirre-Sacasa, the show stars K.J. Apa as Archie Andrews, Lili Reinhart as Betty Cooper, and Cole Sprouse as Jughead Jones. 
Stars Of Riverdale:- Charles Melton & Camila Mendes Dating Rumors! True?
The show, which first aired in 2017, was renewed for a fifth season in January 2020.