Entertainment
Ella Purnell's Loving Relationship With Her Boyfriend. More On Dating History & Rumors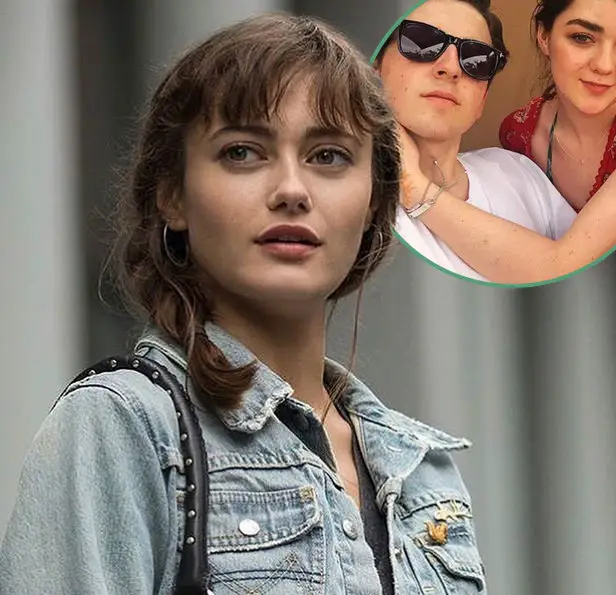 Ella Purnell is the latest beauty added to the list of Hollywood heartthrobs, and with her dashing looks and glowing youth, she has captured the hearts of thousands of fans.
With her growing fandom, everyone is curious to know if the Maleficent actress has a boyfriend or not. 
Keep scrolling to find out more about her dating life.
Does Ella Purnell Have A Boyfriend?
It is heartbreaking, but yes, Ella is in a committed relationship. Ella is currently dating Max Bennett Kelly, who is a musical artist. 
Ella has not revealed any details about her relationship with her boyfriend, Max. There were rumors about them seeing each other, but it wasn't confirmed until Ella uploaded an appreciation post for her artist boyfriend.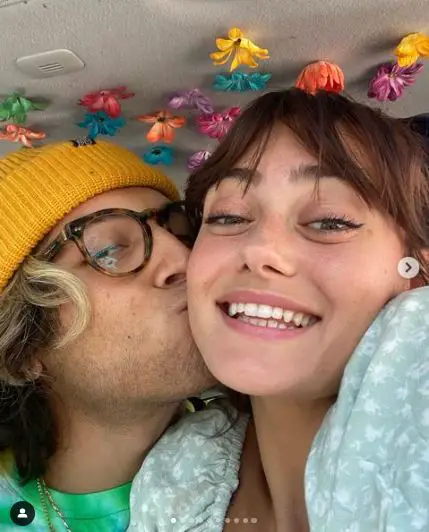 Ella flaunts her love for her boyfriend, Max Bennett Kelly. (Photo: Instagram)
She thanked her boyfriend in her post for being there for her no matter what and motivating her to move toward her big goals.
There are no details regarding how and when they met, but based on their social media, it appears that they have been dating for a long time.
However, before dating Max, Ella was also in another serious relationship. 
Ella Purnell's Dating History
In 2014, Ella mentioned in an interview with i-d.vice.com that she was in a four-month-old relationship. Although Ella didn't reveal her boyfriend's name, she explained that her love interest was a French guy who was fluent in English. Ella admitted that though the two started on the wrong foot, she later realized that he wasn't that bad after all. However, much is unknown about the affair and the details of the relationship remain a mystery to this day.
Recommended: Jordan Alexander's Classic Tale of Modern Romance
After four years, Ella revealed her relationship with singer James Coate.
In an interview with Standard in April 2018, she mentioned that she first met her boyfriend James at a party in London through her friends whom she had met while traveling to New Zealand and Australia. However, the date of the couple's first encounter is not disclosed.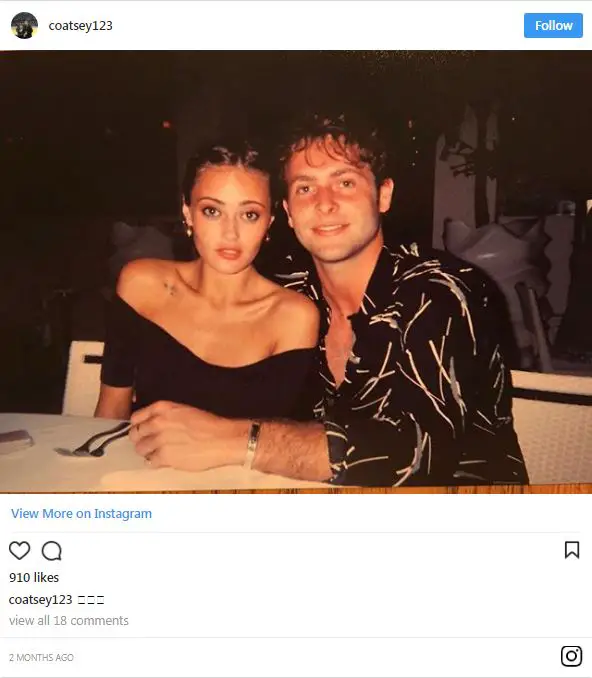 Ella celebrates Valentine's Day with James Coate. (Photo: James Coates' Instagram)
Elia, who is of unknown ethnicity, further revealed that the lovers have been dating for more than a year. However, Ella didn't reveal that she had a boyfriend until December 25th, 2017.
Moreover, in the interview with Standard, Ella confessed that she had a weird thing for public display of affection. Maybe, she didn't want to disclose her relationship in the first place but was forced to do so after she was rumored to be dating a couple of Hollywood celebrities.
Ella Purnell's Dating Rumors
In 2017, the Kick-Ass 2 actress was rumored to be dating Spiderman: Homecoming actor Tom Holland. The speculations aroused after Tom invited Ella to a private party after the 2017 BAFTA awards. A source told The Sun, 
"Tom and Ella were very close inside the Weinstein party and it looked really obvious that he was taken by her.
The source further revealed that the duo returned to the Dorchester Hotel, where Tom had rented a room. However, the couple was not spotted together after the event, and their alleged affair was thought to be a fling of the moment.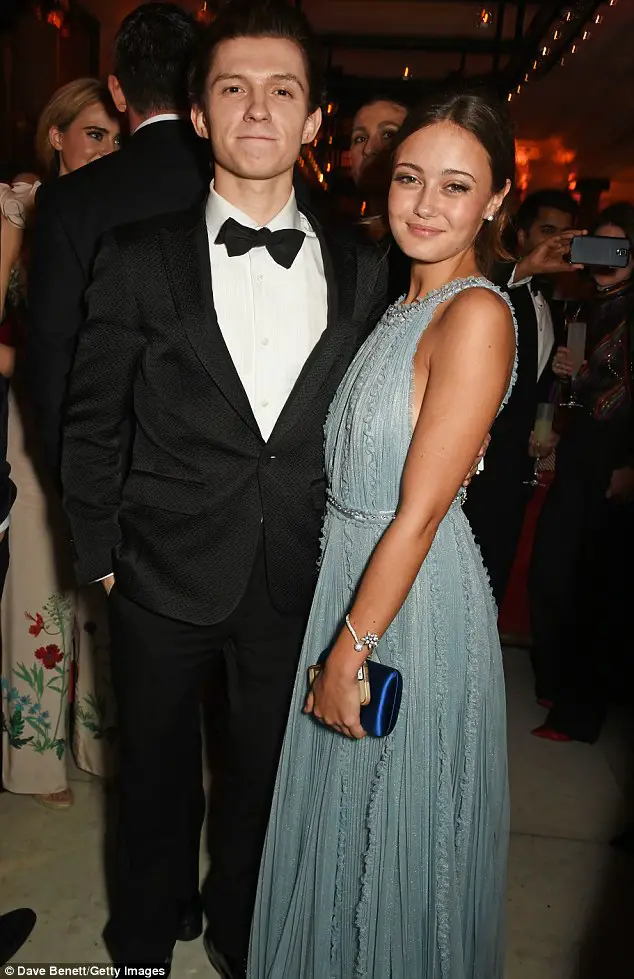 Ella with Tom Holland at Sunday night's BAFTA Awards (Photo: The Sun)
After the rumored relationship, Ella, who played the younger version of Angelina Jolie in the 2014 movie Maleficent, was linked to Jolie's ex-husband, Brad Pitt. A source close to Ella revealed to the Mirror that Brad first saw her in the 2016 movie Miss Peregrine's Home for Peculiar Children, where Ella played the character of Emma. 
You Might Be Interested: Nadia Parkes's Dating a Superhero?
Reportedly, Brad, who is 32 years older than Ella, was 'enchanted' by the actress and went out of his way to cast her in his upcoming Starz series Sweetbitter.
The source mentioned that Ella was flattered by all the attention from her No.1 Celebrity Crush but disproved any dating claims. In October 2017, a source told the Mirror that,
"It's completely made up. They're not dating."
However, these rumors didn't make any impact on Ella's Career. 
Ella Purnell's Career
Ella Summer Purnell was born on September 17th, 1996. Her parents got divorced soon after she was born. She grew up in East London with her mother and stepfather, who runs a  gym near Canary Wharf.
Talking about her biological father, he is a Scottish businessman living with his other wife in Fulham and Ella's three step-brothers.
Ella always had a passion for acting, so from an early age, she was enrolled in weekly acting, singing, and dancing courses at the Sylvia Young Theatre School, where she was also signed up for their talent agency.
Know More: Debunking Edwin Hodge's Secretive Love Life & His Net Worth
Ella, who started her acting career playing younger versions of several actresses, has now turned into a bonafide actress, landing lead roles in various movies and tv shows. S
She has been part of many hit movies and tv shows, including, Intruders, Kick-Ass 2, Maleficent, The Legend of Tarzan, Cyberbully, Star Trek: Prodigy, and many more. 
Currently, Ella is living in Los Angeles, California, and working hard to strengthen her career in Hollywood.
Stay tuned to get more updates on Ella Purnell.