Entertainment
Is Logan Browning Secretly Married? Reveals About Boyfriend And Dating Status Via Social Media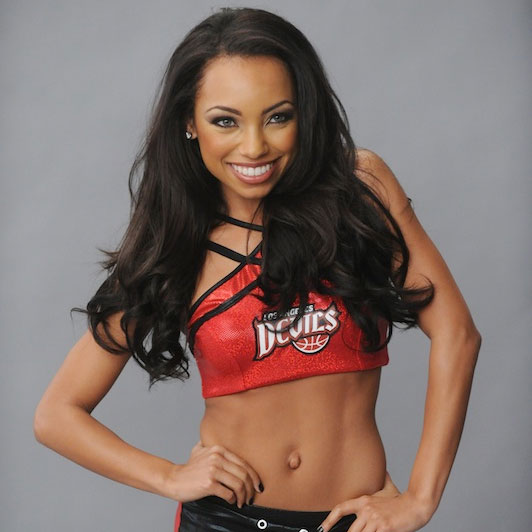 If you have watched the VH1 series Hit the Floor, you must have noticed the gorgeous Logan Browning, who portrays the character of Jelena Howard. But will you believe us if we tell you that she might still be searching for a perfect boyfriend?  
Let's know more about her dating life. 
Logan Browning's Boyfriend
Logan has not shared everything about her past relationships and partners. She hasn't opened up about her relationship and dating in many interviews, but she does flaunt her relationship status through social media. 
On April 4, 2015, she took her Twitter to reveal that she was in a relationship. In the tweet, she thanked her ex-boyfriend and asked him to move out of her way.

Logan mentions his ex-boyfriend. (Source: Twitter)
It seems that she was in a committed relationship with her mysterious ex-boyfriend for some time. But she didn't reveal her boyfriend's name in public. 
Know More About: Avi Rotham Settles Down with Kristen Wiig- All about His Married Life

Logan reveals her relationship status. (Source: Twitter)
Likewise, on 16 October 2016, she revealed that she is single. It seems that Logan has been single since she broke up with her ex-boyfriend. In the tweet, she wrote that she wanted to sing Tony Bennett in the dark when realizing that she was single.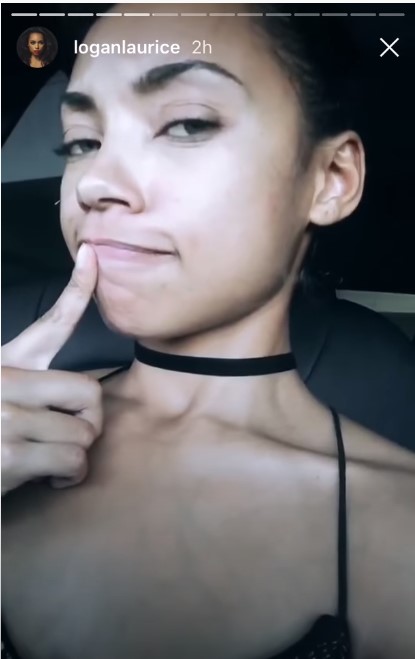 Logan Browning's Instagram story where she tells why guys don't ask her out. (Source: Instagram)
Later, she took her Instagram to talk about "Why she is single and why guys don't ask her out?" In her story, she shared that she doesn't care and is happy being single.
However, in an interview with HipHollywood, she admits that she dated boys who belonged to different ethnicities. She mentions she has dated different types of men, and it is nothing new to her. When asked about her ideal boyfriend, she stated that he should be a smart, ambitious, and funny person. She adds that she likes a guy who is a deep thinker who she can learn from. She clearly says that she is aware of people's race but finds it a beautiful part of a person and that she is unconcerned about it. It's the person's personality that counts for her more than race. 
Find Out: Eric André Comes Out As Bisexual? What's the Truth?
Logan is busy building her career, which may explain why she is not dating anyone or still finding someone who is made for her. 
In her journey to fame, she has mentioned that she has faced lots of struggles, but her parents' support in her life made her keep going on. Let's know more about her earlier life. 
Logan Browning's Early Life
The gorgeous and talented Logan Browning was born on June 9, 1989, and has six members in her family, including her father, mother, and three brothers - Keith, Clinton, and Chad. On The Breakfast Club, she revealed that she is adopted and has never met her biological parents. She was born to a white mother and an African American father. 
However, she has a close relationship with her adoptive parents, father, Larry Browning, and mother, Lynda Browning. Logan has always been close to her family because they never made her feel like a different one. With their support, she has established her name in the industry. Her adoptive parents are of African-American ethnicity.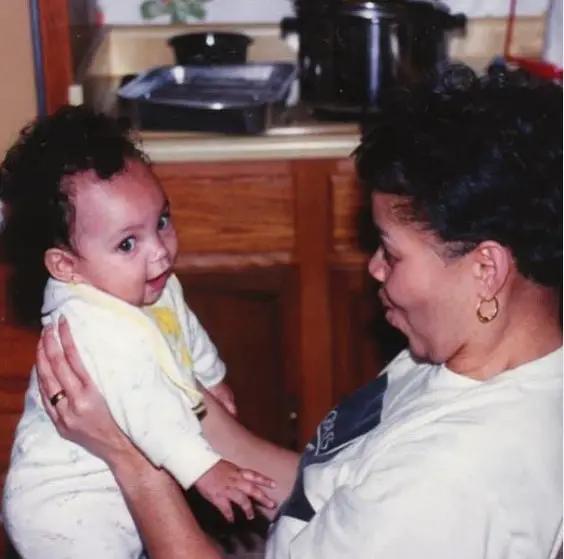 Logan's throwback picture with her mother, Lynda Browning. (Source: Instagram)
As Logan's biological mother is white and their father is black, she is biracial. However, Logan identifies herself as black because she grew up in a black household, not a biracial one. She was very small when she was adopted and was brought up by her African-American parents. She had a very blissful childhood, and her family was always there for her. 
She started developing an interest in acting from a very young age and began taking classes at Barbizon Modeling and Acting School in Atlanta. She made her acting debut in  2004 by appearing in Summerland.
Later she appeared in Ned's Declassified School Survival Guide from 2005 to 2006. Likewise, her recent acting credits are Dear White People (2017), Survivor's Remorse (2016), Powers (2015), and Hit the Floor (2013-2018). After that, she became well-known for her role as Sasha in Bratz: The Movie. 
Recently, her voice was heard in The Proud Family: Louder and Prouder as College Penny Proud. She is busy with her other endorsement and has worked hard for her career, making a net worth of $1 million. At the same time, she is in search of her soul mate. 
We will surely update you more on Logan Browning. Till then, stay tuned with us.