Entertainment
Is On-Screen Gay Brad William Henke Still With His Wife Or Did They Split Amid Of Sexuality Rumors?
Brad Hanke is rumored to be gay...the rumors turned out to be false...married to his ex-wife Katelin for...split after a few years of marriage...dated another woman after the split of his marriage...played in movies such as Pee Wee's Big Holiday...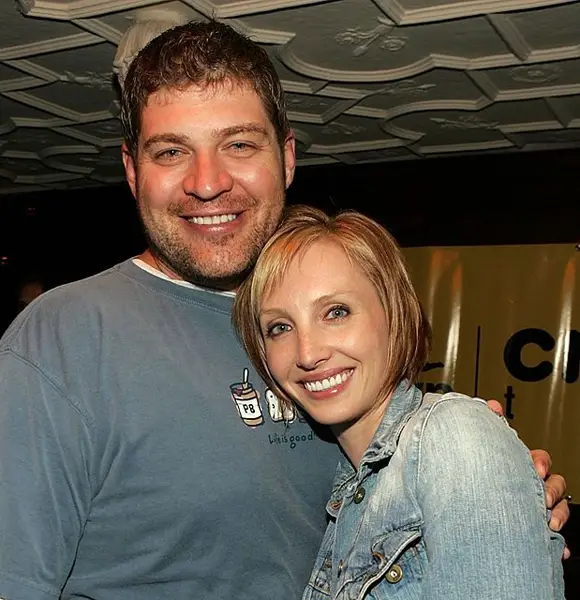 When a public figure maintains huge privacy in their personal life, various rumors related to their life off-screen starts to swirl. They are often assumed to be gay when there is no evidence about their love life.
Unlike them, the former American National Football League player, who now appears in "Orange Is The New Black," is assumed to be gay just because of his gay character. However, Henke is said to be a married man. Let's find out how true it is and know if he is still together with his wife.
Henke Is Straight By Sexuality:
Henke, who is misunderstood as gay due to the portrayal of openly gay C.O. Desi Piscatella on Orange is the New Black, has talked about his sexuality in an interview with Out magazine in 2016.
He reveals that he is straight by sexuality, and talking about his personal experience on the basis of the character, he said-
"Just from having friends in the gay community, I know their frustrations with how they are represented. It felt like like, "Hey, I better f****** do this right." And it's funny because on Instagram people have written, "Thank you for playing a real person who is also gay." That is my [character's] sexuality. But I am a flawed person as Piscatella. And I'm also a good person as Piscatella. I'm everything, you know? And I think that sometimes doesn't make it onto TV."
The character Piscatella is very close to Henke's heart, as it has given him a new identity and has helped him to mark his place in the industry as a talented actor.
You might not know that Henke has shared a picture of Piscatella on Instagram in June 2016, where he has revealed how honored he was to play the character.
You Might Be Interested In:- Adrienne C. Moore Bio: From Personal Life To Family Status – Details!
Likewise, he has also appeared as gay in the romantic comedy Must Love Dogs, where he portrays the character of Diane Lane's gay best friend.
Henke's Relationship Status
When people devote all their time to find some information related to Henke's love life, they will come to know that Henke is married to actress and bodybuilder, Katelin Chesna.
However, there is no information about their wedding or the relationship that they share.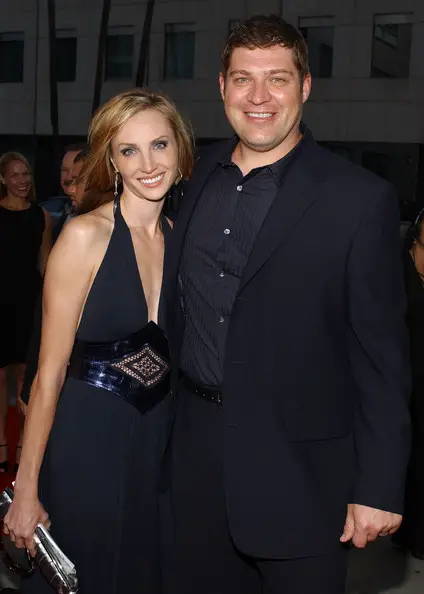 Brad and Katelin pictured together at the LA Premiere of "Hollywoodland" in Beverly Hills on September 7, 2006 (Photo Credit: Zimbio)
Conversely, in the year 2006, there was an article about Henke and his wife Katelin adding a member to their family. 
According to PEOPLE, Henke and his wife were ready to adopt a fourteen-year-old foster child. Talking about the adoption, Henke said-
"We got a dog named Puggles and that made us more of a family. Then we decided to get a house! And now we're adopting a 14-year-old foster child."
It has been more than ten years since the article was published, but there is still no information disclosed about Henke's new family member. However, when we went through Henke's said to be wife's Instagram, it seems that they have separated amid of sexuality rumors.
After her split with Brad, Katelin was involved with another guy. If you follow Katelin on her official Instagram account, you will see many pictures of her with a guy named Darrell Thomas, and they don't seem to be "just good friends."
Darrell too has shared different images with Katelin, and among those pictures, and he has called Katelin his girlfriend on one of his posts.
Considering all the events, it appears that Henke and Katelin have already parted their ways, but neither of them has confirmed their split in any of their interviews. However, they are said to be married from 2001-2008.
Brad's Second Relationship
After the split from his ex-wife Katelin, Brad was active in the dating scene. He was going out with Simone Toliver after his divorce with Katelin.
Even after reaching a stage in their relationship where Simone became Brad's fiancée, however, their relationship came to an end in June 2017.
Read About:- Roger Bart: With Obscure Married Life, Girlfriend Reveals He Cheated
The reason for their split was Brad's anger issues and his verbally abusive outbursts. Brad was abusive in the relationship and mistreated Simone during their time together. She even reportedly claimed Henke emailed her with "emotionally abusive messages" up to 30 times a day.
Brad's violent and creepy mannerisms were further proven to be true when Simone received a restraining order against Brad in May of 2018 after he allegedly threatened to hurt her. But the restraining order was dismissed as Simone failed to appear in the court for the hearing to make the order permanent.
Movies And Career
Though Henke hasn't talked much about his turbulent personal life; he has allowed people to read his professional career as an open book. You might have known that Henke is inclining his acting career with wonderful portrayals in different movies and television series.
Some of the recent acting credits of Brad Henke include The Tank (2016), Pee Wee's Big Holiday (2016), Split (2016), Bright (2017), Orange Is The New Black (2016-2017) and Sneaky Pete (2017).
Brad also landed a key role on season 2 of Manhunt: Lone Wolf, a Spectrum Original anthology series. 
Stay with us for the emerging updates on Brad William Henke!