Entertainment
Actress Elizabeth Mitchell's Married Life: Divorce with her Actor Husband and Family Issues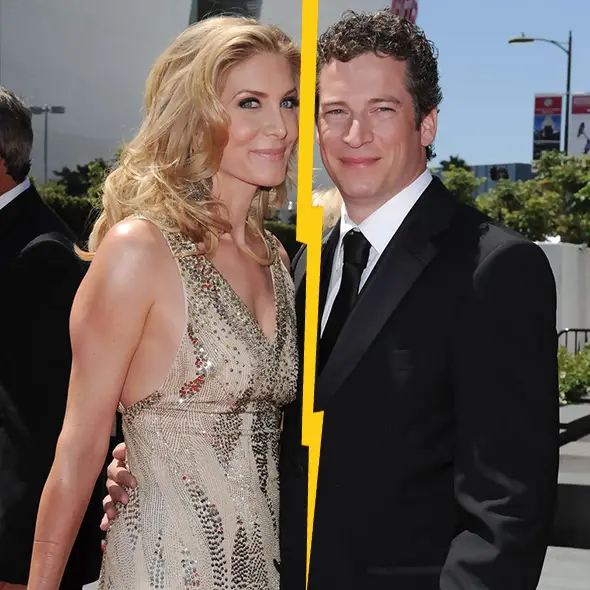 Everyone has to deal with problems so do celebrities. For a recognizable personality like Elizabeth Mitchell too, her personal life has been equally as complicated as a normal person's life.
After being married for ten years, Elizabeth had to separate from her husband. What would be the reason for her divorce? 
Elizabeth Mitchell's Husband
Celebrities might look like they live very glamorous life, but in reality, their life is not as different from ours. Even they have to deal with simple problems like anyone would in their personal life. 
Even a gorgeous actress like Elizabeth Mitchell had to go through a divorce experience after being together with her husband for almost ten years.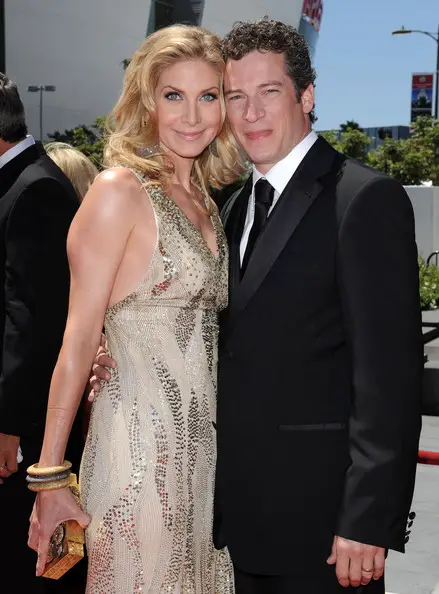 Caption: Elizabeth Mitchell with ex-husband at the Primetime Awards in August 2010
Source: zimbio.com
In 2004, the actress was married to Chris Soldevilla, an improvisation actor. They held their wedding ceremony in private and only invited their close friends and relatives. As a result, the details of their wedding are still kept secret. 
Elizabeth and Chirs were known as beautiful pairs in Hollywood because of their popularity and love. They had always shown their lovey-dovey side of their relationship to the public.
Also Find: What Went Wrong between Phoebe Tonkin and Paul Wesley?
In 2005, Elizabeth and Chris welcomed their son into the world. They were overjoyed to start a family. However, after enjoying each other's company for almost ten years, they decided to end their relationship and file for divorce. There has been no information regarding how their marriage was. 
Elizabeth has not given enough information regarding her separation from her husband. However, they did share that the reason for their divorce was due to irreconcilable differences. Despite their separation, they have taken responsibility as parents and have not changed their love for their son. 
Furthermore, Elizabeth was previously in a relationship with David Lee Smith in 1995. Their relationship had gone as far as moving in together in New York City, but due to personal reasons, they broke up in 1996. However, Elizabeth was also engaged with Gary Bakewell in 2000. Gary was going to be Elizabeth's soon-to-be husband, but their relationship could not last long, and they split up in 2002.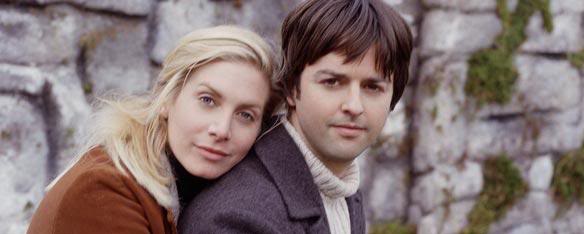 Caption: Elizabeth Mitchell and Gary Bakewell at the promo of 'The Linda McCartney Story' in 2010
Source: photobucket.com
On the other hand, Elizabeth not only had to go through a divorce but her family problems as well. 
Elizabeth Mitchell's Family Problem
Going through a divorce was a huge family problem Elizabeth faced. But after getting separated from her husband, she also had to face raising her son alone. The family problem we are talking about here is Elizabeth's son. In 2008, Elizabeth shared with People that she was having a hard time handling her son's tantrums. She opened up about how she and her ex-husband Chris have different parenting styles. However, she has found a way to deal with her little problem, i.e., her son, Christopher Joseph.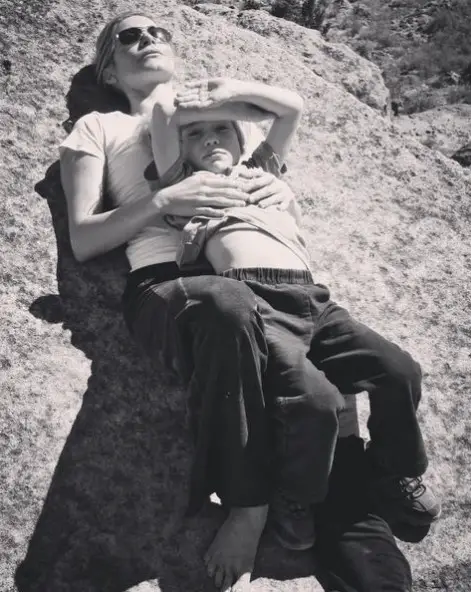 Elizabeth with her son. (Source: Instagram)
Elizabeth had to focus on raising her son after her separation from her husband. Even though Chris occasionally helped her look after their son, Elizabeth was still responsible for looking after her son most of the time. However, having a baby has been good for Elizabeth's career. Giving birth and experiencing motherhood have expanded her creative horizons. With her growing career, she has been raising her son well. 
Know About: Justine Bateman- A Supportive Mother & a Loving Wife
Being a single mother and a celebrity is hard to handle, and it comes with a lot of responsibility. But, with being famous, rumors come along. The same thing happened in Elizabeth's life. She got into a rumor about getting plastic surgery. Let's find out how she faced the accusation.
Elizabeth Mitchell's Plastic Surgery
As a celebrity, you have to maintain your beauty and body as fit as possible. Elizabeth's appearance has been the ultimate thing in her fame as a model and actress. Her beauty raised a lot of questions in the industry. The rumors about her plastic surgery came out because her beauty and appearance didn't change much.
Find More On: Alfred Molina Shares about His Father and Mother
She is 52 years old, and her great skin has not changed. In addition, her nose has changed accordingly, making it completely impossible to happen naturally. Therefore, it is not confirmed that she had plastic surgery as she has not spoken about it as well. 
Elizabeth not only has been into the rumors about her having plastic surgery but also of being a lesbian. 
Is Elizabeth Mitchell Lesbian?
Looking at Elizabeth's dating history, we are sure that she is not a lesbian. Yet, Elizabeth may be straight in sexuality, but she is famous for playing a lesbian character in the movie 'Gia' and the series of 'ER.' 
Elizabeth loves playing different characters. We will see her in the upcoming series The Clauses in the main role. Stay tuned for updates on Elizabeth Mitchell.