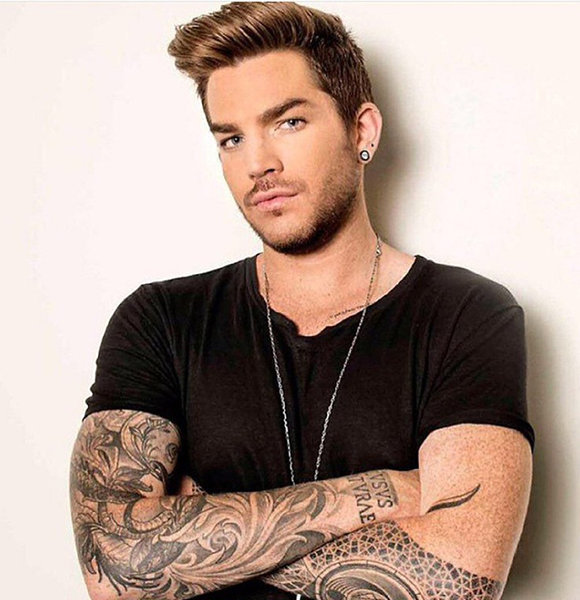 The runner-up of Ameican Idol season 8, Adam Lambert, has made a successful hit in his music career. 
However, Adam Lambert had more roller coaster rides in his dating life. Adam has gone through it all, from dating his boyfriend to sleeping with women, to being single for two years, and claims dating is a difficult thing.
After claiming that dating is a tricky thing, has he been dating anyone?
Adam Lambert's Boyfriend
Adam has gone through lots of ups and downs in his dating life. However, recently he has been in a stable relationship with Oliver Gliese. Oliver is an actor, dancer, and Innovation Forum Assistant For Global Fashion Agenda. He is a professional dancer who has worked on many projects as a professional dancer, model, and fashion influencer. He is well recognized as Adam's boyfriend. 
Learn More: Inside Shannon Thornton's Secret Love Life- Has a Husband?
Adam and Oliver have not mentioned when they started dating, but they were spotted together near the ocean during a trip to Mexico in November 2020. After that, neither of them came forward and talked about it, but in February 2021, Oliver made their relationship official on Instagram. On the other hand, Adam announced Oliver as his boyfriend in May 2021.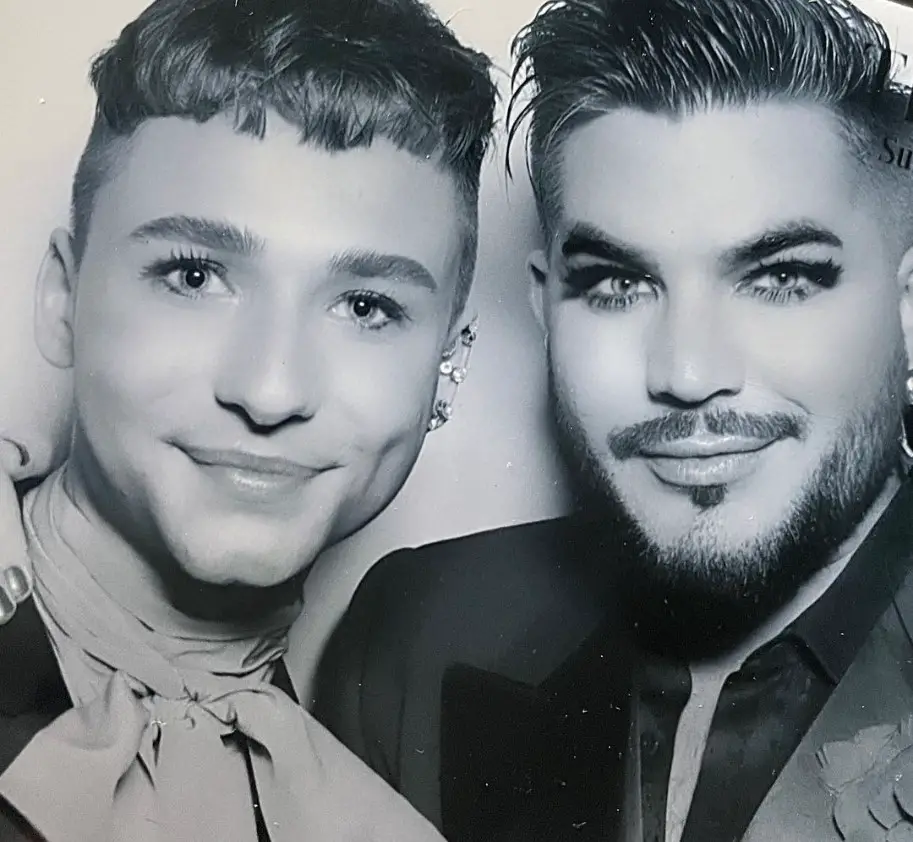 Adam showing off his boyfriend. (Source: Instagram)
After announcing their relationship publicly, they showed off their relationship on their respective Instagram accounts. They have been open about their relationship and moving along strong in public. Adam appears to be very happy with his boyfriend Oliver and has been celebrating holidays together. Of course, we can't predict the future but at present, Adam looks very happy with his relationship.
However, this wasn't the case for Adam in the past. Adam had a rough time in his past relationship making him lose hope in love. So let's take a look at his dating history.
Adam Lambert's Dating History
Adam only revealed being gay in a Rolling Stone Magazine's cover story, weeks after the finale of season 8 of American Idol. He took his time to come out openly with his gay sexuality. However, he has always been comfortable and open about him being gay and his dating history. But, looking at his past, his relationship always ended in the middle due to various reasons. 
Adam was rumored to have a boyfriend in 2009. The dating rumors sparked when Ferras and Adam were pictured together in 2010. Everyone had speculation about Ferras being Adam's boyfriend. However, the pair never addressed the rumors officially but still shares a friendship.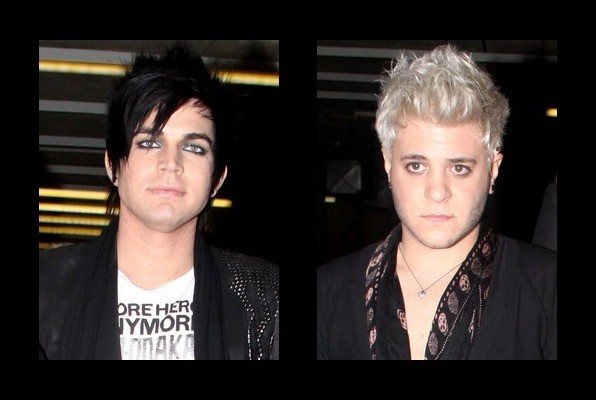 Adam Lambert gets pictured with Ferras in January 2010 (Photo: Zimbio.com)
Although Adam's relationship with Ferras never took off, he eventually started dating the Finnish television host Sauli Koskinen in 2010. However, the couple broke up after a while and Adam soon got romantically linked with Murray Swanby, a male model, in April 2013. 
However, Adam's dating rumors got crushed after he got back with Sauli a few months after their supposed breakup. The news of them getting back together surfaced after the two were spotted together heading back to Adam's apartment in West Hollywood. But, they officially broke up in 2013 because of having a hectic schedule.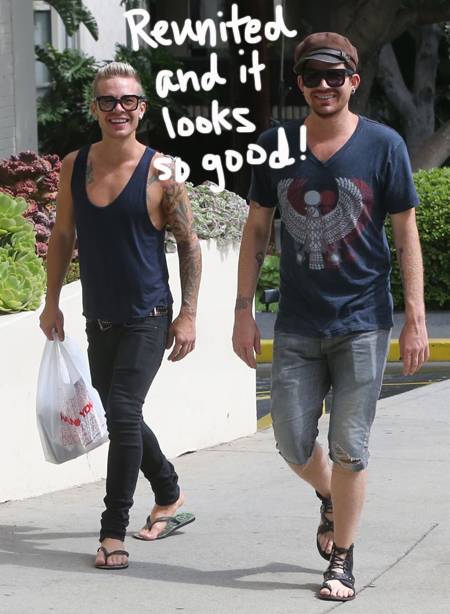 Adam reunites with ex-boyfriend Sauli in 2011 (Photo: PerezHilton.com)
After that, Adam focused on his career and was away from dating for a while. However, in 2019, Adam met a Spanish model Javi Costa Polo through social media and hit it off instantly. Adam shared how his first date with Javi was a good vibe and the beginning of a promising romance. However, their relationship didn't go on for long. In 2020, they had to break up as Javi's visa got expired, and made a decision of moving back to his country. Their relationship ended in mutual understanding and didn't cause any drama. 
After the separation, they both had a pretty rough time moving on. Yet, they have moved on and have been doing good in careers as well as relationships. 
About: Sarah Snook's Weight Gain Speculations and Her Response to Them
Adam has been always been focusing on his career and has been optimistic regarding his future. Let's talk briefly about his career.
Adam Lambert's Career
Adam became famous after being runner-up for American Idol season 8. Even though Adam didn't win the American Idol title, his career still flourished after Queen chose Adam after meeting him on the set of American idol in 2009. Adam collaborated with Queen as lead vocalist since 2011. Together they have done several worldwide tours from 2014 till now. 
At the age of 40, Adam has a net worth of $30 million all because of his hard work and dedication. 
Even though Adam had a hard dating life in the past, currently he seems to be happy and enjoying his boyfriend, Oliver's company. To get more updates on Adam's dating life, keep in touch with us.