Entertainment
Alex Lawther: Just a Young Actor With Mystery Dating Affair and Gay Rumors
Alex Lawther: Just a Young Actor With Mystery Dating Affair and Gay Rumors. The newest addition to the list of rumored gay actors is Alex Lawther, an English actor, who found his way into the list because of his portrayal of LGBTQ characters on-screen. But, is there any truth to the speculations made about Alex's sexuality?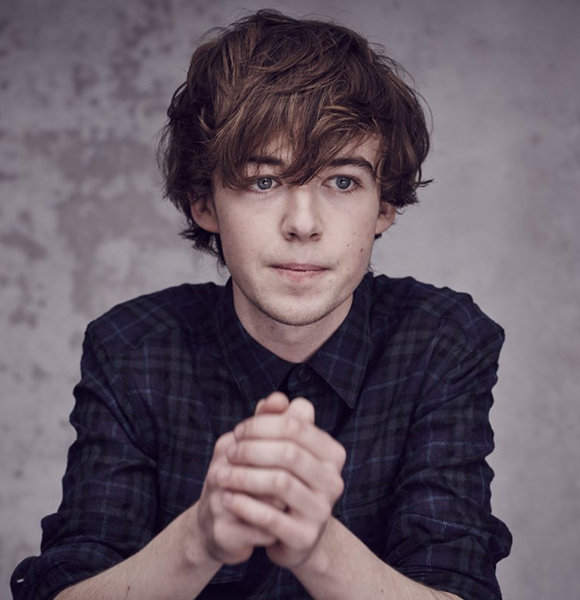 If a list is to be prepared with the names of the actors labeled as gay for depicting a gay character on-screen, it may take a while. Actors like Cameron Monaghan from Shameless, Finn Jones from Game of Thrones, Jake Weary from Animal Kingdom, and many others are rumored to be gay just for their sexual orientation on camera. 
The newest addition to the list is Alex Lawther, an English actor, who, too, is often assumed to be gay for his LGBTQ portrayals. But, is there any truth to the speculations made about Alex's sexuality? And if those rumors are true, does he have a dating partner?
Keep reading to uncover the fact.
Mystery Dating Affair That Boosts the Gay Rumors
; Dating Life With Partner
Alex has built his career as an actor playing the roles of different gay characters in several movies. The 23-year-old movie actor has portrayed convincing gay roles as young Alan Turing in The Imitation Game, a queer named in Freak Show, and a gay English teenager in Departure.
Alex's comfort and willingness in performing gay characters have made his fans wonder about the actor's sexuality.
See Also:- Lucas Hedges Not Gay, But Also Not Totally Straight; Candid About Sexuality
Apart from portraying gay characters on screen, Alex has depicted romantic roles with actresses, too. His chemistry with his The End of the F***ing World co-star, Jessica Barden, is loved by their respective fans.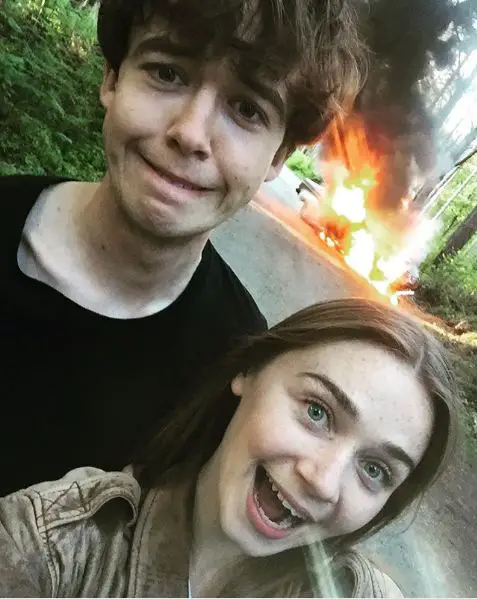 Alex Lawther along with actress Jessy Barden on 10 January 2018 (Photo: Jessica Barden's Instagram)
But his onscreen romantic union with actresses didn't help the gay rumors to eradicate.
Usually, one shuts down the rumors on one's sexuality by either clarifying on not belonging to the LGBTQ community or just bringing forth their dating/married relationship with their significant other to people's attention. However, Alex is still to open up on the matter.
You May Find Interesting:- Amandla Stenberg Parents, Ethnicity & Sexuality Explained! 'The Hate You Gave' Actress Is Sophisticated
Neither has he addressed the gay rumors nor has he introduced to the media a possible partner. Now, the question is, how appropriate will it be to deem him a homosexual without having any valid grounds on the matter?
Well, though Alex's dating affair is a mystery as of now, the chances are that he might be dating a girlfriend—or a boyfriend—away from the media attention. It's needed to be understood that not everybody prefers limelight on their personal life, and similar could be the case with Alex.
Well, he's not even on social media platforms like Instagram, Snapchat, or Twitter, so what do you expect? Therefore, unless the 22-year-old actor himself comes forth addressing the rumors, the truth is stuck in the oblivious. 
Despite the uncertainty of his sexuality, however, what's apparent is that Alex finds it necessary to make films featuring the LGBTQ community. In an interview with CBS News back in March 2017, Alex provided an insight into the prominence of incorporating LGBT stories in the films.
"We still have a very long way to go. I'm lucky enough to live in London, which is a boiling pot of every kind of language and background and demographic and sexuality and gender, and yet most of what we're seeing in the cinema is not reflective of that. And absolutely, LGBT stories are important to tell -- which is part of a broader problem that we just need more diversity on our screens and in our theaters -- and in our government, too -- to represent a broader population."
Gay or not, Alex is still a desirable male and could be chosen as a partner by people of all sexual preferences. Besides the gay rumors and mysterious dating life, Alex also flaunts a happy family that primarily consists of his parents and siblings.
Know about Alex's Family:
Lawther was born on May 4, 1995, in Petersfield, England to his lawyer parents. Alex, 22 years of age, is the youngest of three siblings in Lawther family, as he has an older brother, Cameron and an older sister, Ellie.
More From LiveRamp Up:- Who Is Gerald Anderson's Girlfriend In 2018? Parents, Siblings - Details!
Alex's brother, Cameron, is a film producer by profession, who has worked on World War Z and Fury, and his sister, Ellie, works in public policy. Moreover, Alex has also worked with his brother in the short film The Fear.