Entertainment
Angel Brinks Wiki: Boyfriend/ Baby Daddy Doesn't Care, Craves Love
Angel Brinks was once married. She was married to...but the lost her husband after...during that time she was...months pregnant with her son...later she found love with NBA star...and even shared her daughter...with him but they later split...She has not missed out on fulfilling any of her kids' desires ranging from a tiny toy or dresses for her daughter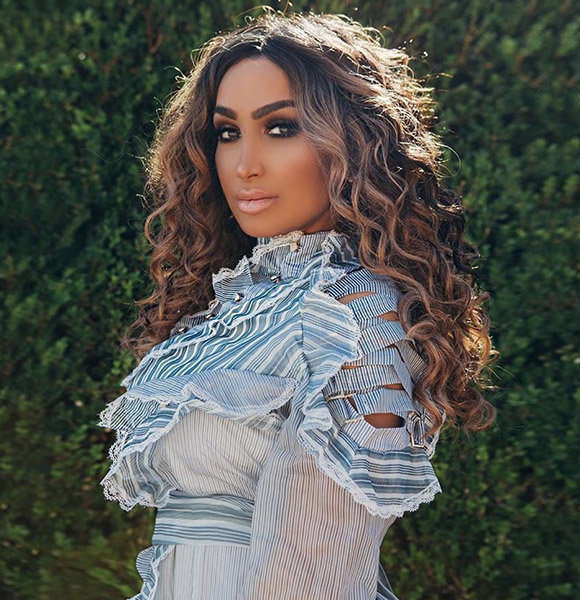 A fashion designer by profession, Angel Brooks rose to fame through her reality television appearances in the Basketball Wives LA. Angel gained both fame and fortune through her successful career but had no luck when it came to her love life.
Angel had to go through the heartbreak of losing the person she loved most and not only once but twice. The death of her husband meant she had to do away with her most loved person. Added to it, her rocky relationship with boyfriend also ended in a split making it two losses out of two in love for the star designer.
Husband Commits Suicide, Relationship With Boyfriend Comes To End 
Angel Brooks, whose clothing designs are sported by various A-list celebrities, had a couple of heartbreaking experiences with romantic relationships in the past. She was even married once, but the marriage came to an end after the death of her husband.
See Also: Marcia Harvey Faced Divorce After Husband Steve Harvey; What Caused The Married Life To Fall Apart?
It has been reported on various wiki sites that her former husband committed suicide after they two had an argument. She was 9 months pregnant at the moment and was on the verge of giving birth to their firstborn.
Despite the revelation, Angel, who is at the age of 35, did not divulge the identity of the man she first exchanged the wedding vows with. But some wiki sources have reported that he was her pimp and managed her schedule during her work as a paid escort.
She was blessed with her bundle of joy, her son, Azari shortly after the death of her husband expanding her bio of a single mother. She was in a difficult phase of her life, as she struggled both economically and emotionally, but despite the shortcomings, she raised her kid right.
After the loss of her husband, Angel was involved in a romantic relationship with NBA player Tyreke Evans and shared a deep love with her boyfriend. It is not known when and where they first crossed paths and fell in love but what does not need proving is Angel loved Tyreke deeply.
They were even blessed with a daughter, Amani from their relationship. However, as with her previous relationship, this also ended in heartbreak as the couple parted ways. 
Despite their separation, Angel is still in love with her basketballer and on numerous occasions, talks about going back to his arms in a heartbeat.
Back in August 2015, she opened up with her mother about her future with Tyreke. Angel revealed that she would still want him back, but her mother opined that she did not want Angel to be with Tyreke as he could never be a good husband or father.
Don't Miss: Alessandra Mastronardi Married Status; Has Husband Or Still Dating Boyfriend? Details
Despite that, she still felt he was the one for her and missed her baby daddy terribly. As for Tyreke, he is far off from the life of Angel and her kids. His last picture of his daughter on Instagram dates back to December 2016. 
Raising Children As Single Mother
Well, with her bumpy love life and two young kids, Angel, who has a net worth of $500,000, has a wholly different outlook towards her life now. She has been able to raise her bundles of joy all by herself--fulfilling their every wish at the same time.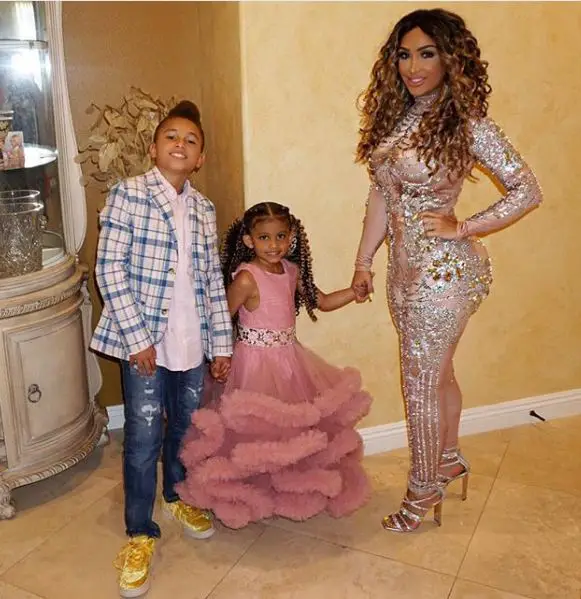 Angel Brinks with her son Azari and daughter Amani during Royalty's Birthday Princess Ball. (Photo: Angel Brinks's Instagram)
She does not miss out on fulfilling any of her kids' desires ranging from a tiny toy to exotic dresses to star-studded fancy birthday parties for their friends. Adding to it, she even sends out birthday wishes to her children through Instagram pouring her heart out through the captions.
You may also like: Lisa Riley & Musician Partner Soon To Get Married! Spills Future Husband Details
Their small family of three are an indispensable part of many high profile event these days. The small but happy family recently attended Chris Brown's daughter, Royalty's birthday princess ball this May.
For the event, her daughter Amani went for a princess dress whereas her son went for a semi-formal look with coat and converse.
Well, their small family of three looks just perfect, and after much heartbreaks and emotional toils, it seems the tide has turned for Angel--and that too for good!