Entertainment
Angela Simmons Completes Mother-Baby Goals! A Son She Got From Fiance-Turned-Husband
 A person in showbiz enjoys both name and fame, but while they enjoy those aspects, they fail to enjoy privacy in their personal life as being one the leading lights, they are obligated to share their private life with people around them.
Well, social networking sites have been beneficial in this context. It not only allows a celebrity to flaunt their personal life but also helps their followers to seek their life off-screen.
Run's House star Angela Simmons is one of those celebrities who has been flaunting her secluded life through social media. Whether it would be her engagement news or split from fiance, she has been open about her personal life.
Angela Simmons Secretly Married?
The gorgeous Simmons surprised most of us by showing an engagement ring on her Instagram when she was believed to be single. Simmons announced her engagement in April 2016 to Atlanta native businessman boyfriend, Sutton Tennyson via Instagram.
Simmons was keeping her relationship with Tennyson private till they got engaged.
See Also:- It's Official, Jacinta Kuznetsov Age 30 Engaged After Split With Jonathan Scott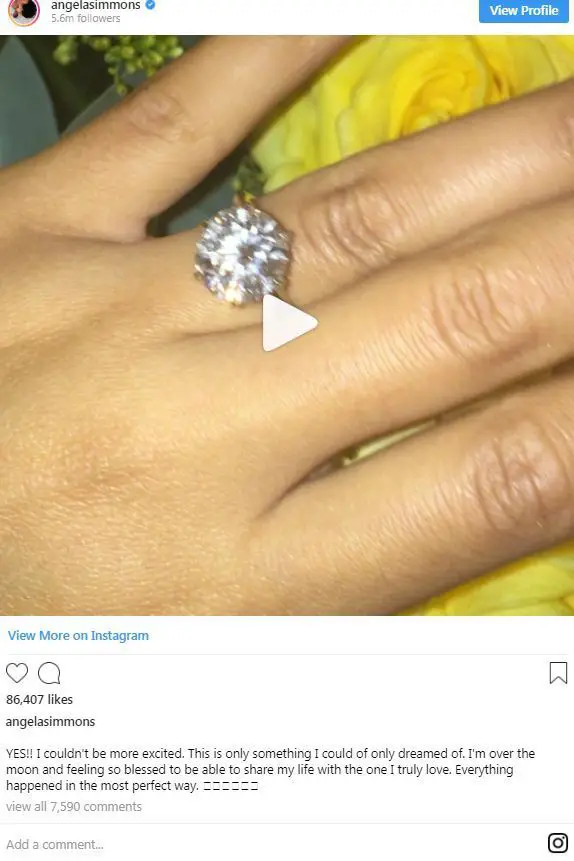 Angela Simmons flaunting her engagement ring (Photo: Angela Simmons' Instagram)
Moreover, Simmons welcomed a baby boy with her ex-fiancé Sutton in September 2016. She shared the very first image of her son Sutton Joseph on Instagram on September 29, 2016, captioning it-
"The best part of life has just begun #Motherhood #ImSoInLove."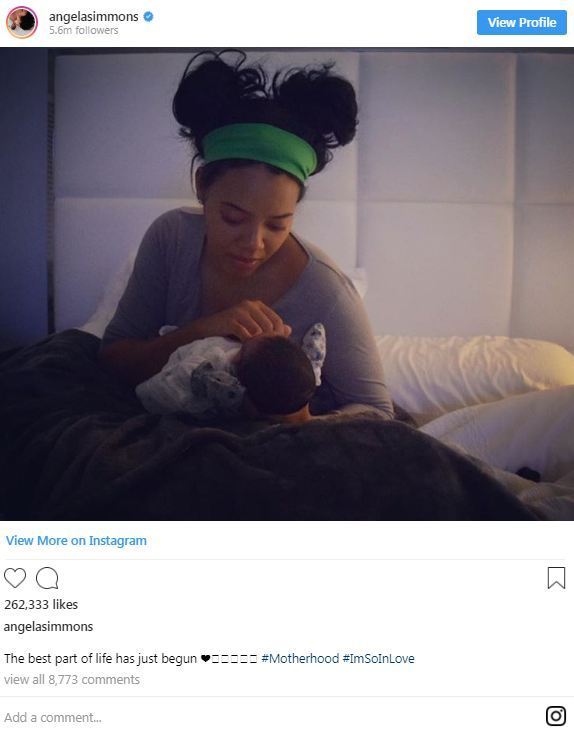 Angela Simmons' with baby boy (Photo: Angela Simmons' Instagram)
While there are no any details of a wedding, the proud parents of Sutton Tennyson are believed to be married secretly after the pictures of them from the baby shower surfaced the social media. Although the image is currently deleted, the caption, however, hinted them to be husband and wife.
You May Also Like:- Tania Raymonde Engaged To Artist Boyfriend 'Soon-To-Be Husband' & Family
Mother-Baby goals!
Motherhood looks so good on the twenty-nine-years-old reality star Angela Simmons, as she flaunts her pictures with her son without any hesitation. If you follow Simmons on her Instagram, she and her cute little son Sutton Joseph might be the cutest mother-son duo around.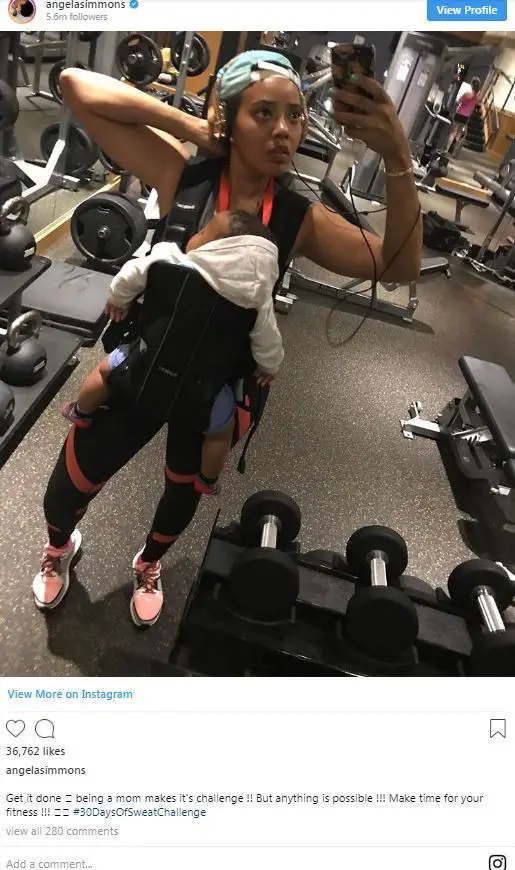 Angela Simmons with her infant baby boy (Photo: Angela Simmons' Instagram) 
Likewise, she has shared her pictures with her son from the park with the caption-
"Life's moments are precious. They won't last forever. But as long as I have you to create the memories ahead with ... Then I have it all ?????????? #my???? #FunDayAtThePark"
Simmons too has shared the image with his son enjoying swimming.
According to Angela Simmons' wiki, she was born on September 18, 1987, as the daughter of Joseph Simmons. Raised with five siblings, Angela Simmons made her first television appearance on TV's Run's House.
Twenty-nine years old Angela is also known for appearing in Bow Wow's music video named "Shorty Like Mine" in the year 2007. She has also worked in her fashion magazine aimed at teen girls as an editor.
More From Liverampup:- 'It's Official' Braison Cyrus & Girlfriend Are Engaged, Getting Married Soon
Split From Fiance Amid Custody Battle; Ex-Fiance Died And New Boyfriend
The fans favorite Growing Up Hip Hop star split from her fiance of a year in 2017. She shouted out loud in December 2017 that she is walking away from what isn't healthy for her and for her baby.
After months of split speculation, she finally affirmed the news that she is no longer with the baby daddy and is walking her path alone as the single mother. She penned a long Instagram caption recalling the bitter moments of her life and hoping 2018 turned to be the great years for her.
Calling him "the best," she claimed that the year 2017 has made her the stronger as she faced the biggest fears. And she is living a life of a single mom. She also wrote:
All of those who are single mothers that are hurting that want to give up .. Don't! Also don't stay somewhere that you aren't valued. And don't allow anyone to treat you less than what you are. It's not easy to face my truth in front of this cold world. 
So, before starting the new year, she closed all her bitter pages of her life and spoke freely about her past. After their split, the formerly engaged couple was battling for the custody of their two-year-old son.
Dive In:- Gianluca Vacchi Age 51 New Girlfriend After Split With Wife, Who Is She?
Tennyson was paying almost $1,250 a month as child support but Angela asked for more and the couple were also spotted in the court in the 30 October 2018. But within four days of their visit to court, the 37-years old Sutton was shot to death outside his Atlanta home on 4 November 2018.
The 31 years old Rev Run's daughter was numb after the tragic death of Sutton and had paid her tribute on Instagram with multiple pictures and an emotional caption.
"Thank you for leaving behind my greatest gift . I'm hurting . I'm numb. Thank you for the out pouring of love everyone . I cant believe I'm even saying Rest In Peace Sutton . I promise to hold SJ down in every way I promise"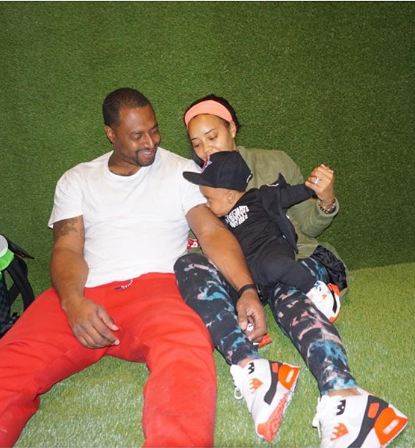 Angela Simons, late ex-fiance Sutton Tennyson and son (Photo: Angela Simons' Instagram)
While it was just a month that Angela's ex-fiance's death news hit the media, she was spotted swirling the romance with the new teenage boyfriend in December 2018.
They were spotted walking hands in hands in Miami mall where they looked perfect while cuddling together.
So, will Angela and her new boyfriend go forth with their dating life? Well, the pair has not revealed yet!