Entertainment
Black-ish Star Anthony Anderson Still Married? Debunking His Gay Speculation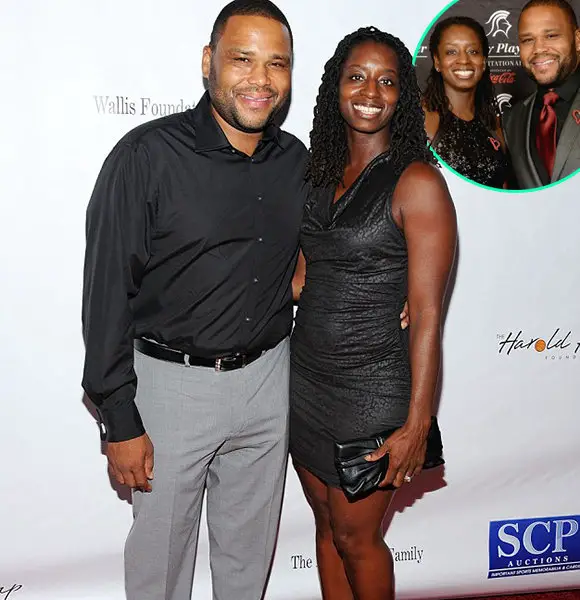 Anthony Anderson is a well-known American actor who starred in the ABC drama 'Black-ish' as the main character.
The Compton native's 20-year marriage was on the verge of going bust when his wife filed for a divorce. And with the actor's trembling married life, many began questioning, 'is Anthony Anderson gay?'
Keep scrolling to learn more about the reasons for his divorce and gay speculation.
Anthony Anderson's Divorce & Gay Speculation
The 'Black-ish' star Anthony Anderson had his world turned dark after news broke out that his wife, Alvina Stewart, had filed for divorce on September 25, 2015.
Citing irreconcilable differences as the reason for the divorce, she even stated that the couple had officially lived separately from April 1, 2014, in her divorce papers. 
Furthermore, the star's wife also asked for spousal support along with joint physical and legal custody of her kids, daughter Kyra then aged 19, and son Nathan was 15.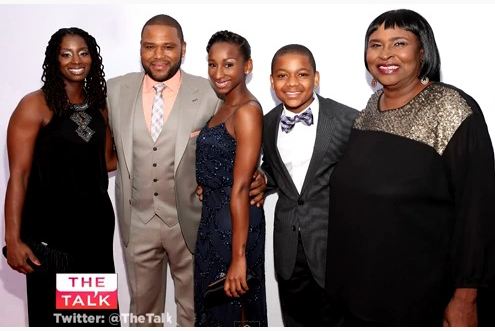 Anthony Anderson with wife Alvina Stewart, mother Doris Hancox, and children. (Photo: theballerlife.com)
The high school sweethearts got married in 1995. The couple quickly became parents as they welcomed their daughter Kyra in 1996, and four years later, the family of three converted to 4 after welcoming their son Nathan. 
Explore: The Love Between Taral Hicks and Her Husband Has Always Been Real!
The couple had been through the thick and thins during their time with Eating America, with Anthony Anderson star crediting his wife for inspiring undergoing a weight loss regime after being diagnosed with Type II diabetes in 2013. 
However, their 20-year-long union seemed on the verge of collapse after the divorce filing. And what's more, Anthony even addressed Alvina as his ex-wife when talking to Elle magazine in 2016. 
However, as the welcome news, the couple decided to give their marriage a second try, and his wife, Albina, agreed to dismiss the divorce claims on January 4, 2017.
The announcement came as a double delight to the star after being nominated for Best Performance by an Actor in a Television Series in a Comedy category at the Golden Globes for his series Black-ish.  
Anthony Anderson's Happy Family
The reconciled couple made their first appearance together at the SAG awards 2017.
Attending the awards on January 21, 2017, Alvina was rooting for her husband Anthony, who had been nominated for Outstanding Performance by a Male Actor in a Comedy Series.
Despite not winning the award (won eventually by William H Macy for shameless), the couple was caught in an intimate moment together. 
Learn More: Tyrin Turner's Kids Take on His Footsteps
Anthony got down to his knees and helped tie his wife's Shoe strap. The moment was caught on camera and drew widespread praise from the internet folks.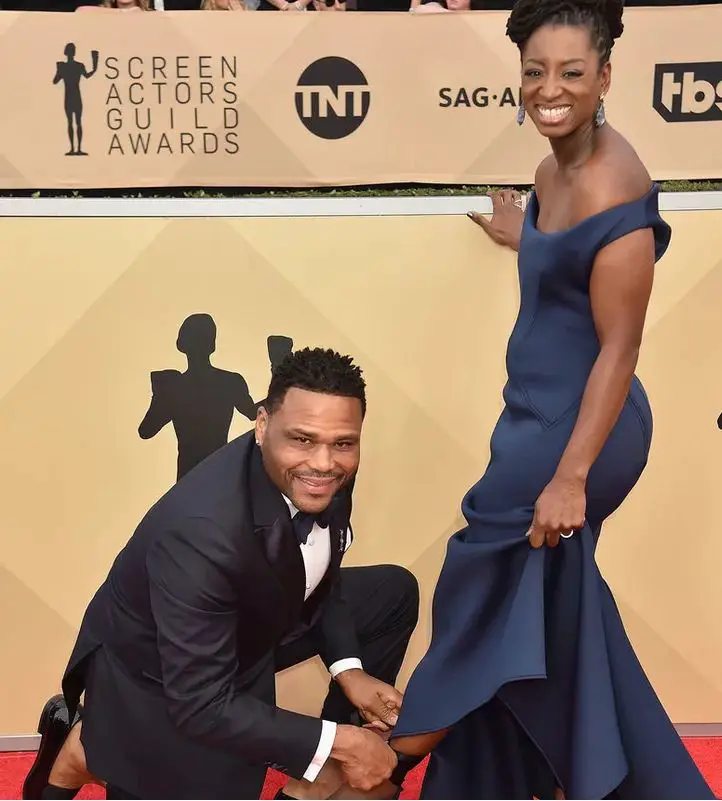 Anthony Anderson with caught tying the shoe strap of their wife Alvina Stewart at SAG 2017 (Photo: essence.com)
Similarly, the gorgeous duo was also together at The Shrine Auditorium for The 23rd Annual Screen Actors Guild Awards on January 29, 2017.
Alvina was with the Kangaroo Jack star to support his show which had been nominated in the category, Outstanding Performance by an Ensemble in a Comedy Series. Despite the show losing out in the awards, the couple put on quite a show. 
With comic timing, apart from being a loving husband, the actor is a brilliant father to his kids and regularly flaunts his time with kids on social media.
The father of two never fails to show affection towards his children, whether commemorating his son's graduation from the 8th grade or his daughter's birthday.
Find Out: Wesley Snipes Talks Highly of His Father-In-Law's Contributions
What's more?
The 'Departed' actor was brought up in tough circumstances as a kid and is thankful to his mother and grandmother for trying to provide him with everything in his childhood. And the actor is notoriously close to his late stepfather, who he believes made him the man he is today. 
Previously on December 15, 2015, the man with an infectious smile teamed up with his family and contributed to spreading the smile in his hometown.
The actor and his family arranged for food to be given to 150 needy families, giving them something to cheer for during the festivities season.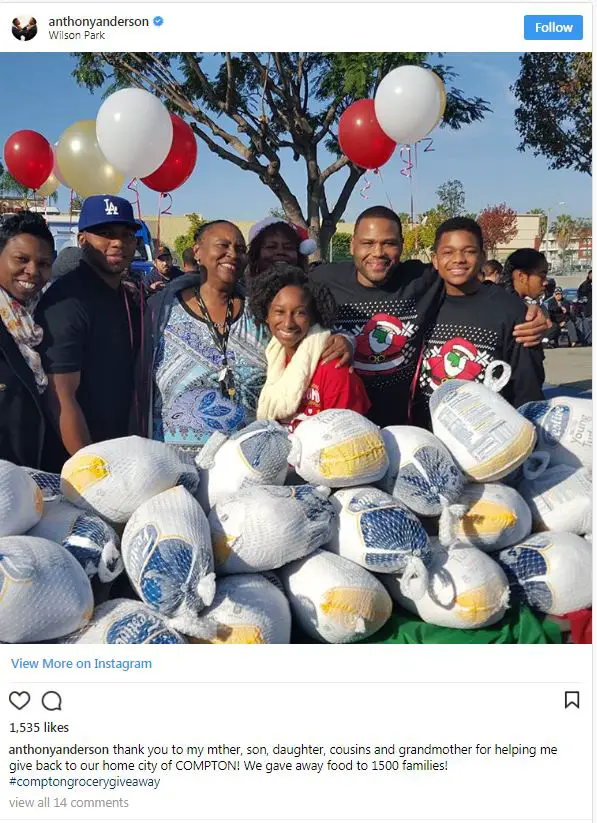 Anthony Anderson and his family giving away food in his hometown of Compton (photo: Anthony Andersen's Instagram)
The actor is reaching newer heights in his career, with his series Black-ish being renewed for the fifth season.
And his gay family life and his reconciliation with his wife could possibly have been the reason for the spur. 
On July 27, 2004, Anderson was accused of assaulting a 25-year-old extra in a trailer on the set of  'Hustle & Flow.'
The Los Angeles Police Department announced on July 20, 2018, that he was being investigated for another sexual assault claim.
However, on September 4, the Los Angeles District Attorney's Office decided not to bring charges against Anderson due to a lack of evidence.
And, on March 25, 2022, Anthony's wife again filed for divorce for the second time.
Stay tuned to get more updates on Anthony Anderso.