Entertainment
Arthur Darvill's Married Life with His Wife of Several Years. More on His Gay Rumors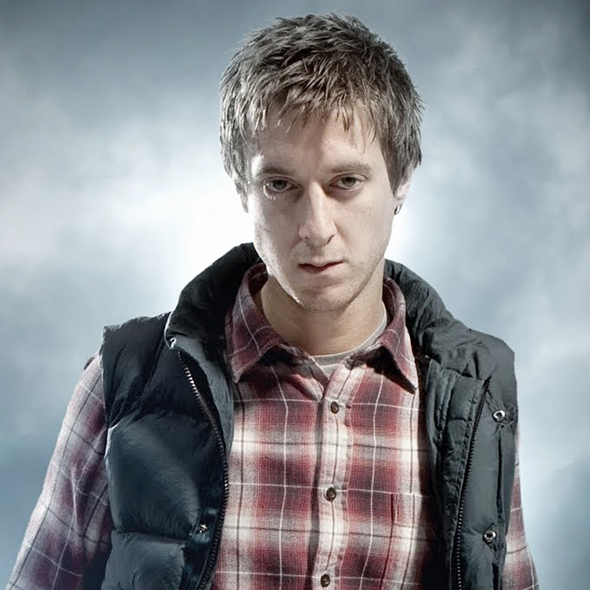 In the show biz filled with glam and glitz, Arthur Darvill is the one who loves keeping his private life away from the media.
Fans of the 40-year-old actor Darvill are left to wonder if he has a wife or still dating due to the actor's lack of information regarding his romantic life.
Keep scrolling to find the answers. 
Who Is Arthur Darvill's Wife?
Yes, Arthur is a married man. But who is his wife? 
Arthur is married to Inès De Clercq, an actress, and recording artist. Although there is little information available, it appears that Arthur and his spouse, Inès, had been together for over a decade.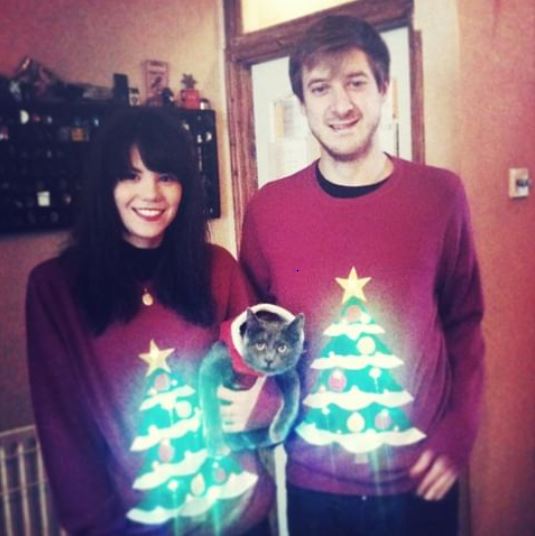 Arthur Darvill and his wife, Inès De Clercq's first picture on Instagram. (Photo: Instagram)
On December 26, 2012, Arthur posted a picture with his wife, Inès, for the first time. However, there aren't many images of them together after that.
However, in 2014, Arthur's wife, Inès De Clercq, tweeted to wish him a happy Valentine's Day. Although they didn't frequently feature one another on social media, they did share images of themselves on special occasions.
After Inès shared the glimpse of their new relationship in April 2014, Arthur tweeted the adorable picture with his wife, and they seemed to be on a date to the Royal Opera House as they posed in front of the board.
Dive In:- Colin Jackson Gay Revelation Came From Partner, Will He Trust Another?
Since their dating life was going strong, the couple soon got married in an intimate wedding ceremony in 2015.
In May 2017, Arthur and his beautiful wife attended the launching program of  The Curtain in Shoreditch in London, England.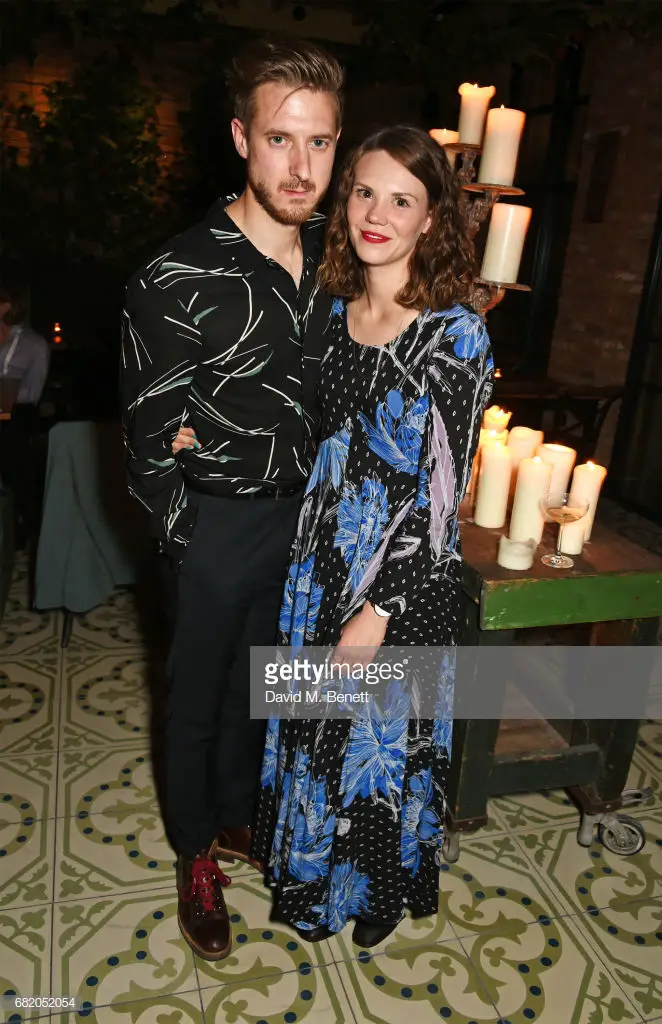 Arthur Darvill and his spouse, Inès De Clercq, attend the launch of The Curtain in May 2017 (Photo: gettyimages.com) 
Though the couple hasn't provided any updates regarding their marriage, there hasn't been any information about divorce. So we can safely assume that they are still going strong.
However, he was in a long relationship before dating Inès.
Arthur Darvill's Girlfriend
In March 2012, Darvill was spotted with his longtime girlfriend, Scottish-Chinese actress Sophie Wu, in Almeria. During their outing, they have seen cuddling and kissing each other passionately.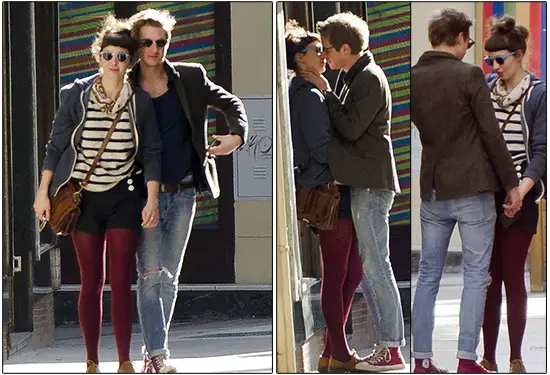 Arthur Darvill was spotted with his girlfriend, Sophie Wu, in March 2012 in the city of Almeria (Photo: dailymail.co.uk)
Also, he lived with his girlfriend, Sophie, in North London. But their cozied dating life could last long as they ended their relationship before 2012. Since 2012, he has been flaunting his love life with actress Inès De Clercq.
Discover:- Why Zell Swag Age 30 Isn't Gay Despite Dating, Having Boyfriend History
Even though Arthur had a girlfriend in the past, he was still questioned about his sexuality. 
Arthur Darvill's Gay Rumors
On the science fiction television program Doctor Who, Amy once believed that Arthur's character Rory Williams was gay because he seemed less interested in women. Something similar happened off-screen. Not only Amy, but he was mistaken for a gay man by many Doctor Who viewers.
Real-life Gay:- Victor Garber & Husband Now; Gay Couple Still In Love Or Struggling?
As a result, several viewers remarked how they thought he was gay.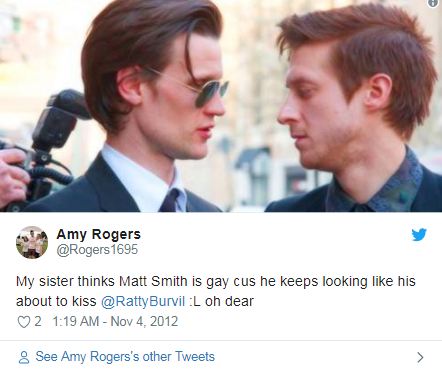 Followers think Arthur is gay in real life (Photo: Amy Rogers' Twitter)
Nevertheless, the rumor seems to be false. To all the people still assuming him to be gay, he is straight by sexuality. He even had a girlfriend and now is married to the love of his life.
Well, with their seven years of married life, there is no news of them having children. Instead, they seem to be still mending their career before settling down with the big family.
However, Arthur has not revealed anything about his net worth. 
Stay tuned to get more updates on Arthur Darvill.