Entertainment
Ashton Sanders, Gay Character Bond Revealed Amid Success Height & Awards
American actor Ashton Sanders got overnight success playing a 16-year-old teenager Chiron in the 2016 Academy Award-winning movie, Moonlight. His character Chiron has made a profound impact in his real life as Ashton has many resemblances to his onscreen persona. 
Further, his dating life has always been a topic of gossip with some even suspecting his sexuality. Know about the bond Ashton shares with his onscreen character along with the details of his personal life.
Resemblance To Gay Character; Dating Life
It may be a strange coincidence that Ashton's famous portrayal of Chiron, a 16-year-old boy struggling with his gay sexuality in Moonlight, talks so much of his own real life.   
Although he has not revealed if he is gay or straight in real life, there are many resemblances between his onscreen character and his life outside the camera.
Read Also:- How Jeff Devlin Is Gay As Married Man With Wife & Family Is Interesting!
For instance, like that of Chiron, Ashton was also bullied as a kid.
Ashton, who had a crack-addicted mother in the movie, also endured the drug addiction problem of his biological mother. However, he never had to go through the addiction as he was rescued by Amazing Grace Conservatory, a welfare program for black kids at the young age of 12.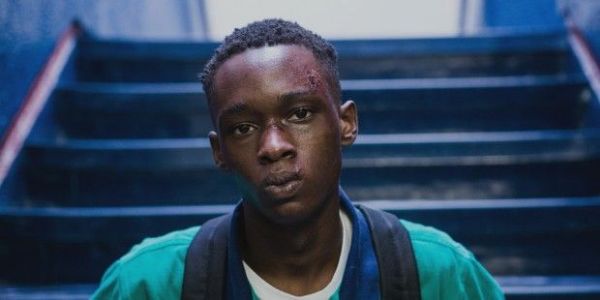 Ashton portrays 16-year-old Chiron in Moonlight (Photo: TheFilmStage.com)
In Moonlight, Ashton's character Chiron starts having more problem with his sexuality once he reaches high school and his feelings for childhood crush-best friend resurfaces.
Chiron further develops a special bond (not sexual) to Cuban drug dealer, Juan (played by Mahershala Ali), who is a fatherly figure to him. Mahershala, who has a recorded net worth of $8 Million, is married to wife, Amatus Sami-Karim.
However, unlike the first Muslim actor to win an Oscar, Ashton has never been linked to dating and has never mentioned about having a girlfriend or a wife. Further, the exact amount of his net worth is also not disclosed, however, as Ashton has played in some successful movies in the past years; he has possibly garnered a seven-figure net worth.
Moreover, Ashton revealed in a 2017 interview with Teen Vogue that not everyone was free to surpass the boundary restricted by the society; possibly hinting that some people were still hiding in the closet.
Could Ashton be one of those guys struggling to make their sexuality public? His absent dating life hints towards the direction, but the truth is yet to be known.
See Also:- Packy Lee, 35, Keeping Married Life & Career Afloat, Secret To Happy Family Revealed
And even though, Ashton's kiss to his co-star Jharrel Jerome got nominated in the MTV Awards, no romantic link has been established between the co-actors until now.
Career Full Of Awards
Ashton, who played one of the lead roles in the Oscar-award winning movie Moonlight, was born in Inglewood, Los Angeles. He was raised by his father, who worked as a fashion designer, whereas his mother was a junkie who was mostly estranged from her son. 
Ashton, who stands at the height of 6' (1.83 m), describes his father as his manager and is close to him. Moreover, his dad was the one who enrolled him in acting school which shaped Ashton's career as an actor.
Ashton is now enjoying a successful acting career and has performed in several movies including The Retrieval, Straight Outta Compton, The Equalizer 2, and is set to be in an upcoming film Captive State.
From his high-end career, he colored his career full of awards comprising Gotham Special Jury Award for Ensemble Performance (2016), Independent Spirit Robert Altman Award (2017) and MTV Movie Award for Best Kiss (2017).