Entertainment
Bebe Rexha Loathes Ex-boyfriend In Social Media And Reveals If She Is Dating Or Not
Bebe Rexha Loathes Ex-boyfriend In Social Media And Reveals If She Is Dating Or NotSharing a similar story is an American songwriter and singer Bebe Rexha who loathes her ex-boyfriend through social media platforms. But has she poured out all the bitterness residing in her heart and is she thinking of jumping into the dating pool again? Did she have a Valentine in 2017?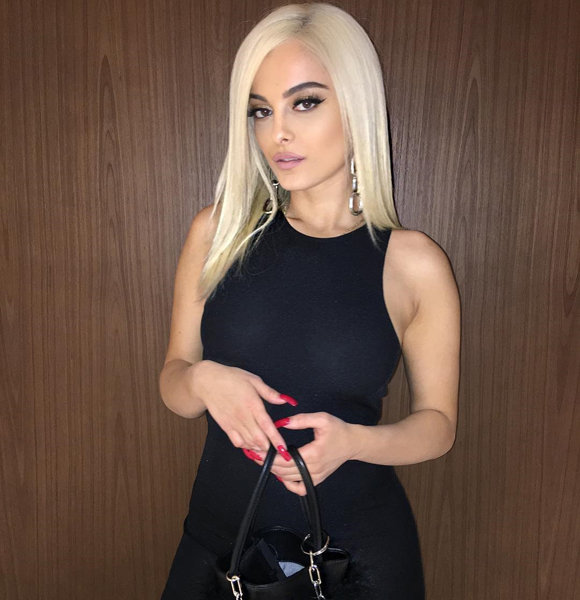 Quick Information
Dating/Affair

No

Lesbian

Bipolar

Body Measurements

37-28-38 in

Eye Color

Hazel

Hair Color

Brunette

Hair

Long

Feet (Shoe) Size

6 (US)

Weight

63 kg or 139 pounds

Height/ How Tall? 5 ft 5 in or 165 cm
High School

Tottenville High School

Career

2010–present

Nominees

Best New Artist (2019)

Net Worth

$4 Million (Estimated)

Date of Birth Aug 30, 1989
Divorce/Split

Not Yet

Relationship Status

Single

Children/Kids

Not Yet

Brother/s

Florent Rexha

Mother

Bukurije Rexha

Father

Flamur Rexha

Ethnicity/Race

Albanian

Zodiac Sign

Virgo

Birth Name

Bleta "Bebe" Rexha

Profession

Singer & Songwriter

Nationality

American
Dealing with a break up is the hardest part of a relationship as it not only shatters your heart into pieces but also takes control over your thinking as well.
However, life goes on and like it or not; you have to deal with it. But sometimes the bitterness is expressed through social media platforms.
Sharing a similar story is American songwriter-singer Bebe Rexha, who loathes her ex-boyfriend. But, did the breakup changed her perception of men and made her more attracted to women?
 Let's find out!
Bebe Rexha Loathes Ex-Boyfriend In Social Media!
Bebe Rexha's bitter feelings for her ex-boyfriend is evident in the tweet on 11 February 2017, where she has done a poll on what kind of person is her ex-boyfriend? And the options to vote reflects her emotions very well and conveys a mildly insulting message regarding the state of her heart.
"My ex boy friend is a:"
Another tweet followed Bebe's poll the same day, which was about her Valentine for the year 2017. Valentine is all about celebrating love, and she shared that all her fans, "Rexhars" were her Valentines in 2017.
"I choose to not have one valentine this year because all the Rexhars are my Valentine this year."
Post break up, she revealed her dating status and shared if she was back in the dating pool or not through Twitter on 13 April 2017. 
"I'm single and not ready to mingle."
Bebe was in a relationship with a boyfriend named Alex with whom she broke up in 2015. During an interview in February 2017, she shared that her ex-boyfriend blocked her in the social media.
"I'm thinking about him right now, but he blocked me recently. I went to go look at his Instagram. "I'm not saying that I'm sitting on my phone all day like, 'Oh let me look at this guy who broke my heart'. Once every four months, just to see if he got a new girl or something."
Bebe turned her heartbreak into lyrics of her album, which lead her to the verge of depression. She shared,
"I have an album coming out called 'All Your Fault'. When I got my heart broken by my ex I was bitter so then I wrote the first part of this album. It's really moody, dark, rhythmic, urban. It was interesting because I got my heart broken and at the time I had a music manager and my best friend was my assistant. At the same time my ex broke up with me, my manager came to my house one day and was 'I don't want to manage you anymore' and my best friend decided to go work for my manager.
Moreover, she added,
"I was like in LA crying. Thank god, my mother flew up from New York city. She was like, 'You need to have somebody watch you because you are too depressed right now'. But I went to the studio and this first part was like bam, bam, bam, was like six songs in a row, we did it. And then the second part is completely like a change, stronger."
Bebe has now recovered from her past tragedy and moved on with her life. Further, she was also linked to DJ Martin Garrix in 2016; however, the dating rumors later turned out to be false.
Disgusted By Ex-Boyfriend:- Kaya Jones Married With Husband? Or Ex-Boyfriend Trauma Disgusts Dating Idea?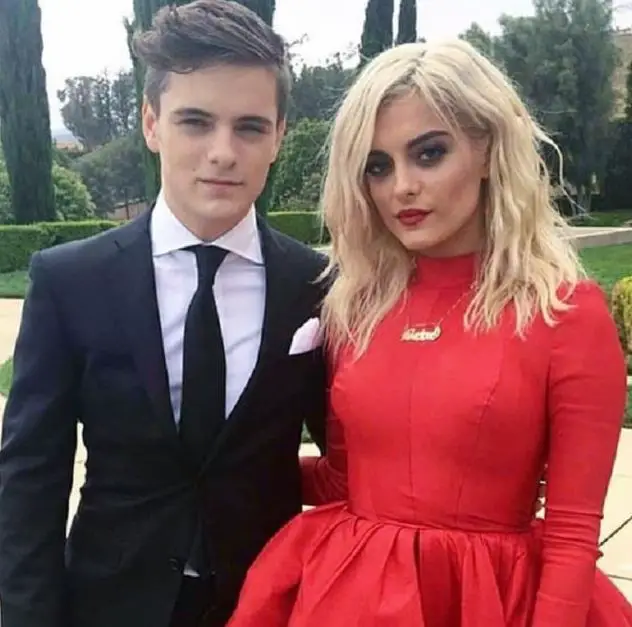 Bebe Rexha with Martin Garrix in 2017 (Photo: Answersafrica.com)
The talented singer was also looking for a boyfriend back in 2017 but hasn't revealed if she found a loyal one.
Comes Out As Gay?
Although Bebe has had her fair share of boyfriends in the past, she is a straight woman.
Apple CEO Coming Out Story:- Tim Cook Inspiring Coming Out Story, Being Gay & Partner To Married Status!
During an interview in 2019, she talked about kissing women and even wondered if gay women ever dated men. Bebe also confessed that she was done with both men & women and was looking for someone different.
Pregnancy Rumors
After Bebe was spotted wearing a loose-fitting cloth earlier in 2019, reports started surfacing that the singer is pregnant with a child. Bebe let the gossips spread for a while but later cleared the claims revealing she was "chubby" and not pregnant.
Previously, Bebe had talked about her weight issues accusing designers of not hiring her because of her large size.
Suffers Depression; Bipolar
While Bebe's pregnancy rumors turned out to be fake, the same can't be said about her mental condition.
In early April 2019, the songwriter came out with the shocking news of her depression and anxiety. She credited her mental state to the evil side of the music business. She even blamed her record label stating that they held her hostage.
Later, Bebe came out with more updates on her health. She revealed of being bipolar but expressed no shame in her condition. She also talked about her mood swings and anxiety claiming that she would no more run away from the issue.
Bebe Rexha Bio: Net Worth, Tours, And More
Bebe Rexha was born as Bleta Rexha in New York City, New York. Speaking of her parents, Bebe's mother is from Gostivar and father from Debar. Her ethnicity is Albanian.
Reportedly, her father didn't want Bebe to pursue a career in music. But with her mother's support, she has now achieved much which most people only dream of.
Bebe is an American singer, songwriter and record producer. She debuted in the year 2015 with "EP I Don't Wanna Grow Up" released by Warner Bros Records. Bebe's single Me, Myself & I with G-Easy reached top 10 in the US, Canada, Denmark, Sweden, Germany, New Zealand, and the UK.
She has featured in singles including "Hey Mama," "That's How You Know," and "Take Me Home." With her hard work, passion, and dedication towards the craft, she has accumulated a net worth of $ 4 Million.
Bebe's success in the industry is evident as she has written lyrics for some big name in the music industry including Rihanna and Eminem.
Discover:- Get All The Details Of Aesop Rock From Net Worth, Tours To Personal Life
Bebe has an upcoming tour lined up in 2019 during which she will perform in different locations including Florida, Alabama, San Diego, and San Fransisco from May to August.
In September 2019, she is set up for a tour in Rio de Janeiro, where she is scheduled to have a few shows.