Entertainment
Bob Harte From The Last Alaskans Dead After Losing Battle With Cancer! A Glance at His Journey
Bob Harte From The Last Alaskans Dead After Losing Battle With Cancer! A Glance at His Journey. Cancer is hands down one of the deadliest diseases. Some people are successful enough to win the battle over Cancer, while some lose their life being its victim. The star of the reality show, The Last Alaskans, Bob Harte lost his life while battling against Cancer. He had emerged as a winner in other battles of life, but it happened to be his last fight.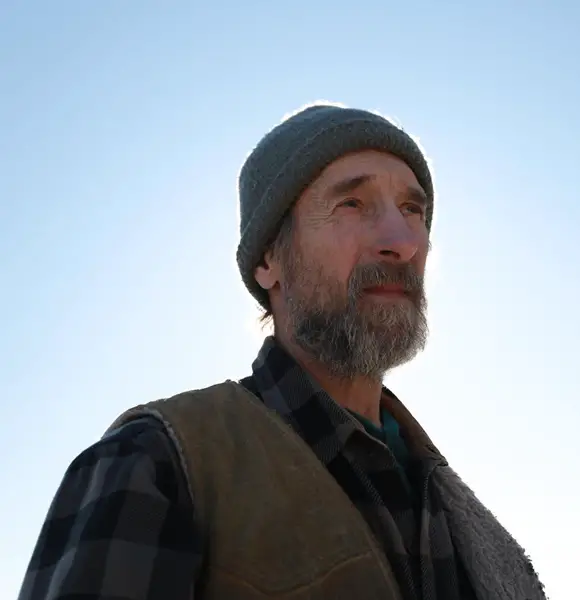 Quick Information
Date of Birth 1951-01-23 (Died:2017-07-22)
Nationality

American

Profession

TV Personality

Ethnicity/Race

White

Father

Vernon Harte

Mother

Eleanor Harte

Brother/s

3 Brothers

Daughter/s

Talicia Harte

Relationship Status

Single

Divorce/Split

Yes (Once)

Ex-Wife

Nancy

Gay

No

Net Worth

Not Disclosed

Education

College Dropout

Height/ How Tall? N/A
Weight

N/A
Cancer is hands down one of the deadliest diseases that exist. Some people are lucky enough to win the battle over Cancer, while some lose their life being its victim.
The star of the reality show, The Last Alaskans, Bob Harte lost his life while battling against Cancer. He had emerged as a winner in other battles of life, but the cancer battle happened to be his last fight.
Though he passed away, he still remains physically in the videotapes in which he left the unsaid stories of his life. And here, The Last Alaskans team has released Bob's adventure, near-death experiences, loss, and a whole lot of love.
Bob Harte's Last Battle Was with Cancer!
Bob Harte was found dead while sleeping in Fairbanks, Alaska on Saturday on July 22, 2017. The Last Alaskans team shared the sad news of Bob Harte's demise through their Facebook page and Twitter handles on 26 July 2017.
See Also:- Why Did Alexandra Krosney Exit Last Man Standing? Was It Because Of Her Boyfriend?
It is with a heavy heart that we announce Bob Harte has passed away. Our thoughts are with his family and friends at this time. pic.twitter.com/0dinsf6Jzn — The Last Alaskans (@LastAlaskans) July 26, 2017
Bob, who died at the age of 66, had to leave his remote home in Alaska to receive medication. Despite leaving Alaska with a heavy heart, he talked about his plan of visiting different places including Death Valley, Las Vegas along with his desire of tasting variety of food.
Caption: Late Bob Harte bids goodbye to Alaska with a heavy heart! (Video Published on May 18, 2016)
Bob is survived by his ex-wife, Nancy, daughter Talicia, a foster son, Steve and a stepson, Traver. Bob's family wants to establish a trust fund for Bob's disabled daughter, Talicia.
Don't Miss:- Tamara Tunie Bio Talks; Husband Rift Caused By Three Missing Things
They even requested people to bring monetary gifts instead of flowers and cards, to Bob Harte Memorial at Fairbanks, Alaska as the financial security of Talicia would comfort Bob's soul more than flowers. The memorial service was held on July 29, 2017, at Old Chena Indian Village.
While Bob was undergoing treatment, he was responding to the medication and had begun recovering, following which he even returned to the show in early 2017. His return to Alaska gave hope to his fans, only to shatter it later.
Caption: Bob heads to his home in Alaska and hopes to trap north again. (Video Published on April 5, 2017)
Before cancer, Bob had survived dangerous accidents including wrecking the motorcycle, plane crash and shooting himself accidentally. Further, he had fallen off his cabin wall, crashed another plane, a brain surgery, and wildlife attacks during his four decades long isolated life in the bush.
A Glance into Bob Harte's Journey Along With His Wiki Details:
Late Bob Harte was born on January 23, 1951, in Jersey City, New Jersey to his parents Vernon and Eleanor.
During his childhood he used to play baseball, go hunting, fishing, trapping and doing mischievous thing along with his three brothers. Bob's grandfather taught him construction skill and traits to think independently.
See Also:- Phillip Phillips & Wife Look Back On Wedding Day! Being Married Impact On American Idol's Life
Bob was a twenty-one-year-old college student when he became intrigued with the thought of experiencing things himself after reading about the Alaskan lifestyle. He went to Southeast Alaska to spend his first few winters near Wrangell; then he traveled to the north of the Interior.
Bob heard about an abandoned trapline in the Brooks Range, and it happens to be the place where he spent more than four decades of his life from early fall till spring.
His favorite spot was the "Throne" overviewing the river near his cabin, where he used to sip on his coffee while marveling the nature. He was the only human around the miles.
Additionally, he used to meet his needs by working as a carpenter in Fairbanks for Binkley family. Further, he wanted people to know that his best friend and guide was the Holy Spirit, providing him the companionship and protection during several years of the trapline.
You May Also Like:- Kelly Nash Of MLB Wedding Bliss At Age 27? Hottest Reporter's Personal Details
Bob loved his family; especially his daughter, Talicia. He became a grandfather of Talicia's eight-month-old daughter, Carmella.
His dream was to finish constructing home for her daughter and granddaughter so that they could live life comfortably. Sadly, many dreams were left unfulfilled with his demise!
Moreover, Bob participated in the celebration of his own life on July 21, 2017, where he sat around the fire, drank beer and shared stories of his own life. Unfortunately, this was his last celebration!
With all his hard work, struggles and win over steep inroads that came forth in his journey Bob must have earned a decent net worth, which remains isolated from the media.
The Last Alaskan Bob
With the tragic death of The Last Alaskan's Bob, the team is here with the series based on the life of Bob. Before he took his last breath, the team had successfully captured the stories of the Bob lurking from his experiences from his childhood to his deathbed. 
The web series after the life of Bob Harte is directed by Thomas Tapp, who is a close friend of Bob and his family. Thomas has collaborated with the Nancy and Talicia Harte in making the series.
Don't Miss:- Tej Lalvani Net Worth Justifies Lavish Wedding With Wife; From Aisle To Business Boom
The series depicts Bob's childhood experiences in Jersey City, New Jersey to the rugged Alaskan Frontier. And on 4 August 2018, the production team of Last Alaskan Bob informed through their facebook that they are very close to releasing the Episode 1 which is titled Dreaming of Alaska- From Jersey City to the Yukon.
In this first episode, Bob shares his voyage into the Alaskan wild. In anticipation of this scene, the team had experienced long hours asBob had captured his stories so his story could reach to the audience.
"In preparation for this episode, we have been going through countless hours of Bob's, never before seen, personal 8mm video tapes-plus piles of old photographs. We are confident you will enjoy this footage. When finished, episode 1 will air at the website www.realalaska.vhx.tv by the end of August."
Well, they are putting their heart to fulfill Bob's dream of getting the videos to his fans. According to the team,  his stories are a gold mine of adventure, near-death experiences, loss, and a whole lot of love.