Entertainment
Lucien Laviscount Gay Or Has A Girlfriend? More About His Dating History & Relationship Status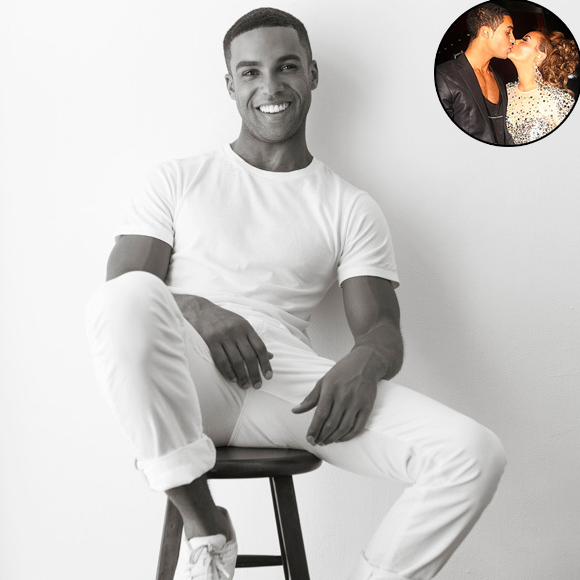 People are very much interested in the personal life of celebrities. Likewise, for a heartthrob like Lucien Laviscount, every move of his life is followed with a lot of interest. 
However, being famous comes with a price. For Lucien, it was his gay rumors. 
Keep scrolling to know how he got involved in rumors. 
Is Lucien Laviscount Gay?
If you are a die-hard fan of Lucien, you can be assured that he is not gay. However, he got involved in those rumors after supporting the LGBT+ community. He even had a dispute with a person when he called him gay.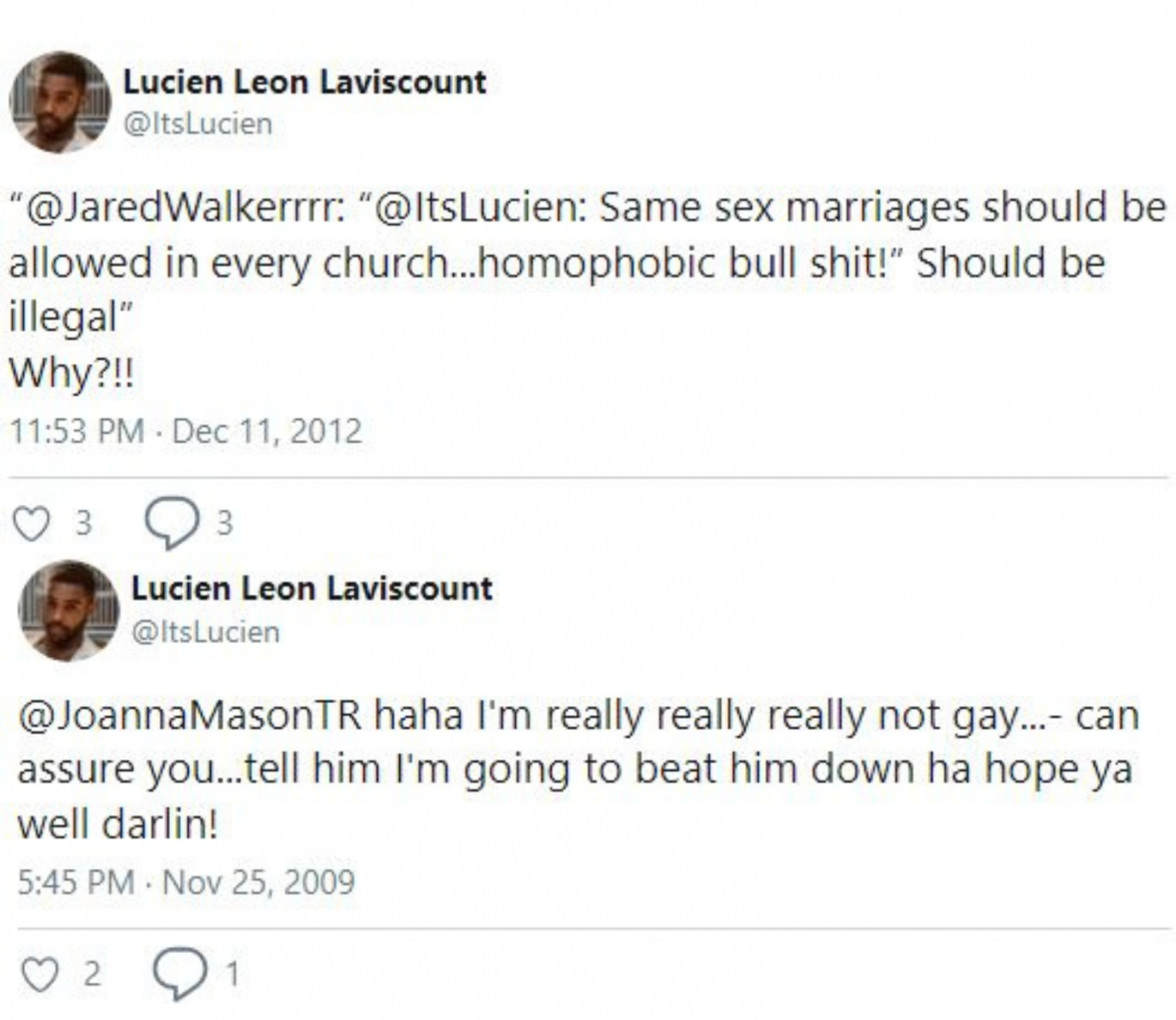 Lucien's tweet related to his rumors. (Source: Lucien Laviscount's Twitter)
However, the rumors of him being gay spread like fire when a Twitter account tweeted about him being in a gay magazine. But there is a lot of evidence that proves that he is not gay. And one of the solid proofs is his dating history. 
Lucien Laviscount's Dating History
Lucien has dated a lot of women. Till now, he has been associated with many names in the industry. He is even called a womanizer by a lot of people. In an interview, when asked if he's a bit of a womanizer, he replied to digital spy that,
"So surprised. I'm a bit of a dork, as you probably found out. I've got two brothers. I'm the middle child - middle child syndrome and all that, I get bullied. So when people say, 'You're a womanizer'... I've got a big brother and a little brother that pull a hell of a lot of girls. I'm in between, and I'm trying to do what I'm doing. So I don't know. It's crazy when I think about things like that because my brothers just take the p*ss out of me."
He has a very long list of girlfriends. He was in a relationship with Brooke Vincent (2013), Sophie Reade(2010) and Dominique Jackson(2009).He also had many romantic encounters with several other names like Chelsee Healy, Chloe Green, Amy Childs and Kerry Katona. Here is a picture of him with a co-actor, Chelsee Healy, from "Waterloo Road," where they both are seen displaying the public affection for each other.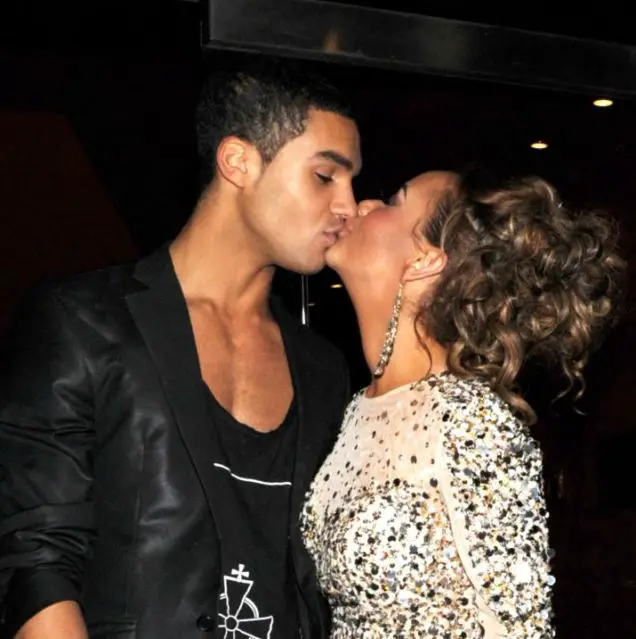 Lucien and his co-star Chelsee Healy kisses in front of the camera on Wednesday 30 Nov 2011. (Photo Credits: Dailymail)
His other relationship- a triangular relationship with Amy Childs and Kerry Ka- was equally a huge gossip. He along with Amy and Kerry has one thing in common. They all were participants in the show "The Celebrity Big Brother" (2011). They all met each other in The Big Brother House. In the show, it could be seen that one moment he is flirting with Amy and the next moment, he's flirting with Kerry. 
After he came out of the show, he was asked what was his nature of the relationship with Amy but not only him, but both of them denied that they would become romantically involved. Similarly when requested in the digital spy interview about his feeling for Kerry that whether he fancied her, he answered that,
"She's Kerry Katona! She's gorgeous, and I got to find out a hell of a lot about her. And I liked what I found out."
Lucien has been seen with many girls, but he never seems to settle down. 
Lucien was pictured getting intimate with Jesy Nelson in 2021. Leigh-Anne Pinnock, Jesy's ex-band member, was shocked by the news, as Leigh and Lucien had previously dated.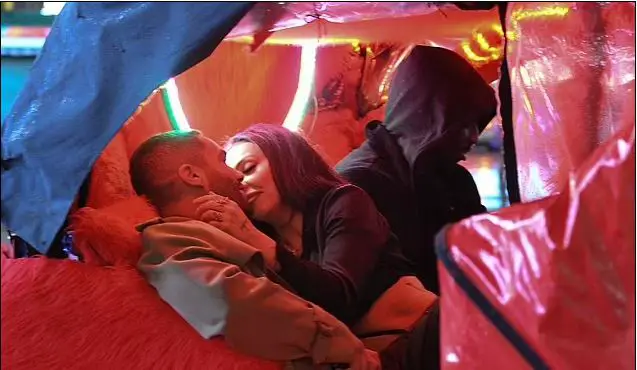 Lucien and Jesy were flirting with each other. (Source: Dailymail)
However, according to the story, they were merely flirting with each other and did not have a girlfriend-boyfriend situation.
Lucien appears to be single at the moment, as he has not been seen with any women. However, in 2021, he was last spotted holding hands with Hannah John-Kamen.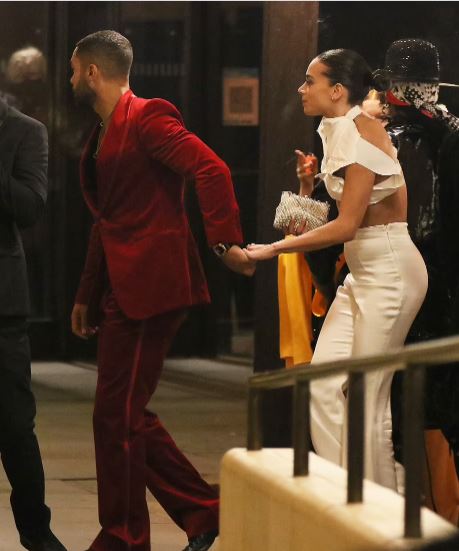 Lucien with Hannah in British Fashion Awards. (Source: Dailymail)
Lucien was spotted exiting the British Fashion Awards with his rumored girlfriend, Hannah. They appeared to be comfortable with one other.
Learn About: Robb Wells's Relationship with Jeanna Harrison! Are They Dating?
However, they both have not confirmed their relationship yet. There is a possibility that they are dating in secret as Lucien has not been seen with anyone since their encounter. We hope we will get a clear view of their relationship.
All we can say is that, hopefully, Lucien can find his perfect girlfriend to settle down with. 
Stay tuned to get more updates on Lucien Laviscount.