Entertainment
A Brief Sketch Of Lucien Laviscount's Life Girlfriend Dating History And Gay Support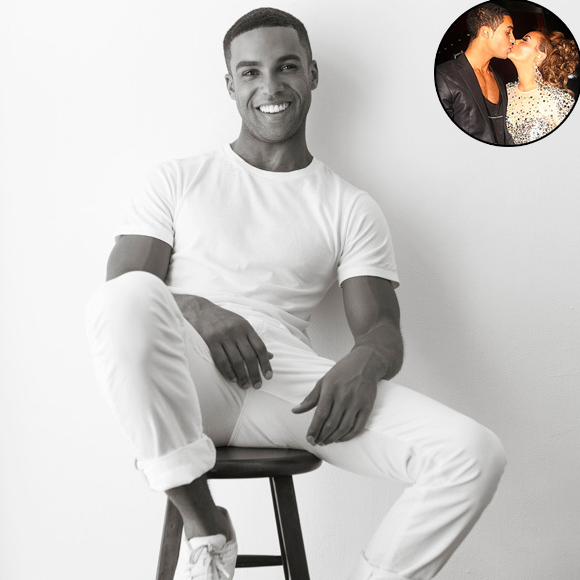 British actor Lucien Laviscount, now twenty-five is the heartthrob of many. Since he is a celebrity, each and every incident of his life is followed with a lot of interest. The public always wants to know about their idol's life personally, be it their past dating history or present relationship. Laviscount is no exception to it. Let us dig some more to know about this actor.
Lucien Supports Gay People:
If any of you ladies are sad wondering if Lucien is gay, there is a happy news for you all that he is not a gay! He has proved this in his twitter.
@JoannaMasonTR haha I'm really really really not gay...- can assure you...tell him I'm going to beat him down ha hope ya well darlin! — Lucien Leon Laviscou (@ItsLucien) November 25, 2009
Not only this, but he has also spoken supporting gay marriages.
Dating history and Present Status
Ladies here is another happy news for you. He's currently single and ready to mingle. So, who knows? You might be his next girlfriend. The next girl whom he might be dating could be you. For now, putting this thought aside let us know about his past relationship.
Till now he has been associated with many names from the industry. And in an interview when asked if he's a bit of a womanizer, he replied to digital spy that,
"So surprised. I'm a bit of a dork, as you probably found out. I've got two brothers. I'm the middle child - middle child syndrome and all that, I get bullied. So when people say, 'You're a womanizer'... I've got a big brother and a little brother that pull a hell of a lot of girls. I'm in between, and I'm trying to do what I'm doing. So I don't know. It's crazy when I think about things like that because my brothers just take the p*ss out of me."
He was in a relationship with Brooke Vincent (2013), Sophie Reade(2010) and Dominique Jackson(2009).He also had many romantic encounters with several other names like Chelsee Healy, Chloe Green, Amy Childs and Kerry Katona. Here is a picture of him with a co-actor Chelsee Healy from "Waterloo Road" where they both are seen displaying the public affection for each other.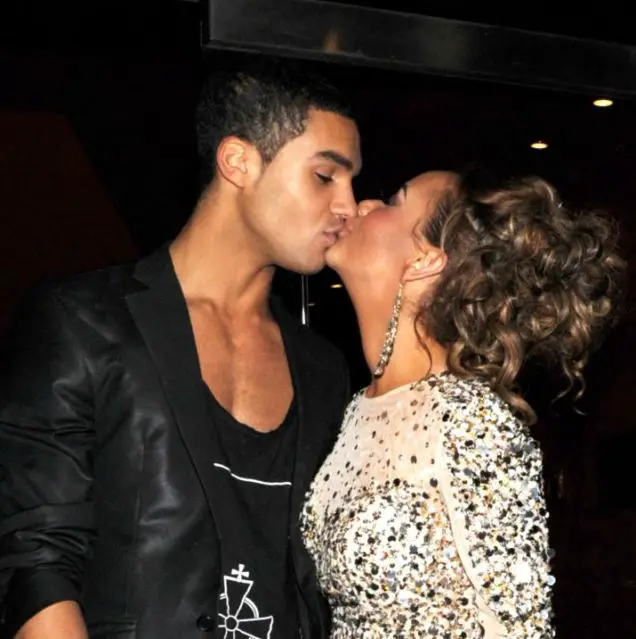 Caption: Lucien and his co-star Chelsee Healy kisses in front of the camera on Wednesday 30 Nov 2011.
Photo Credits: metro.co.uk
His another relationship- a triangular relationship with Amy Childs and Kerry Katona which was equally a huge gossip. He along with Amy and Kerry has one thing in common. They all were participants in the show "The Celebrity Big Brother"(2011). They all met each other in The Big Brother House. In the show, it could be seen that one moment he is flirting with Amy and the next moment he's flirting with Kerry. 
After he came out of the show, he was asked what was his nature of the relationship with Amy but not only him, but both of them denied that they would become romantically involved. Similarly when requested in the digital spy interview about his feeling for Kerry that whether he fancied her, he answered that,
"She's Kerry Katona! She's gorgeous, and I got to find out a hell of a lot about her. And I liked what I found out."
All we can say is the actor couldn't make up his mind about the women in the show, but hopefully, he does make up his mind in real life very soon!