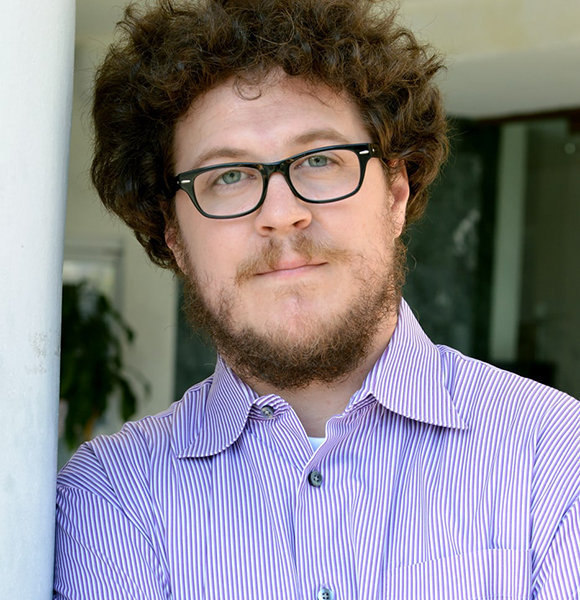 American actor Cameron Britton is famously known for his role as Ed Kemper in the Netflix drama television series Mindhunter, the series inspired by the real-life serial killer Ed Kemper.
Cameron perfectly portrayed a giant ruthless killer in the series, but in real life, he is entirely different than his character on the screen. Instead, he is a family man with a beautiful wife and kid who knows how to spend quality time very well. 
So, if you are also one of his fans and are curious to get further acquainted with his personal life, follow us in the article below!
Cameron Britton's Married Life
Cameron portrayed a married man in various projects. He played the role of a married man in the American Drama series, Stitchers. Interestingly he even talked about it in a Twitter post on 6 June 2017, writing that his character is plotting ways to control his mother-in-law's voice. 
In real life, Cameron - age 36 - doesn't have an active dating life nor a girlfriend as he is barred from doing so. And, he doesn't need to do so as he has a lovely wife.
See Also: Glenn Robbins' Furtive Wife Revealed! Unheard Married Life Of Aussie Comedian
Cameron's wife is a beautiful brunette whom the actor likes calling an 'angel with tattoos.'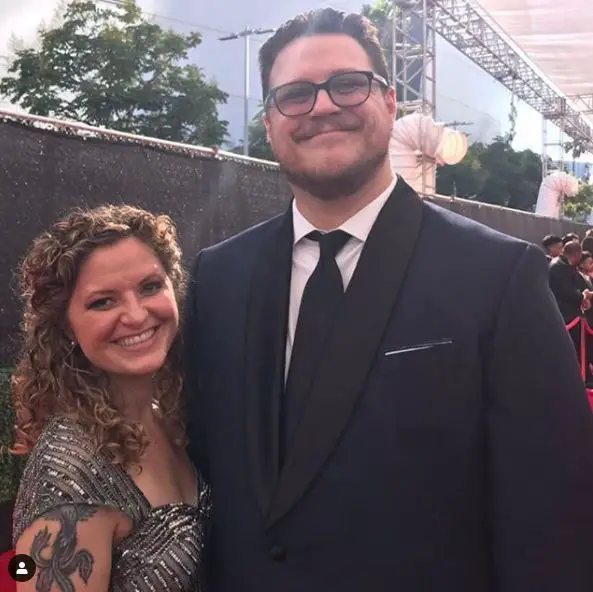 Cameron Britton and his wife at the Emmy Awards in September 2018 (Photo: Instagram)
During an interview in 2018, Cameron discussed the beginning of his relationship with his wife. The actor revealed that he first met his wife while working as a teacher at a pre-school. His then-future partner was the one to ask him out and the pair dated nearly two to three weeks before breaking up.
Cameron eventually started dating an actress girlfriend but couldn't make it a long-term romance. However, he ultimately got back together with his former girlfriend, who is now his wife and the pair have been together ever since.
Cameron and his wife have been going strong and are blessed with a beautiful daughter.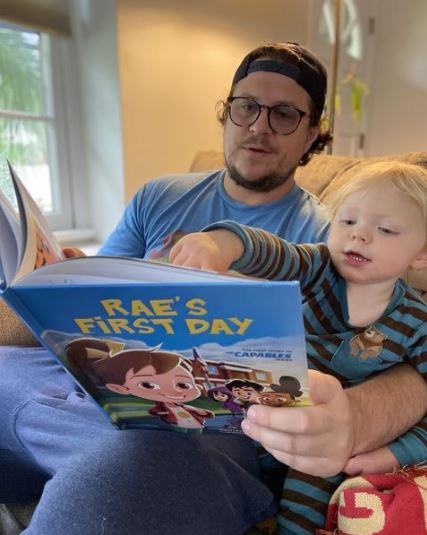 Cameron Britton was reading a children's book to his daughter. (Photo: Instagram)
Cameron, who stands at the height of 1.9 meters (6 ft 5 inches), is an entirely different figure in real life than in his role in the Mindhunter.
He is a family man who spends quality time with his family and shares posts related to them on his social media accounts. On 22 October 2016, Cameron uploaded a group picture revealing his sister's pregnancy. The comment even said that he was never so happy regarding a woman's pregnancy. 
Don't Miss: Kenya Barris, 'Black-ish' Creator Signs $100 Million Netflix Deal
Later, on 5 December 2016, when his sister delivered a nephew for him, Cameron Instagrammed an adorable picture with the newly born and flaunted their relationship. He expressed his happiness through the caption writing that he already is in love with the young one. 
I'm an uncle, yes! #hellyes#lovehimalready #bestparentsever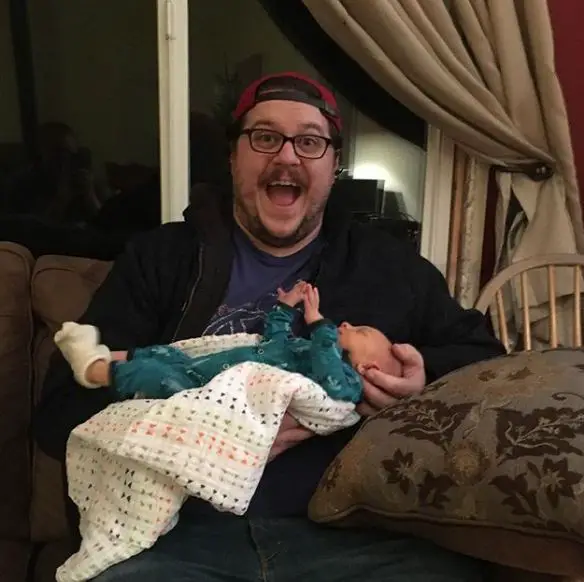 Cameron Britton is happy to become an uncle in 2016 (Photo: Instagram)
Likewise, he updates his fan on the happenings in his life and career.
Cameron Britton's Career
Cameron is often open about his life to his fans and always updates them about his career.
On 15 August 2017, Cameron tweeted to let his fans know that he and his dad was having a conversation about his series Stitchers.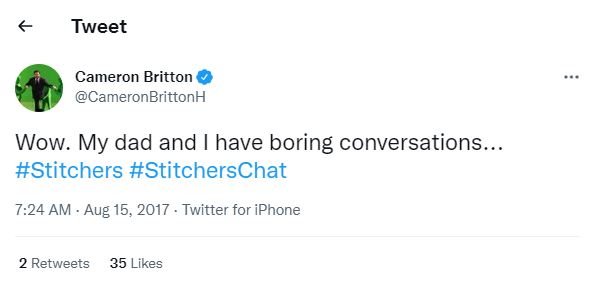 Cameron talks with his father about his series Stitchers. (Photo: Twitter)
Cameron, whose weight is around 275lbs (124.74kg), even lets his fan know about his projects and shares his experience with them. Through an Instagram post uploaded in March 2018, Cameron revealed his appearance on HBO's new show Barry and said it was fun working for the show.
He also admitted that comedy was not an easy job but whatever they did made him proud. With his determination, Cameron has been able to achieve the height of success in the entertainment world.
You May Also Like: Movies & Series New on Netflix You Can't Miss | Release Dates
He earned himself an Emmy nomination for the "Outstanding Guest Actor in a Drama Series" role as Edmund Kemper in Midhunter. However, he lost the title to his fellow competitor Ron Cephas Jones for his role in This Is Us.
He played the part of Hazel, an assassin with time-traveling abilities tasked with stopping the protagonists from saving the world, in Netflix's 2019 series, The Umbrella Academy. Cameron's performance, along with the show, received worldwide praises and is set to be rebooted for a second season.
We will see him more with his amazing performances in the coming days. He is currently busy filming his upcoming projects. 
Stay tuned to get more updates on Cameron Britton.