Entertainment
Catherine Rampell Age, Who Is Husband? The Washington Post Journalist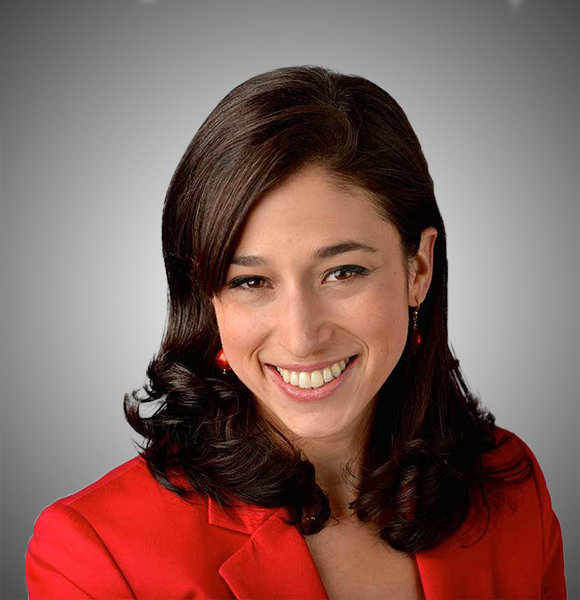 Best known for her opinion columns on The Washington Post and previously on The New York Times, American journalist Catherine Rampell had - over the years - established herself as one of the most sought-after bachelorettes working in the media space.
So, it wasn't surprising to learn that her husband boasted educational and net worth prowess similar to that of hers. Against her parents' better judgment, the Florida native married him in a star-studded wedding ceremony at the height of her career.
The Washington Post Columnist's Dream Wedding; Who's The Lucky Husband?
It would take a man of certain pedigree to woo Catherine, no doubt!
Another Columnist In Our Vault:- Political Column Pat Buchanan Wiki: Trump Talks, Books, Net Worth & More
Catherine's husband, Christopher Conlon is an Applied Mathematics BA graduate from Harvard University. More importantly, he holds a master's degree from the same in Statistics.
The Thomas T. Hoopes Prize laureate also possesses a Ph.D. in Economics from Yale University. Currently employed as Assistant Professor of Economics at the NYU Stern School of Business, Christopher previously worked for Columbia University.
Although it's unclear as to how and when Catherine met her husband, Christopher Conlon, the married couple's shared interest over Economics could have ignited the fire of romance in them.
The former New York Times columnist and her professor husband tied the knot on 30th November 2018 at Battery Gardens in NYC, which overlooked the water.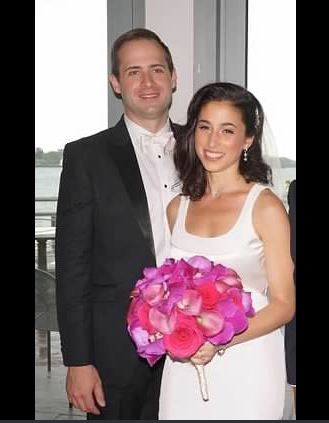 Catherine and her husband Christopher on the day of their wedding (Photo:- imgur.com)
If that wasn't romantic enough, the guests at the wedding ceremony caught glimpses of Staten Island Ferries crossing in front of the then-about to be newlyweds.
Fellow The Washington Post Employee:- Ashley Parker & Husband Flaunt Blooming Married Life With Happy Bumps
Not surprisingly, in attendance were some of the journalism's biggest name including the owner of The Republic, Chris Hughes and fellow Washington Post columnist Dana Milbank.
More On Catherine Including Her Age, Parents, Education, Height & Net Worth
Considering how Catherine, age 30, and her husband Christopher - who have considerable height difference - represent the best in their respective fields, their combined net worth should be enough to make her parents, Richard and Ellen Rampell, look the other way.
The Washington Post columnist's mother, Ellen Khan Rampell - who like Catherine also received her graduate education from Princeton - once advised her not to settle down too fast. Speaking to Princeton University's official publication, she recounted her mother's words saying:-
"I don't see why you restrict yourself to just one boy," she told me once. "When I was in college, I dated hundreds of boys."
To Cathrine's credit, she has always opted monogamy over the rest. By her admission, the recipient of the Weidenbaum Center Award for Evidence-Based Journalism was "a serial monogamist" in her Princeton days.
Read Also:- Sam Boik Age 34 Wiki Unfolds: Married Status, Height, Parents & More Facts
Following the completion of her education at Princeton, the present Politics & Economic commentator for CNN went on to work for numerous publications including The Village Voice, USA Today and PBS NewsHour.
Today, Catherine pens bi-weekly op-ed columns for The Washington Post -- a publication she joined in March 2018 and worked as an intern between April 2007 and March 2008. In her spare time, she takes to her blog, Rampage to spew her thoughts.