Entertainment
Chris Distefano Moved Off From Girlfriend! It's Family Now
After being in a relationship for four years, it seemed as though Chris Distefano and his girlfriend could not take it any longer. Doubts arose about the longevity of their relationship when Comedian, Chris, and his girlfriend were seen cheering in a video of a pregnancy test that revealed not pregnant.
Was the video an early sign of break up or are they still together rejoicing their love life? Stay till the end to find that out!
Still Together Or Already Broken up?
Chris Distefano, age 33, was in a dating relationship with twenty-seven-year-old American stand-up comedian Carly Aquilino. The pair first met in 2010 while auditioning for the MTV show 'Girl Code.' The duo, who appeared in the show together, eventually fell in love and had been dating since.
You Don't Want To Miss:- Jessimae Peluso Gives Dating Tips And Boyfriend Alert! Too Sassy For Typical Romance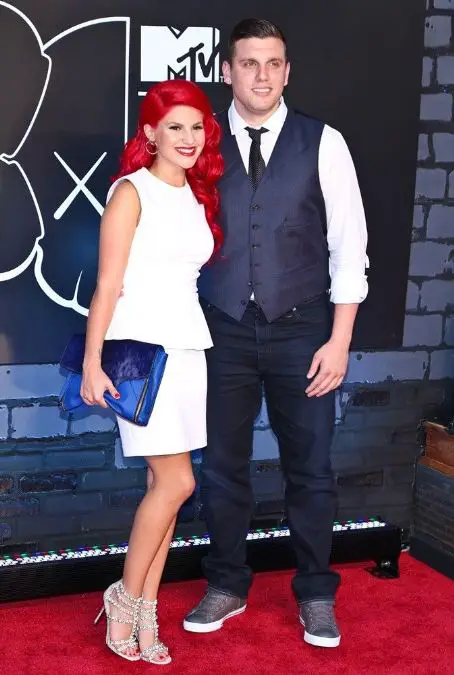 Chris Distefano with Carly Aquilino (Photo: Whosdatedwho.com )
Meanwhile, in 2013, Chris and Carly were seen celebrating a negative pregnancy test result. However, things changed as the time passed. The couple were not spotted together and had seemingly ditched each other on social media too.
Carly even posted a couple of cryptic messages on Instagram that only added fuel to the fire. In February 2014, on the valentine week, she shared a post on Instagram which read,
"This could be us but you playing"
It was later confirmed that the relationship was indeed over. But what did Carly mean by 'playing'? Was Chris cheating on his girlfriend with another woman or was it a man this time?
Speculations began when Chris posted a tweet in November of 2014 that was enough to question his sexuality. In the tweet that he posted, he thanked all the gay men who made him feel special. The tweet quoted,
"Thank you to all the gay men who compliment my ass. Really making a guy feel spesh over here."
Is he gay or was it just another publicity stunt? Well, no matter what the reason was, the host of the MTV series 'Guy Code,' Chris was rumored to be gay after his post on Twitter.
Read Also:- Gavin MacIntosh, 18, Shirtless Goals - Gay Rumors True Or Just Jealousy?
When many of the people out there were thinking that Chris had finally decided to come out of the closet, he sparked the truth. The theories about him being gay were proven to be false after he became involved with another woman. But who was this mysterious woman?
Chris Distefano : Now Married And A Family Man
Almost three months after being the victim of gay rumors, Chris got married to Jazzy, a Zumba instructor, in February of 2015. The pair exchanged vows at New York Church in a private ceremony.
Jazzy, who works as a Zumba instructor, is not a celebrity like his previous girlfriend, Carly. However, it looks as though Jazzy is the one Chris truly deserves.
Chris' wife Jazzy sipping a cocktail (Photo: Chris Distefano 's Instagram)
Jazzy got pregnant with a child soon after their marriage, and the couple welcomed their first daughter whom they named Delilah.
Earlier this year in January, Chris shared a picture of his daughter, where he quoted:
"My bb ❤️"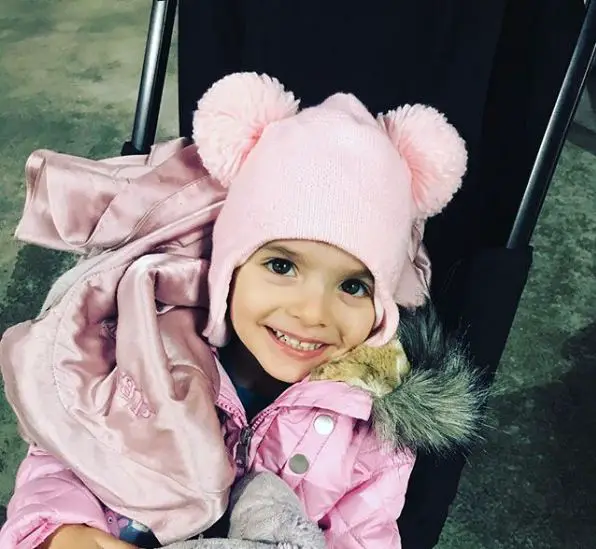 Chris' daughter Delilah (Photo: Chris Distefano 's Instagram)
Prior that, he also posted a video of Delilah in October 2017, where she can be seen opening and closing the door of what appears to be a tree house.
The birth of his Delilah has also brought Chris closer to his parents. In a picture he shared on the occasion of Father's Day in June 2017, Chris can be seen together with his father. He captioned it saying,
"Happy Fathers Day to my pops. Tony D"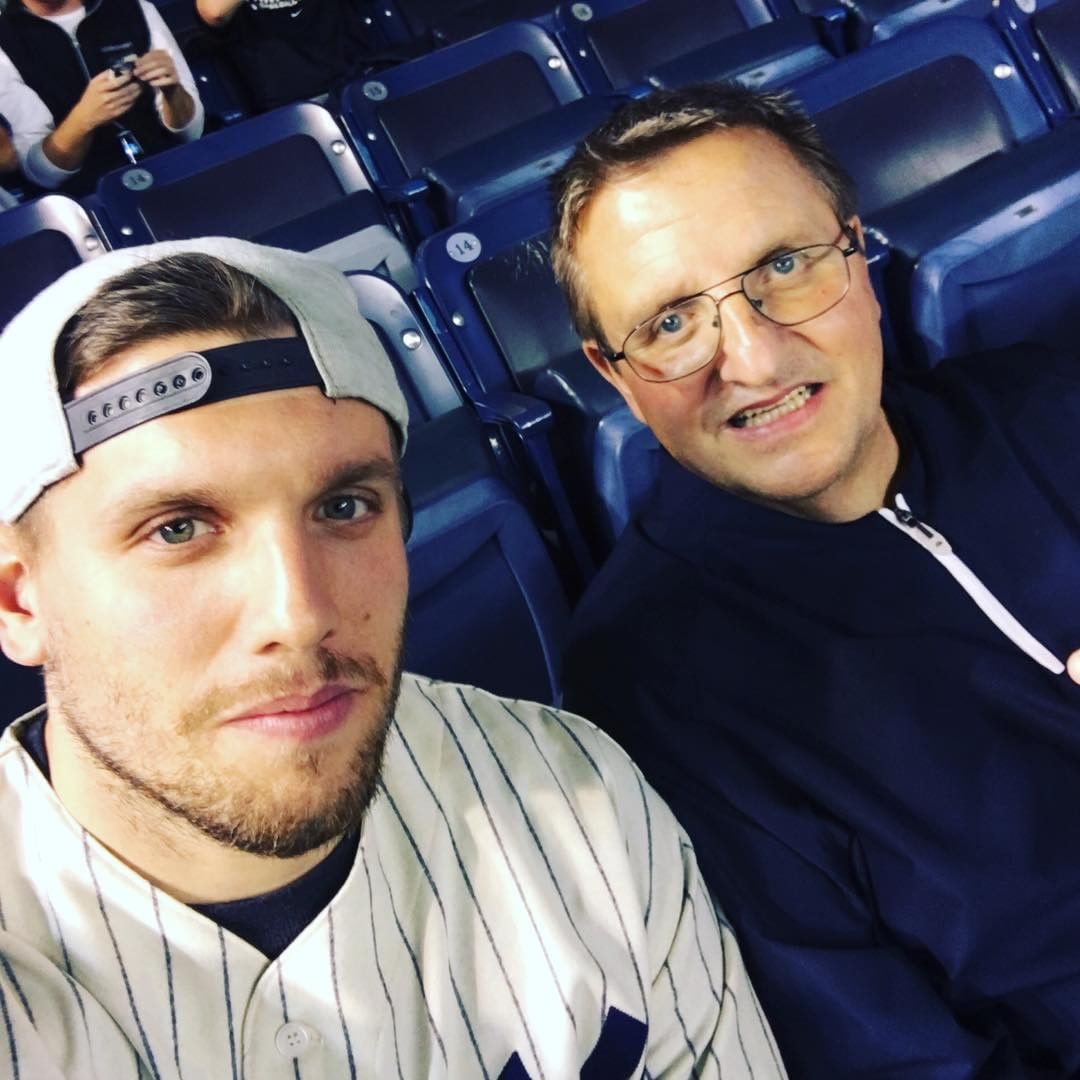 Chris with father Tony (Photo: Chris Distefano 's Instagram)
In another post, Chris can be seen together with his mother and his daughter, Delilah. The picture, which was shared in May 2016, was quoted:
"Happy Birthday Mom/ Grammy. We love you. #mom #hbd"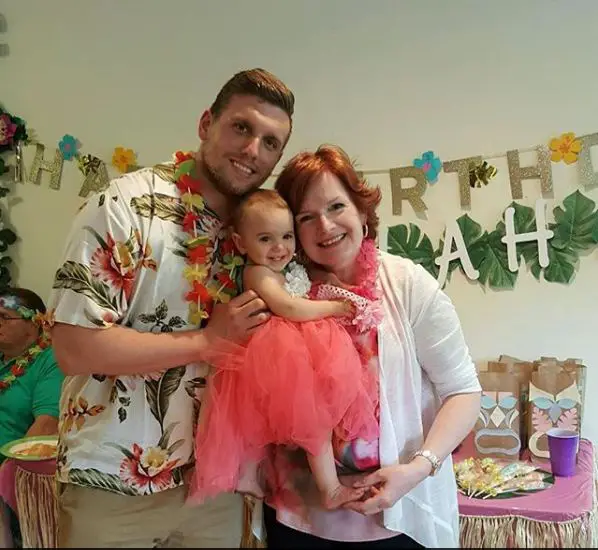 Chris with his mother and daughter (Photo: Chris Distefano 's Instagram)
Chris seems to be finally done with dead-end relationships as he is blessed with a happy family now. After all, life's all about a happy family!
More From This Site:- Who Is Allyson Shapiro's Father? College Graduate With 9-5 Job & Famous Parents
American Comedian Chris Distefano was born on August 26, 1884. He earned a bachelor's degree in psychology from St. Joseph's College and a doctorate in physical therapy from New York Institute of Technology.
Talking about Chris' career, he rose to fame after he hosted the Fencing Masters US Olympics in 2010.
Chris currently stars in MTV, and MTV2's shows Guy Code and Girl Code. He also co-hosts Ultimate Beastmaster and the MSG TV show The Bracket. Moreover, he was a finalist in the 2011 New York Comedy Festival.
Chris, whose elbow was featured in a national Subway commercial, even co-hosted Ain't That America in 2013 with Lil Duval.
Furthermore, Chris has busy with a tight schedule appearing in movies and doing standup comedy in 2018.
Back in March 2018, he performed a stand-up show at the Comix comedy club located in located in Mohegan Sun casino, Connecticut, the USA where he executed four acts from March 22 to 24. Also, his performance was well appreciated by the audience, and many viewers called his show as full of energy, but Chris credits his outstanding performance to his social anxiety.
"Actually, it's always exciting to me to be on stage, which gives audiences the impression of being very energetic. I'm trying to be in the moment and let things happen."
Earlier in January 2018, he had released a web series titled The Bay Ridge Boys which was based on two guys living in Brooklyn. In the series, he appeared alongside comedian Yannis Pappas.
Moreover, Chris also appeared in his show called Stupid Questions with Chris Distefano, which premiered on 1 June and was broadcasted every Friday night. In the first episode, Nikki Glaser joined as the guest, and in every episode, a new celebrity visited as the guest.
Think we're missing something? Do let us know in the comment section below!