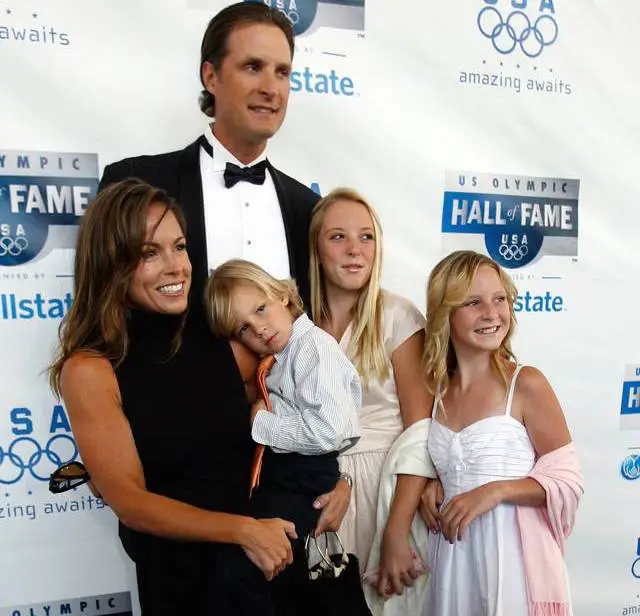 Former star NBA player Christian Laettner is best known for his buzzer-beater, which earned him a name and was hated in an ample form. Name for his heroics for the Dukes and hatred from the Kentucky fans.
He not only has a secure career, but he also maintains a healthy relationship with his wife. There have been rumors about him and his wife getting a divorce. Let's find out if they are still together or have gotten separated. 
Christian Laettner's Wife
Christian got married to his wife, Lisa Thibault, in 1996. There is no information on when or how he met his wife, but Lisa's charisma caused him to fall passionately for her.
Lisa is especially known as the long-time wife of former NBA star Christian Laettner. She is originally from Mound, Minnesota, and has a Bachelor's degree from the University of Minnesota Twin Cities. 
Christian and his wife have been for a long time, and they have three children. They have two daughters, Summer and Sophie Laettner, and one son named, Tor Laettner, who he adores plenty.
In an interview back in 2014, when asked what some of the morals he looks to instill in his children as they grow up, he answered, "Well it is very challenging. I will tell you that. In today's day and age it is very challenging. I have three healthy and beautiful children. Sophie is 17. Summer is 15. My son, Tor is eight years old. I want to have open lines of communication, trust, and honesty. They are at an age now where you don't want them to fear you. You know there is going to be a little teen fight back."
He then added, 
You want them to listen. You want them to be honest and truthful. So that is what we are working on the most right now. It is very challenging, but it is a lot of fun. I love it. I love being a father. I'm kicking myself that we don't have more kids. I still tell my wife that we can have more. She doesn't think so. I think we are done. It is awesome. It is a big challenge and I like challenges.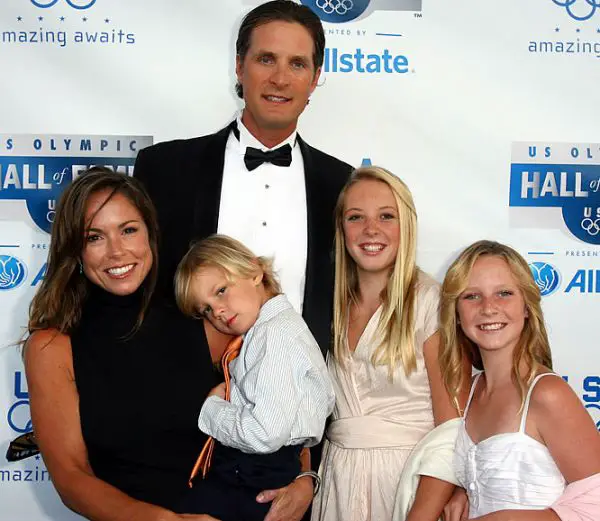 A perfect family picture of Christian Laettner with his wife and children (Photo Credit: lifeofdad.com)
Furthermore, when asked what some of the traits that his children get from him are, he said,
Well I can have a sarcastic tongue at times. When they throw it out at us I am like that is definitely from me. They have heard it from me too much. So then you tell yourself that you can't do that so much in front of them. Then a day later you are doing it again in front of them. Then you know why they do it.
Moreover, the family is very fond of dancing and playing music together, and when asked about that very thing, he said, "I don't dance with them, but I play music with them. I am really into music. I am a little attached to the Smashing Pumpkins. We really like Radiohead. We play Radiohead together. I play guitar and my girls sing. I play the piano too. We have done the Adele song on the piano. So we are heavily involved into music."
Good to know that the family enjoys their time together.
NBA Player's Dating Life:- Daniel Gibson Girlfriend, Gay, Married, Age
However, things took a turn. Christian's wife reportedly filed for divorce in 2015. There came a lot of speculation, but neither of them spoke about this. 
But, according to Christian's wife's Facebook bio, she has listed herself as single.
This made many people curious, and after a deep search by the fans, they discovered Christian living alone, confirming the divorce rumors. However, Christian has not confirmed the news and has not shared its reason. 
After their divorce, both of them have been out of the spotlight. Their children are currently living with Lisa. However, Lisa can be found posting images of their daily life on social media.
Strangely, the NBA athlete was subjected to gay rumors for some reason, but he has not confirmed anything of such about sexuality.
Moreover, people have speculated that their divorce might be Christian's bad business decision which made his family deal with financial issues. 
Christian Laettner Bankruptcy
Christian was one of the best players in basketball in his heydays. A significant part of the dream team consisting of legends like Michael Jordan, Larry Bird, and Magic Johnson, he was chosen over Shaquille O'Neal for the 1992 Olympics. The group eventually won gold setting an Olympic record in the competition. 
People would assume a successful Olympian and NBA player like him would have accumulated considerable net worth. 
Well, they are half right, as he did accumulate a net worth of $10 million which may sound huge, but it is precisely halfway from what he used to be worth. 
The former player, who used to earn more than $61 million in his salary alone, made some bad business decisions as an entrepreneur.
In 2016, he was sued for $14.05 by the creditors. Due to such a colossal claim, he was even rumored to go bankrupt at the time.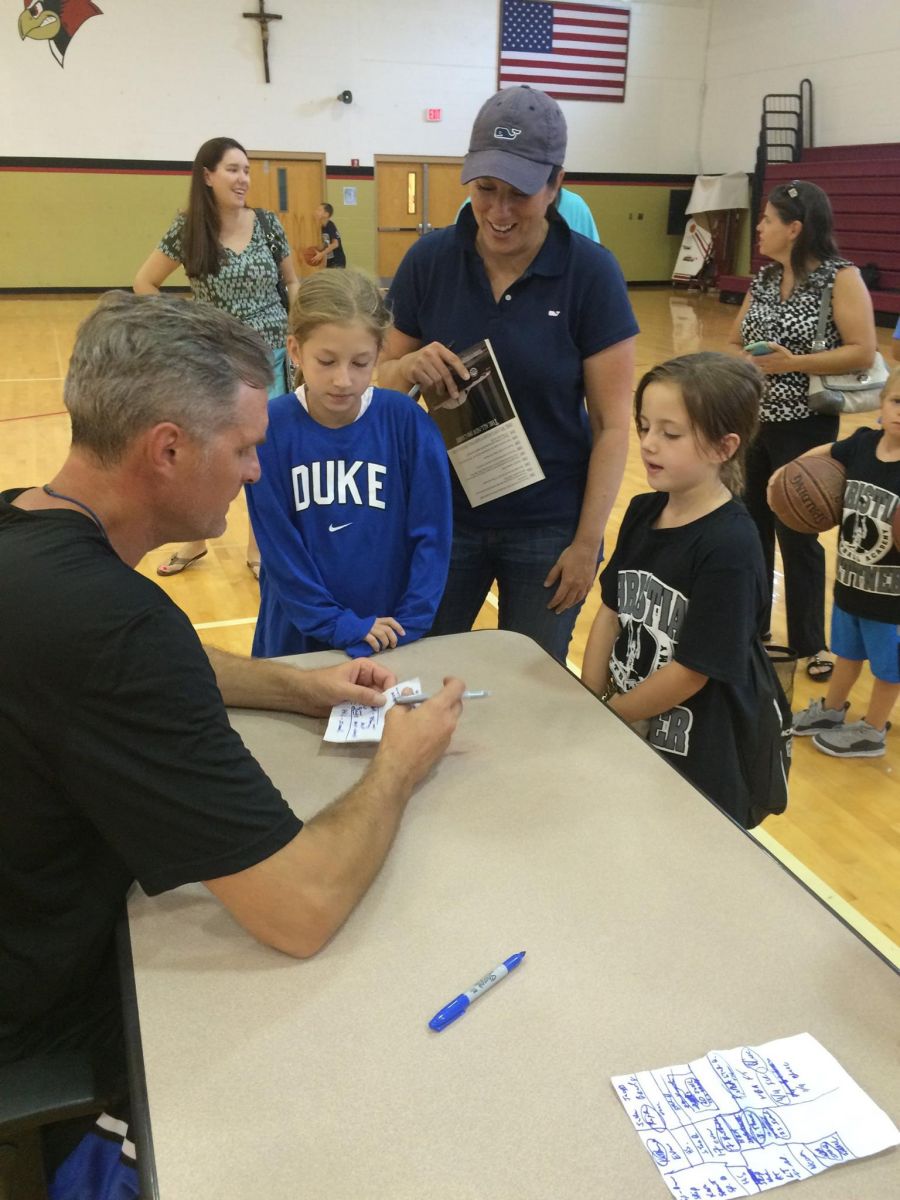 Christian in one of his academy camps. (Source: Facebook)
Regardless, Christian lives a stable life serving as an assistant coach for the Fort Wayne Mad Ants of the NBA G-League. He also has opened his academy, Christian Laettner Basketball Academy, through which he runs his own series of basketball camps and clinics. 
Stay tuned for more on Christian Laettner.