Cierra Alexa Ramirez is a...behold, Cierra made her...was born in... Her parents are... she relocated to...a sister named...was associated with...about her love for her...Regarding their relationship status...find love again...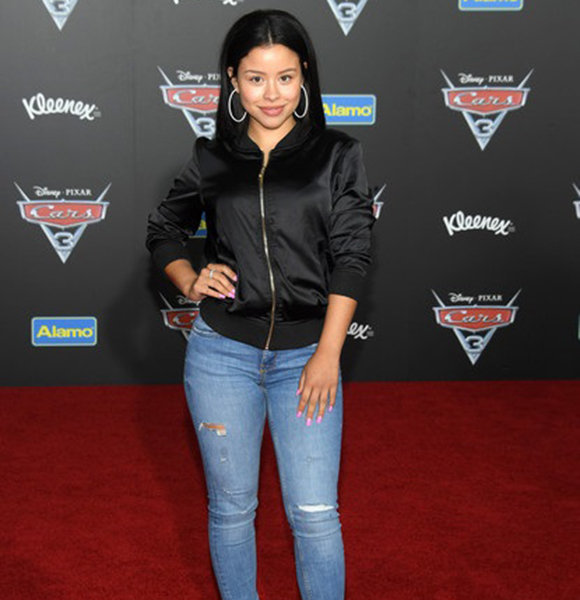 Famously recognized as Kathy from the TV series The Secret Life of the American Teenager, Cierra Alexa Ramirez is a singer and actress by profession. 
A beauty to behold, Cierra made her debut in 2006 in one of the episodes of CSI: Miami. Since then, she has worked in many shows like The Fosters, Good Trouble, and others. In 2012, she even released an independent film called Girl In Progress alongside actress Eva Mendes.
Relationship Status, Boyfriend
The beautiful Latina bombshell was associated with hairstylist and barber Jeff Wittek. Started dating in 2015, the two looked exquisite together.
More About Them:- Actress Cierra Ramirez Has A Perfect Blend Of Relationship With Her Boyfriend
Sharing their love on social media at every chance they got, the former couple frequently appeared on each other's Instagram. On 16 December 2017, Cierra posted a photo on the social media handle, expressing love for her then-boyfriend, Jeff. The caption on the picture read:
"Happy birthday to my favorite person...@jeff! I'm so happy you were born, because I can't imagine my life without you in it. Thank you for making me laugh since the moment I met you."
Once thought as the perfect couple, Cierra and Jeff's split came as a surprise to their fans. They immediately started removing all of their memories as a couple, and only a few of the ex-lovers' pictures remain to this day.
The last image of them together was seen in May of 2018, when Jeff posted a video of Cierra getting angry while she posted a beautiful picture of them kissing. After that, neither of the two has talked about their relationship, which implies a breakup.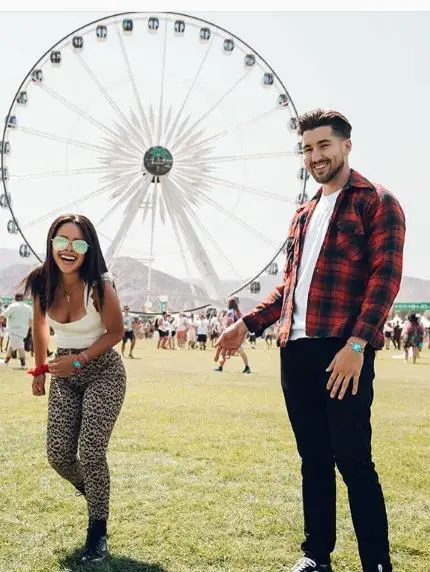 Cierra Ramirez with ex-boyfriend Jeff Wittek in April 2018 (Photo: Cierra Ramirez Instagram)
After the split, it seems Cierra is yet to find love again and the case of her ex-boyfriend Jeff is also similar.
Family, Ethnicity
Cierra - aged 24 - was born in Houston, Texas on 9 March 1995. Her father is Sonny Ramirez, a music producer and consultant. Her mother is Cris Ramirez, a kindergarten teacher. Her parents are of mixed ethnicity. 
Joking around on Twitter, Cierra mentioned that she was a mexilombian, a mix between Columbian and Mexican-American heritage.
Also Of Mixed Ethnicity:- Ammika Harris Age, Pregnant, Baby, Relationships
Raised in Sugar Land, Texas, Ciera attended the Westside High School. Two years after joining high school, she relocated to Los Angeles to be homeschooled for the sake of her acting career.
She also has a sister named Savannah - who is a star just like her sister. Working as a makeup artist in Los Angeles with her self titled Instagram account, Savannah has more than 150K followers.
Cierra had also worked along with her sister in a project called Petting Scorpions when they were young.