Entertainment
Learn About Gabriel Iglesias' Girlfriend's Support During His Weight Loss Journey.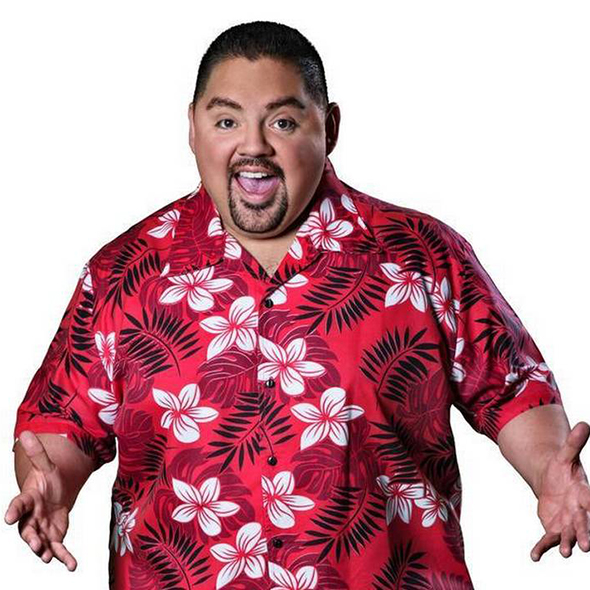 If we talk about comedy, Gabriel Iglesias is the first person to pop up. He is the person who has taken the responsibility of making everyone happy. 
But what if we tell you he was not happy enough himself? 
Yes, Gabriel has to undergo serious health problems due to his weight gain. But he later shocks the world with his weight loss journey. 
Let's find out how he got the motivation to lose weight.
Gabriel Iglesias's Weight Loss Journey
Comedy has become one of the modern times' most important and powerful tools. Making others laugh and forget about their worries or problems is also a talent that very few people have.
But Gabriel Iglesias took it seriously to make the world laugh but was undergoing serious health problems because of his weight gain and was not happy.
Gabriel, known as the "Fluffy guy" on Twitter, also appeared in The Fluffy Movie and Magic Mike. However, his fans have given him several other names like Pikachu or Chippie because of his huge body size.
Explore: Dan Povenmire's Daughters Inspired Phineas and Ferb Characters
He almost weighed about 477lbs and was going through depression. He always knew about his weight gain and the importance of weight loss; however, nothing motivated him until one day.
His leg used to get black because of his overweight and poor blood circulation. He ignored his weight gain until he noticed blood coming out from the cracked part of the leg. He then realized the weight limit and decided to consult a doctor. He wanted to know what was happening with him. 
The doctor he consulted warned him about the serious nature of his health and how it could easily become a reason for his death. Then he slowly adjusted his work and diet and started to do yoga with his other physical exercise. As a result, he literally lost 117 pounds and came down to 320 after his extreme diet and exercise. 
His new look after his weight loss confused and even shocked his fans. 
Get to Know: LaToya Tonodeo's Everlasting Love with Husband-To-Be
After his weight loss, he went to a different interview, and the most commonly asked question was, how did you lose your weight?
Not surprisingly, people started asking him about his methods of getting slim because it seems that theirs isn't working properly. 
He was also taken as the source of motivation to lose weight. His weight loss created a buzz on social media. 
"@dirtybitpodcast @fluffyguy fluffy is not as fluffy anymore looks like he is probably half the weight he used to be"
Many tweets like these started to flow. 
In an interview with Today, He revealed that,  
"Believe it or not, bread will take you down,I'm known for being the guy who eats chocolate cakes and stuff, so I stopped eating whole cakes."
Gabriel has given his weight loss credit to his friend Martin who helped him and supported him throughout his journey. Martin even went gym together with Gabriel. 
Other than that, he also credited his then-girlfriend, who never stopped motivating him and stood beside him through his whole journey. 
Gabriel Iglesias's Girlfriend
Gabriel's girlfriend, Claudia Valdez, played a vital role in making him lose weight. He has revealed that his girlfriend took the initiation for his weight loss journey. Claudia, a food lover, often went out and ate with Gabriel, but she became strict about his diet after his health issues.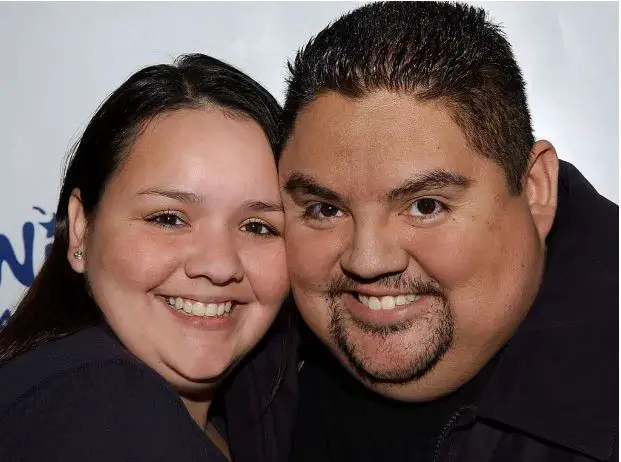 Gabriel with his then-girlfriend. (Source: TheSun)
It is revealed that Claudia wanted Gabriel to start working out because she told him that she did want him around rather than him being dead. 
As a result, Gabriel started to work out to spend the rest of his life with his partner and their son. Gabriel does not have a biological son. However, Frankie is Claudia's son from her previous relationship. 
Gabriel adopted Frankie and gave him his surname regardless of the blood relation. Gabriel also admits to focusing on his son and not having any other children. 
However, things took a turn, and in 2020 Gabriel had to break up with his wife-like partner, Claudia. Unfortunately, there is no clarification from both the couple. 
But Gabriel later admitted to battling depression and alcoholism, which impacted his family. His weight gain was the reason for him being stressed and depressed. After his tremendous weight loss, he still had conflicts with his partner. 
After being together for more than twelve years, Gabriel had to be separated from his then-girlfriend, Claudia. 
Their separation has not affected their love for their son. On the contrary, Gabriel still has a close relationship with his son. Likewise, Gabriel and Claudia still have a good relationship between them. 
Know About: Yoo Yeon-Seok Sparks Dating Rumors with Co-Star- What's the Truth?
After the separation, Gabriel had not been seen with any women. If we talk about Claudia, she is not active on social media, and because of her secretive personality, she has completely vanished from the eyes of the media. 
We hope Claudia has been focusing on her career like Gabriel. Being the highest-paid comedian and business owner, his wealth is bigger than his weight. 
He has established his own merchandise company, which goes by his name, fluffyguy, and his other gigs, making his net worth about $40 million. 
Currently, Gabriel is totally focused on his career and living his best life. Regardless, we hope he finds someone soon who he can call his wife. 
We will surely give you updates on Gabriel Iglesias. Till then, stay tuned.