Entertainment
Comedian/ TV Host Arsenio Hall: Issues With Girlfriend Over His Son? Is Married, Wife?
The biggest issue for parent couples when they decide to end their relationship is their children. They don't want to lose the custody battle and compromise the company of their children. So, custody battles often take a gruesome turn like for actor Arsenio Hall. Learn about his issues relating to his son and former girlfriend.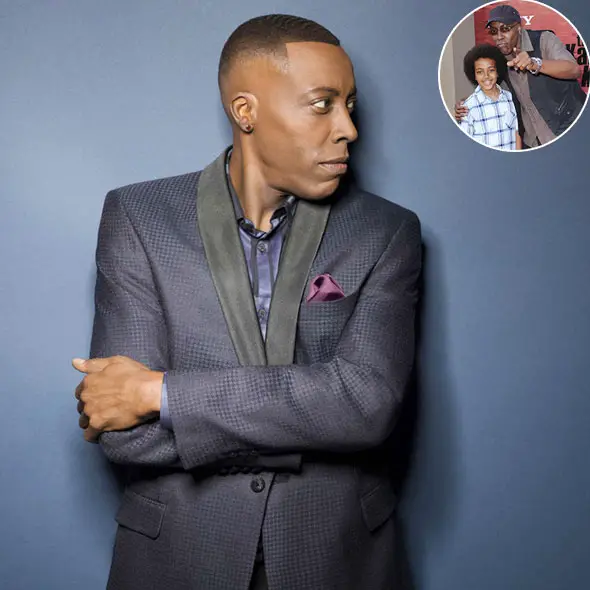 The biggest issue for parent couples when they decide to end their relationship is their children. They don't want to lose the custody battle and compromise the company of their children. So, custody battles often take a gruesome turn like for actor Arsenio Hall.
Instead of letting the custody battle for his son hinder his professional life, Arsenio Hall seems to have used it to his advantage. With the history of dating famous girlfriends, the comedian turned TV show host has yet to face shortages of wife prospects.
His bio will reveal more including his net worth and the rumored divorce!
Married Life In Jeopardy: Divorce From His Wife? 
In 2004, news came that Arsenio was being sued by his former personal manager, Cheryl Bonacci for paternity and child support.
Don't Miss:- Is Justine Lupe Married At Age 29? Or Still Busy In Dating | Finally Discussed
First of all what many people mistake about them is that they had a divorce, but the truth is that they were never married in the first place so, she is his girlfriend and not his former wife. Arsenio and Cheryl dated for 15 years until 2002 and had a son together.
In the lawsuit, Cheryl claimed that the star at the high point in his career earned to around 12 million dollars and based on it Arsenio was paying very less in child support. But the actor refuses to pay to the demand. He thinks it is unfair to make him pay child support by his highest earning phase.
Son Over Career: Why Arsenio Hall Made His Comeback?
It's hard not to notice Arsenio's absence from the limelight for about five years, but he made a great comeback by appearing on Celebrity Apprentice in February 2012.
He went on to win the entire series, and now there is a talk of his undertaking other projects like 'Dancing with the Stars.' So, where was he all this time? What could be more important to him than fame? 
Well, it was his teenage son, Cheron Hall.
Interesting:- Damian Lillard & Loving Girlfriend, Wife-To-Be? Married Status & Gay Talks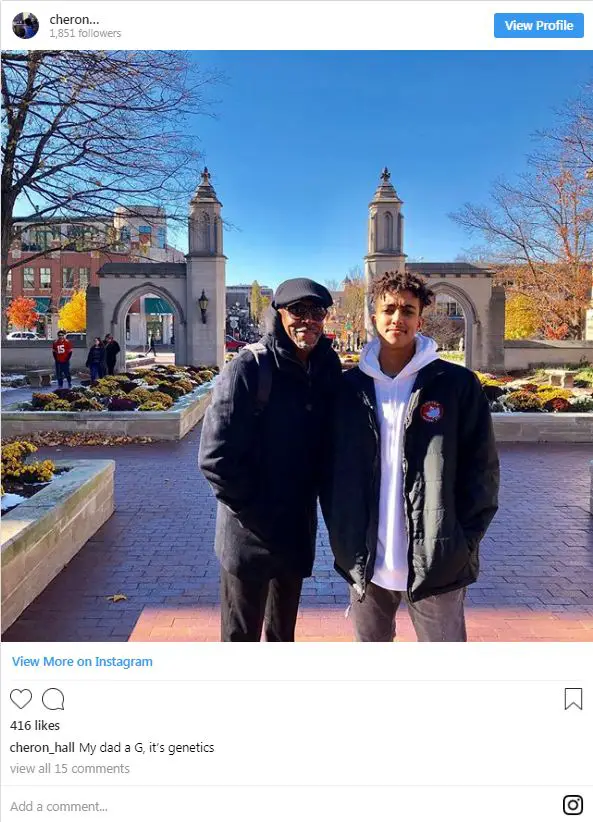 Arsenio's son calls him G (Photo:- Cheron Hall's Instagram)
In his 2014 interview with Black Doctor, Arsenio opened about how he didn't want to leave the earth without enjoying the experience of fatherhood. He followed up by claiming how an epiphany-like moment with his son Cheron inspired him to make a comeback. He quipped:-
"It hit me: He knows I'm successful, but he's never seen me grind. I don't want him to grow up thinking this is easy. That's when I knew it was time to go back. My new work schedule takes me away from him a bit — but the relationship we've built carries us through."
Further, in the same interview, Arsenio claimed that experiencing fatherhood had made him younger as fathers tend to live through their offsprings.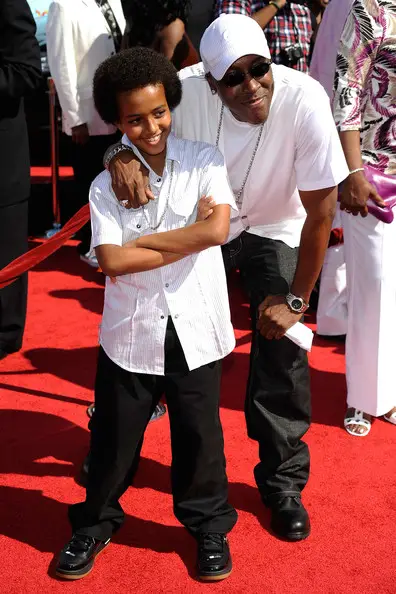 Arsenio Hall and his son at the red carpet of BET Awards 2009 (Source: zimbio.com)
Previously, during his time in the Oprah's 'Next Chapter, on' he was gracious enough to share the feelings from his time off. He mentioned his slim chance of having children even though he badly wanted a son but that all changed when Arsenio Hall Jr. was born on 1999.
You May Also Like:- How Chris Rock Wrecked Wife Relationship, Girlfriend Affair Fueled Divorce
He was a sports fanatic but never had the opportunity of watching or playing games with his father, so he wanted a son who he would give the things he never could experience. He shared his feelings in a statement he gave to blackcelebkids.com on 2013 where he said:-
"I and my girl wanted a kid. And that's so important to me — to always be able to look in my son's eyes and say, 'You weren't a mistake. You weren't a surprise. I wanted you. I wanted you like my dad wanted me.'"
The legendary talk show host, however, didn't reveal who he meant when he said "my girl." As far as his fans are concerned, the stated girl might very well be the mother of his son or one of his girlfriends.
Arsenio Hall & His Famous Girlfriends
Information about Cheryl's life after Arsenio, but Arsenio Hall has definitely moved on from her. 
Although Arsenio and Paula had been in an on-and-off relationship with Paula for over 15 years (1989-2013); he has always insisted that the two are good friends at best.
As for Pamela, he and the former Playboy bunny had a brief fling in 1995. Other names that have been romantically linked with Arsenio include actresses Mary Frann and Emma Samms.
Read Also:- Noelle Watters Age 42 Wiki: Nasty Divorce With Jesse, Net Worth & Facts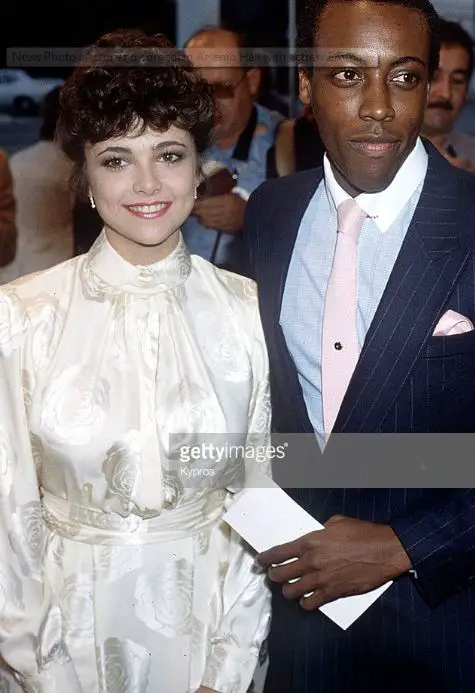 Snap of Arsenio and Emma from back in the day (Photo:- gettyimages.com)
Emma and Arsenio dated for few years in the '80s before parting ways. As for his alleged girlfriend Mary, the Clevland native once shrugged off the rumor by claiming that she's too old for him.
Arsenio Hall's Mini Bio Including Net Worth
Arsenio Hall was born on 12 of February 1955, in Cleveland, Ohio, US. He attended the Ohio University but later transferred to Kent State University in 1977. He has a very nice net worth estimated to be at least 5 million dollars.
Discover:- Twice Married Pete Hegseth Of Fox News Still Content Post Divorce; How?
His film 'Sandy Wexter' was released in 2017. He also appeared in the TV series, 'Lopez' in 2016. He is also famous as the co-host of 'Greatest Hits' starting this year. He also has been a co-host of 'The View' since 2012 and 'Access Hollywood Live' since 2011.