Entertainment
Conleth Hill From Game Of Thrones Is Not Married But Does That Make Him Gay?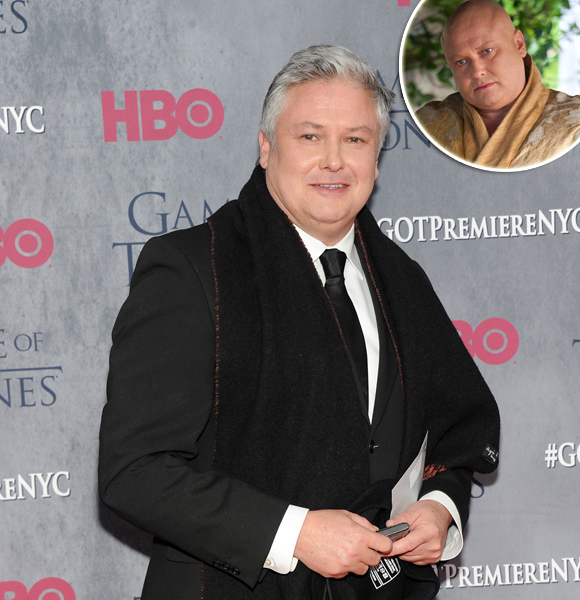 Conleth Hill is an Irish actor and filmmaker known for his character as Lord Varys in Game of Thrones. 
He has bagged a lot of awards in his career, establishing a name in the showbiz. But this successful actor is still a bachelor. He has not been seen with any women leading to the speculation of being gay. 
Let's find out about his sexual orientation. 
Is Conleth Hill Gay?
Fans are always curious about Conleth's married life. However, he is yet to be married and does not have a wife.
Back in an interview in 2015, he revealed that he had never married in his life.
When I did Conan O'Brien, the researcher said, "So, I believe your first wife made you go into acting." And I was, like, "First wife?" That implies more than one. I have never been married. But I think someone went in there and had a laugh. But I don't mind.
That is enough to make people know that Conleth Hill, age 57,  is not married.  
But the curiosity does not die here. As he is never seen with any woman, there is suspicion that he is gay. While some say his professional obligations are the reason why he never got a wife, some people also speculate it to be because of his gay sexuality.
Gay And Not Married:- Openly Gay Wilson Cruz Not Married! Has Boyfriend?
But, the rumors about him being gay remain unverified. It can only be confirmed until and unless Conleth comes forth and confirms that he is gay.
So, as of now,  we cannot reach a major conclusion regarding him being gay. 
Even if he is not open about his personal life, he is candid about his professional life.
Conleth Hill Career
Born on 24 November 1964, Conleth Seamus Eoin Croiston Hill is a Northern Irish film and TV actor. He is best known for playing Lord Varys in the HBO epic 'Game of Thrones.' The actor's sibling Ronan was a sound designer on GOT and has won four Emmy Awards for his works.
Conleth has also portrayed Edward Darby's character on the USA Network series "Suits."
He was confirmed for the role of Varys on 15 July 2010. He initially appeared as a guest star in the very first season and joined the starring cast in the second season.
He has also voiced the character of Lord Varys in the "Game of Thrones" role-playing video game. Conleth Hill originally auditioned for King Robert Baratheon's role before being cast as Varys.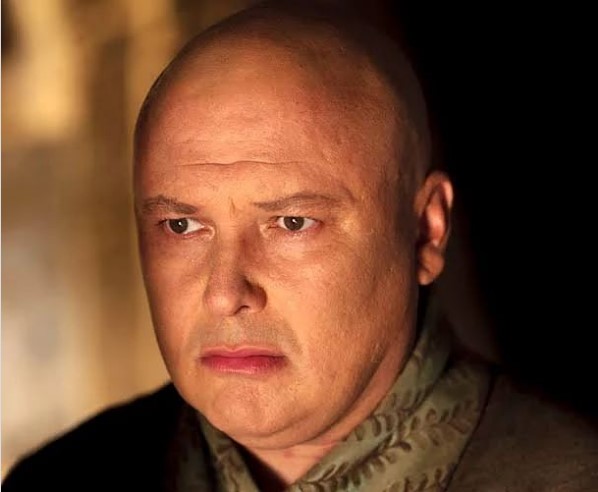 Conleth Hill appears as Lord Varys in the Game of Thrones (Source: Instagram)
Talking about portraying Varys, he said,
"The key to Varys is that he's one way in public when he's working, very fey, giggly, and effete for want of a better word, but there are moments when he drops all that and speaks honestly. That stuff is great to play. When Ned asks Varys who he truly serves, and Varys answers, "The realm," I think that's true. There's a moral code there... He sees in Tyrion someone who plays the game well, and Varys loves playing the game. Ned was too honorable and too good - he disdained the game."
Moreover, speaking about the seventh season of Game of Thrones, he stated that it had not sunk it yet. In his words,
No, not yet. I've always been aware from day one how lucky I was, how special it was. I'm also really proud that it's made [in Northern Ireland] and shows off the beauty of where I come from. Our tourism has gone up because of it. It will be a big loss when it goes, for lots of different reasons—and not just as selfish as my own. I haven't contemplated it yet. We've got another season to go.
He also added what the fans and viewers could expect in the penultimate season of the HBO classic.
I think Cersei's a bad article [Irish slang for a person] sometimes. But what's brilliant about it is that they're all human. You could argue that Cersei did what she did and blew up the Great Sept [in Season 6] because she was being abused by the High Sparrow and his people. It's not as easy to be black-and-white about it. Look at how people thought about Jaime [Lannister] at the beginning versus now. It's always changing—that's what is so brilliant about the books and the series. 
Further, Conleth also dropped some hints about his character's fate in the long-running series in 2019. Conleth - who portrays a bald look on the series despite having a fully-haired scalp - revealed that his onscreen role is less "proactive" than in the earlier seasons.
His statement led many to suspect that Lord Varys would die in the final season, which he did. The final season came out in May 2019. 
He was also once rumored to be connected to Benny Hill. Even though they both are actors with the same last name, Conleth Hill is not related to Benny Hill. 
Another GOT Actors:- GOT's Alfie Allen Gay Rumors Swerve! DJ Girlfriend, Dating Reflects Paradise
Besides being on the GOT, Conleth has bagged several awards in his career for different roles. He won the Oscar for "The Shore" for Best Live Action Short and the Drama Desk Award for "The Seafarer." That shows how much he has accomplished in his career.
His career's success has helped him make a net worth of $2 million.
Conleth is still focused on his career, making him busy finding someone he can call his wife. However, we will soon be seeing him more on the big screen. Till then, stay tuned to get more updates on Conleth Hill.