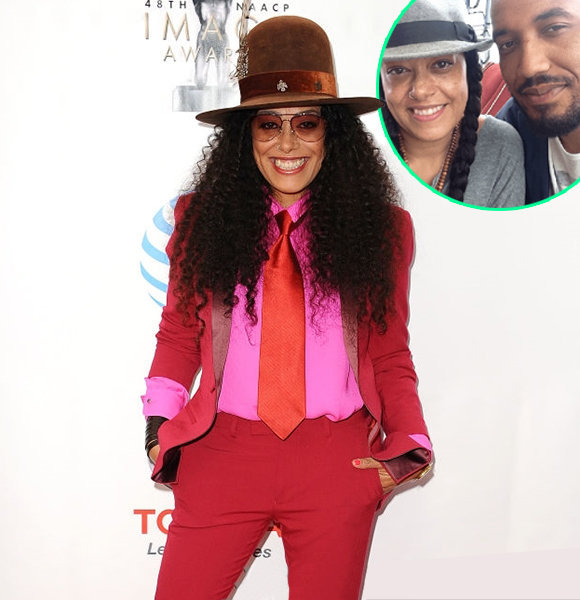 While basking in the glitz and glamor of Hollywood, American-Canadian actress Cree Summer has also been leading a beautiful family life, giving the perfect balance to both.
Whether being the good daughter of her parents or a married woman, she has nurtured her family with her efforts and dedication, and the entry of children has further sweetened the bond.
Even though she is renowned for her movies, she knows the importance of her family by heart and hence, has kept them as her utmost priority.
Let's know about her journey to motherhood. 
Cree Summer's Children
Cree Summer got married to Angelo Pullen, with whom she shares two daughters. They welcomed their first daughter, Brave Littlewing, in March 2011. Nearly two years after the birth of their child, Cree and Angelo were blessed with their second daughter, whom they later named Hero Peregrine. 
Together, the four make an adorable family; they love spending time together, and the pair often takes turns taking care of their children. Cree has always actively shared her children's pictures on her Instagram. In addition, she never misses a chance to make her followers know that she absolutely adores her children.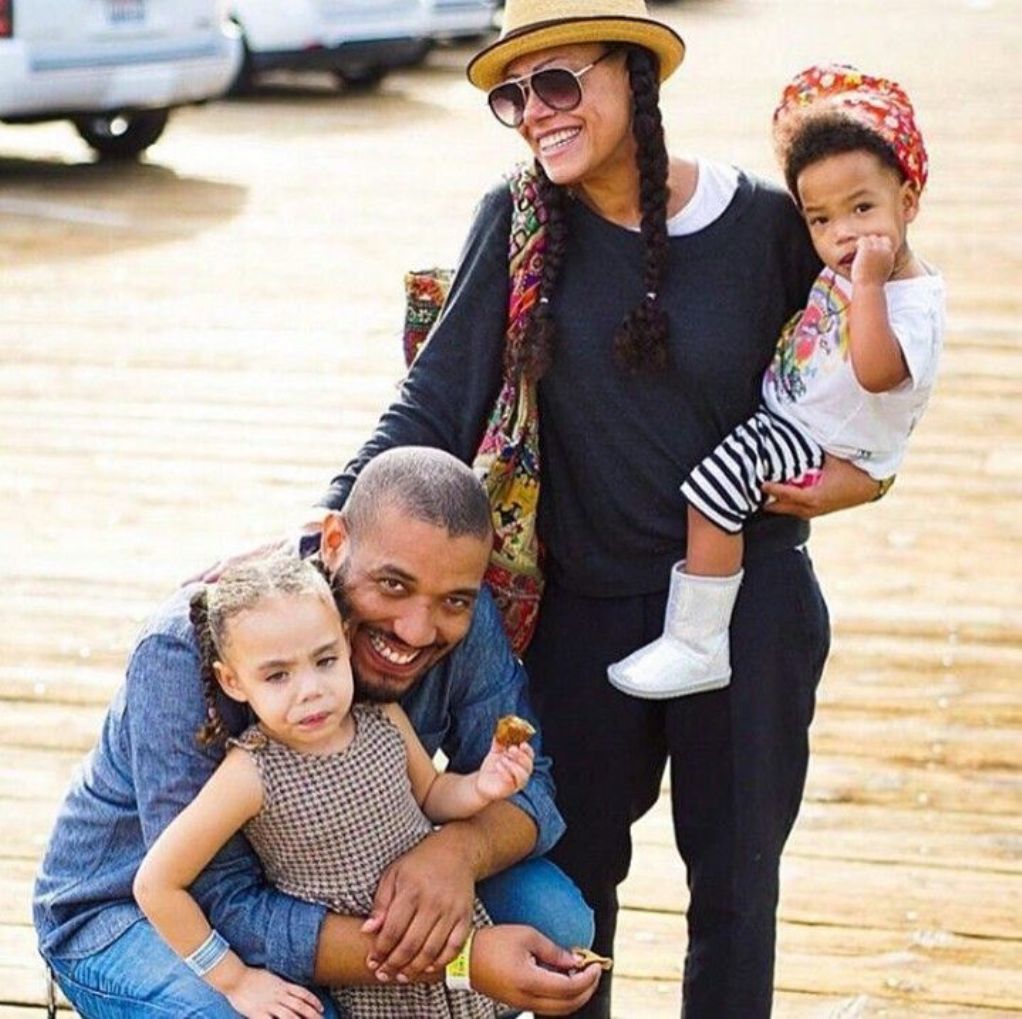 Cree, along with husband Angelo and daughters, Brave and Hero (Photo: Pinterest.com) 
Cree loves singing and has influenced her children as well. She posted a video of her eldest daughter singing a song, and it appears that she has developed a passion for singing.
However, rumors were flying that Cree's married life was suffering from troubles in May 2017. Cree was reportedly not in love with her husband anymore and was thinking of getting a divorce from him. 
Read Also:- 'Atlanta' Star Brian Tyree Henry Has Wife To Hold Amid Gay Gossips & After Mother's Death?
The stories turned out to be baseless internet gossip as the couple was going strong in their marriage. However, Cree gave a glimpse of her happy family by sharing an Instagram image on 12 February 2018, which was enough proof to witness the family bond. 
But the nightmare came true, and the rumors became a reality. 
Did Cree Summer get a Divorce?
Cree was married to her husband Angelo Pullens for a long time. Her husband, Angelo, is a filmmaker and photographer. Although the couple did not reveal anything about their wedding, everyone assumed they had married a long time ago due to their deep bond.
However, Cree posted a personal letter on Instagram in 2019 in which she described 2019 as the worst year of her life. But she didn't go into detail about what made 2019 so difficult for her.
But after some days, Cree posted a happy picture with her children, which was normal for her, and everyone was taken aback by that post. Cree described herself as "single Mama" in the photo, implying that she was single.
Cree claims to be a single mother. (Source: Instagram)
She wrote: "Being a single Mama ain't for the fucking weak. it's for the Tender. Thank you Creator for My Babies, for This deep, sacred sacrifice. I am humbled by the responsibility, still, We must Never forget to keep Mothering ourselves."
Her mentioning her being a single mother-led everyone to assume the separation of Cree and Angelo. However, neither of them confirmed their split. 
But, Cree's post with her ex-boyfriend made the whole internet go crazy. 
Cree shared a video of herself singing with Kadeem Hardison, her ex-boyfriend. She was in a longtime committed relationship with the actor, Kadeem Hardison, and followed the romance through the run of the show, A Different World. Unfortunately, the duo later broke up without mentioning the reason for the split.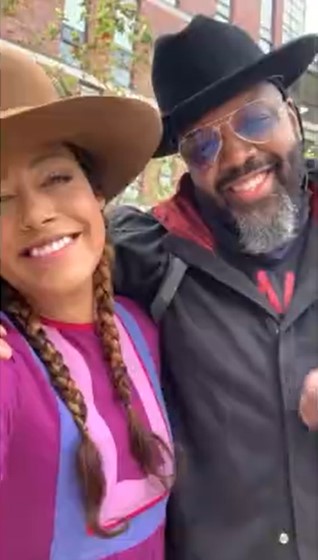 Cree with her ex-boyfriend, Kadeem Hardison. (Source: Instagram)
Following that, they exchanged comments on each other's Instagram posts leading many to speculate that they were more than just friends. People began to suspect that they were getting back together, but neither came in front and cleared the doubts. 
However, if we look into Cree's recent Instagram posts, she has only shared pictures of her daily life and her children. She hasn't shared any more photos with Kadeem, which cleared everyone's doubts about them getting back together. 
Know More On: Robb Wells's Relationship with Jeanna Harrison! Are They Dating?
Cree is currently enjoying the finest years of her life, with a net worth of $4 million. She has a great balance between her stardom and motherhood.
We wish this wonderful mom happier with her daughters in the years ahead. We'll keep you updated on her as soon as we have more information; till then, stay tuned.