Entertainment
Danny Glover, From One Wife To Other; Children At Age 72
Not many living actors in Hollywood can rival Danny Glover's filmography, which has showered moviegoers with some of the most memorable on-screen characters that the show-biz has ever seen.
And to think, Danny's career trajectory would have never taken off if it weren't for the continual support of his ex-wife, is mind-boggling. However, between the weight of stardom and blissful married life, he ended up with the dissolution of their marriage.
But, the Lethal Weapon has found love once again even after the divorce, spending quality time with his step-children & wife and taking social platforms to advocate gay rights.
Ex-Wife: Instrumental In Danny's Success
Behind every successful man, there lies a supporting woman. And for the San Francisco, California native, it's his ex-wife, Asake Bomani, a jazz singer.
Discover:- Why Did Alexandra Krosney Exit Last Man Standing? Was It Because Of Her Boyfriend?
Before Danny met the love of his life, Asake, his life-story was drenched in sorrow. As a kid, he suffered from bouts of epilepsy and his early education took a bad hit after being diagnosed with dyslexia.
Eventually, he completed his high school education and enroll at San Francisco University (SFU) to study Economics and Mathematics.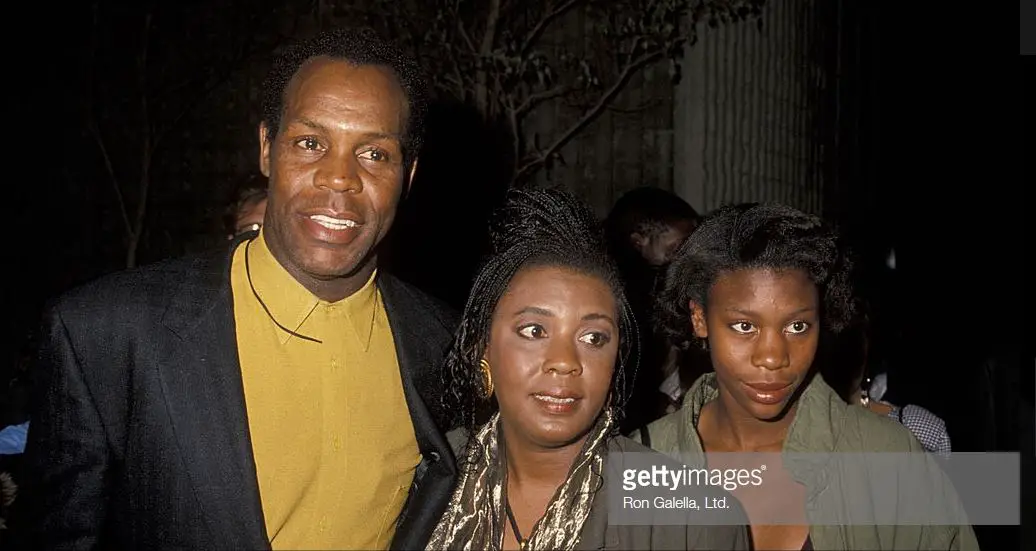 Danny alongside his ex-wife, Asake and their daughter at a party (Photo:- Getty Images)
It is at SFU that he met his future-wife, Asake, who was a fellow university student. Years later, Danny would speak on their early romance quipping:
"I've always been infatuated with Asake. She has a strong sense of morality, coupled with a strong sense of herself."
The Color Purple actor and Asake got married in 1975. A year later, the married couple welcomed their first child, Mandisa. After Mandisa's birth, Danny quit his job with his then-wife's backing and joined the Black Actors' Workshop of the American Conservatory Theatre.
And the rest is history!
The succession of high-profile roles and blockbuster performances in the box-office meant there was a growing tension in Danny and Asake's marriage. They would divorce in 1999, nearly after 25 years as husband and wife.
Brazillian Wife: Mother Of Actor's Two Children
After his married life failed with Asake, the Predator actor found love once again in the form of a wife. 
Interesting:- J.R. Ramirez Dating To Get Married? Girlfriend, Gay, Parents, Ethnicity
Almost four years had passed since his divorce when he met his second wife, Elaine Cavalleiro - a Brazillian teacher -  at the World Social Forum in Porto Alegre in 2003. Eliane has two children (both sons), from her previous marriage.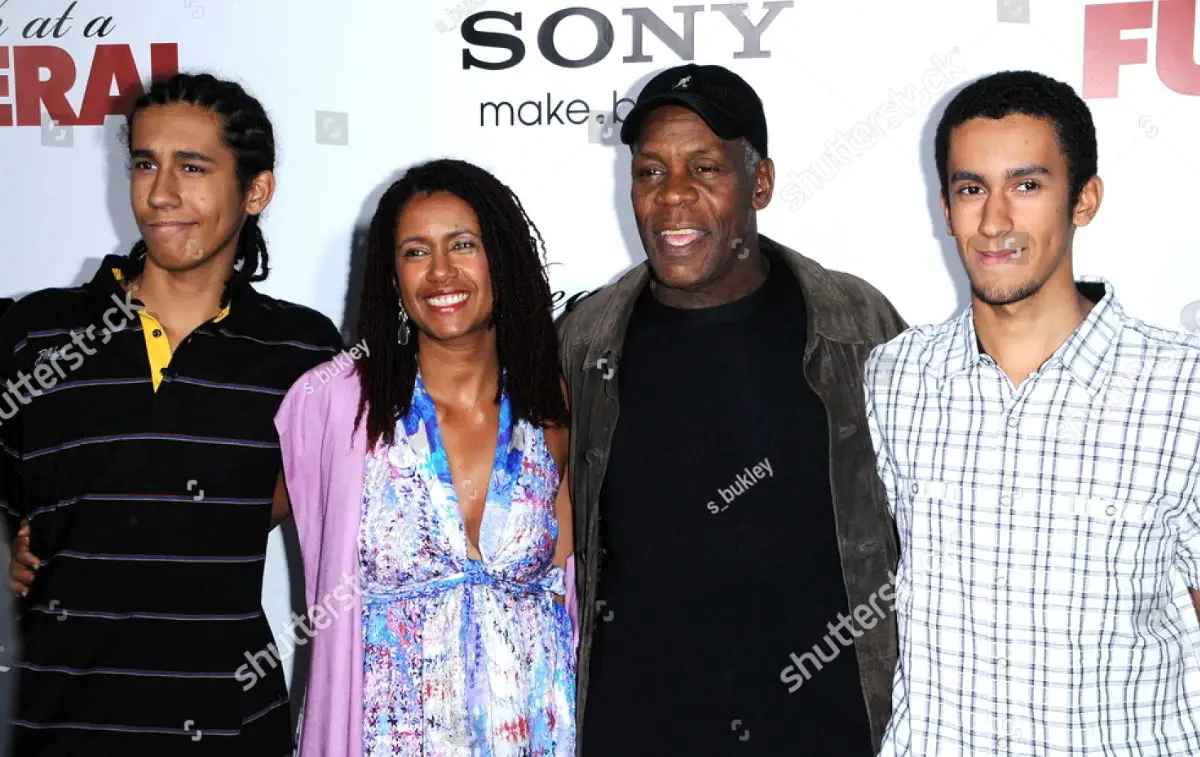 Danny alongside his wife, Elaine and her two sons attending a function (Photo:- Shutter Shock)
They got married in 2009. As for the living arrangement, Danny said:
"We can live here and there. All I know is that I want to be with her. We'll see how the logistics work out."
Although Danny and his wife, Elaine don't have children of their own, he's often mistaken for being the father of the Atlanta star and musician, Donald Glover aka Childish Gambino.
Better Not Miss:- Soon-Yi Previn Age 47 & Woody Allen News Flash | Sibling, Children & Facts
On Gay Marriage: "I think that men and women have the right to decide who their partners are going to be."
Besides people mistaking Donald Glover for being his son, the 72-year-old is often mistaken for being a gay. The cause of suspicion is believed to the re-surfacing of pictures of him kissing Civil Rights activist, Harry Belafonte mouth to mouth.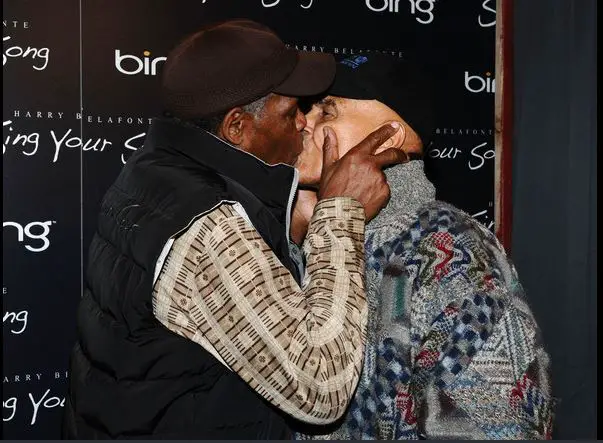 Danny and rumored gay buddy, Harry kissing at an event (Photo:- imgur.com)
If anything, that's a sign of strong friendship. Like his rumored gay buddy, Danny too is a staunch defender of The Freedom of Choice Act; gay rights, to be more specific. He was once quoted as saying:
"I think that men and women have the right to decide who their partners are going to be."
The Sorry To Bother You actor's social justice activism runs deep. Both his parents were NAACP members and Danny, himself, played an active role in the 60's Civil Rights Movement during his University days.