Entertainment
Dating Bliss! On-Screen Gay Freddie Smith Shares Contentful Moments With Girlfriend-Turned-Fiance
Days of Our Lives is a series that has a lot of gay characters in it. One of those characters is Freddie Smith, who alongside Christopher Sean and Guy Wilson, portrays a gay man in the series. But that is what he does on screen. Freddie is a straight man beyond the screen and is enjoying a blissful relationship with his girlfriend turned fiance, and that is enough to silence all the gay rumors that often surround him because of him portraying a gay man on-screen.
Today, take a look at his relationship and address the issue he was tangled in before.
Freddie: Gay On-Screen But Straight Off-screen:
Freddie is a famous and pivotal character in the hit series, Days of Our Lives. He plays "Sonny Kiriakis" in the very series and has played the role with such precision that people often term him a real-life gay as well.
With Gay Partner:- Zeljko Ivanek Married, Gay, partner, Family, Net Worth
But, what the people are missing is the fact that he has a long run girlfriend-turned-fiance in his life. His partner is none other than Addicts Anonymous actress Alyssa Tabit. The couple started dating back in 2013 and have been living a happy relationship ever since.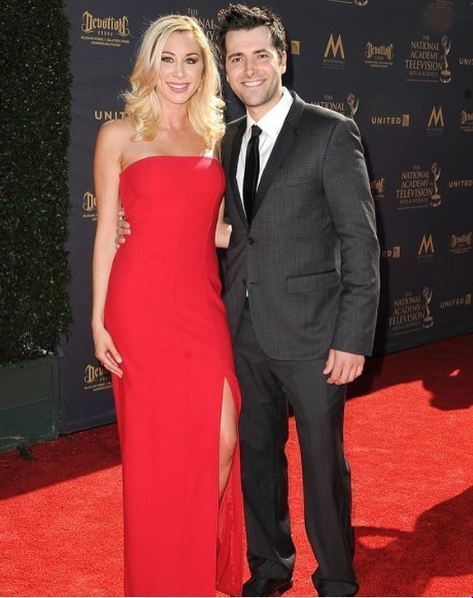 Freddie Smith with Alyssa Tabit at an event in May 2017 (Photo: Freddie Smith's Instagram)
Taking their relationship to the next level, Freddie proposed Alyssa in July 2018 and the actress immediately affirmed his proposal. Alyssa was also seen flaunting her engagement ring in social media.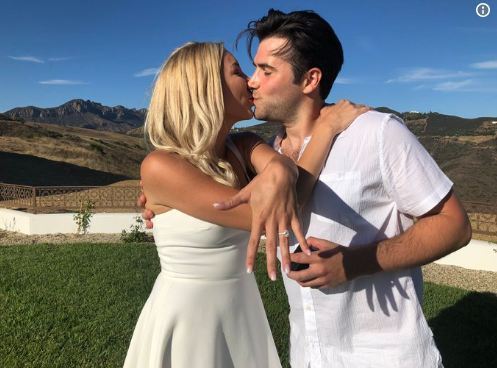 Alyssa Tabit flaunts her engagement ring after getting engaged to Freddie Smith in July 2018 (Photo: Freddie Smith's Twitter)
But besides love, they have also faced some horrific moments together.
Freddie and Alyssa were once tangled in a horrific incident. Back in 2014, Freddie and Alyssa were involved in a car crash, that left Alyssa severely injured.
Freddie's car flipped over, leaving Alyssa trapped inside. Reports also suggested that Freddie was drunk over the limit and thus ended up crashing the car he and his lady love were riding.
Arrested For Drinking:- Miles Teller Gets Arrested For Being Publicly Drunk! Claims He Was Only Detained By The Police
He also faced two years of probation as a result of his drunk driving crash.
But, now things are all excellent in their lives, and the couple is happy to be engaged. Freddie and his fiance celebrated their first Valentine's Day as fiances in 2019. The actor also expressed his pleasure in having such a wonderful partner. Further, the duo has also adopted a dog, so it seems like the two have already started a family.
Wiki-Like Bio of Freddie Smith:
Born on March 19, 1988, in Ashtabula, Ohio, United States, Freddie Smith is an American actor best known for playing the gay role of Sonny in the hit series "Days of Our Lives." He is equally renowned for his role in the franchise of "90210" where he played Marco Salazar. Speaking of his personal and family life, he is the only child of Fred and Renee Smith.
His hard work plus dedication in all of his projects have resulted in him being the successful man in his career.
Moreover, he has bagged the "Daytime Emmy Award for Outstanding Younger Actor in a Drama Series" which he won for his role in "Days of Our Lives" back in 2015.
Amy Adam's Husband Bio:- Darren Le Gallo Wiki, Net Worth, Wife
Further, he is also active on Instagram and has already accumulated significant net worth. As of 2019, he has amassed nearly 50 thousand followers on the photo-sharing site.
Safe to say that Freddie is a very talented bloke and he still has a long trail to run!