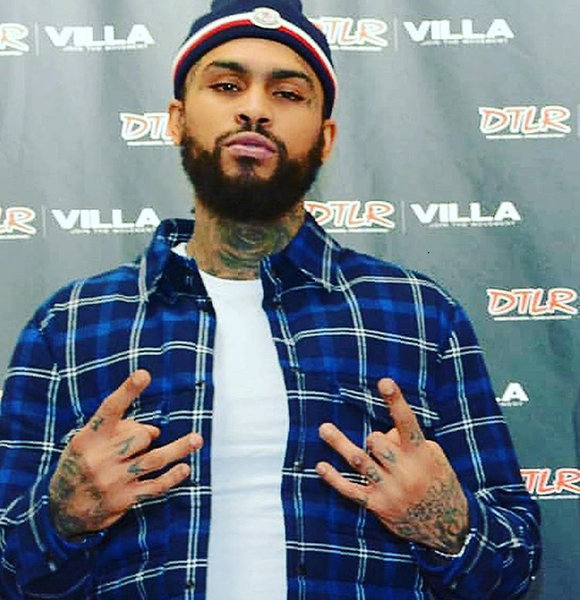 Dave East's ascension to rap superstardom is both inspirational and fascinating. The Harlem, New York native gave up his promising collegiate basketball career to dabble in drug peddling. He went into rapping after serving his sentence for the offenses.
The "Perfect" hitmaker first gained notoriety through mixtapes published in the early 2010s. Nas, a fellow New York rapper and the head honcho of Mass Appeal, recruited him to his label as a result of his hard work.
Dave dropped Kairi Chanel and Paranoia: A True Story under Mass Appeal in 2016 and 2017, respectively. The first was written as a tribute to his daughter.
Baby Mama & Daughter
Dave and his girlfriend-turned-baby mother Milagrito Colon welcomed daughter Kairi Chanel into their life on March 9th, 2016. However, the birth of Kairi wasn't enough for them, and they split up soon after.
The drama between the Black Roses rapper and the mother of his child didn't end there. Accusing Milagrito of being a deadbeat mom, he went on a lengthy Instagram rant in March 2017.
Public Fued With Baby Mother:- Big Boi Wife, Net Worth, Kids, Family Real Name
Dave and his baby mom reconciled in the summer of 2018 for the sake of their daughter Kairi. The co-parents even took a little trip to the Dominican Republic.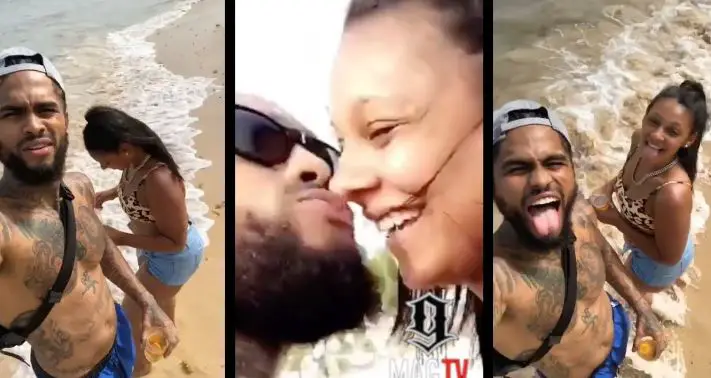 Dave East and baby mama Milagrito Colon vacationing in DR in August 2018 (Photo:- bossip.com)
In March 2019, Milagrito who is a Latina by ethnicity made headlines for a different reason. She received widespread backlash for her anti-black remarks after she professed pride in Kairi's Latina hair and complexion.
Flings With Rumored Girlfriends
Dave is a living personification of Adonis, and he's popular with Hollywood's leading ladies. He stands six feet and five inches (1.95m) tall and has a grin that can melt hearts in a heartbeat.
As a result, when news of a burgeoning affair between him and actress/singer Christina Milian began to circulate in 2017, no one was surprised. A snapshot of the Love Doesn't Cost a Thing actress kissing a man subsequently identified as Matt Pokora sparked the rumor.
Related:- Christina Milian Pregnant, Religion, Dating, Boyfriend, Daughter
Taking to Twitter on 12th August 2017, Dave doused the affair with his rumored girlfriend, Christina.
Also in 2017, the "Keisha" rapper developed romantic ties with R&B songstress Kehlani. Besides flirty exchanges on social media, he and the Honey crooner never looked like a serious couple.
After Kehlani, Dave reportedly began dating singer/songwriter Mya. The duo allegedly had a brief fling in 2018.
Age, Real Name & Parents
Born with the real name David Brewster in 1988, Dave turned 31 years of age on 3rd June 2019. A native of Harlem, New York, he's not his parents' only child. The Springbrook High School alum has two siblings: a younger brother and an older step-sister.
Fellow New York Rapper:- Busta Rhymes Age, Real Name, Ethnicity, Wife, Gay, Net Worth, Family
With regards to ethnicity, Dave is of Bajan, Louisiana Creole, and Dominican descent. A Christian by birth, he took to the religion of Islam while serving his time in prison.
Dave being a private person has not disclosed his net worth to the public. But if we look at his career, we can safely assume that his net worth is in the millions.  
Stay tuned to get more updates on Dave East.