Entertainment
Dee Dee Davis - The Young Davis Sister Is Now A Mommy! Is All Smitten With Boyfriend And their Children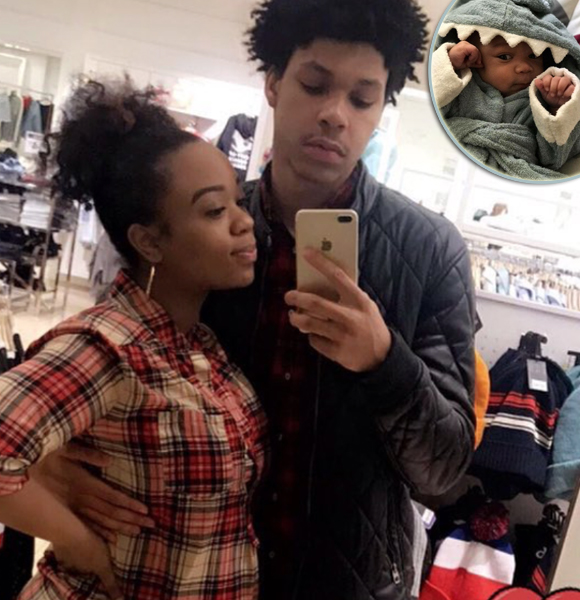 Dee Dee Davis, who has shared the screen with Eddie Murphy in 'The Haunted Mansion,' has a number of fans and followers, although she has appeared in limited projects.
The child actress has grown up and has become a mother herself to her son. She has been inactive in the industry for the past few years, and she has been busy taking care of her children instead.
Well, let's shed some light on the family life of Dee Dee Davis!
Dee Dee Davis Has A Son
Dee Dee, the three-time Image Award and three-time Young Artist Award nominee, is now a mommy and is smitten with her boyfriend and their first baby Logan, who they welcomed in 2016.
Earlier in February 2016, Davis was spotted with her boyfriend, Smokey. During that time, almost all the people who knew Davis and followed her on different social networking sites knew that she was pregnant and was expecting a son with Smokey.
Also, Learn About: Avery Brooks's Secret Family Life and Career Change- What Happened?
Back on June 4, 2017, Smokey shared an image on his official Twitter account, where he can be spotted holding his son, Logan.
Davis is also active in sharing pictures of her lover and their baby boy. Here is an adorable picture of Smokey and Logan by Davis on her Twitter handle.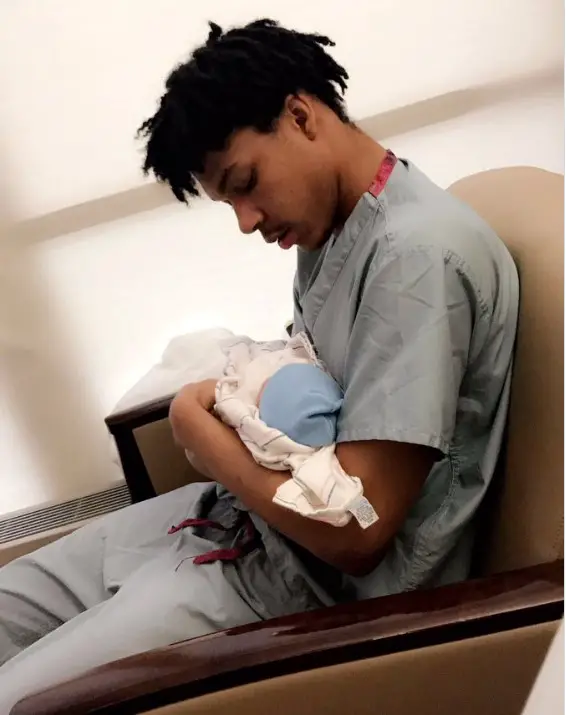 Davis's boyfriend holding their son, Logan. (Source: Twitter) 
Later in February 2021, Davis, with her partner and son, announced that they were having a baby and waiting for their newest little blessing. They even threw a beautiful purple-themed baby shower in April 2021. Two days after her baby shower, she welcomed her daughter, Leia, into this world. She first announced the arrival of her baby girl on her Twitter and later updated her Instagram with her baby's cute pictures. 
Know More On: Margaret Avery Raised Her Daughter as a Single Mom
Davis has shared pictures of how her son, Logan, has been bonding with his baby sister, Leia.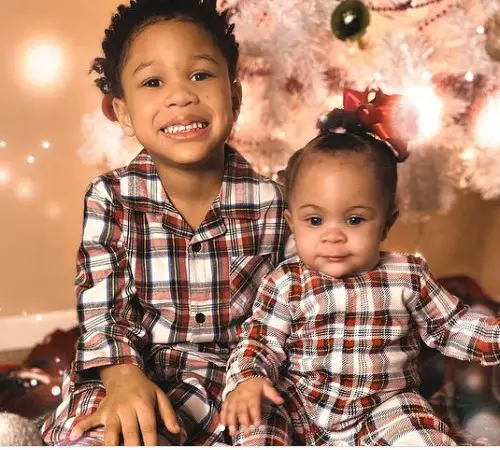 Davis with her son and daughter in Christmas of 2021. (Source: Instagram)
If you follow Davis on different social networking sites, you must have seen her talking about her love life. 
Most people dream of a life-long relationship with their partner, who would love them endlessly. While some people can't find love even at a later age, there are some lucky ones who got to fall in love at a very young age. 
The Former child actress Dee Dee Davis, who is best known for portraying the character of Bryana Thompkins, a 5-year-old niece of Mac on the long-running Fox series 'The Bernie Mac Show,' is one of those lucky people who has found her Mr. Perfect in her twenties.
The child actress, who stopped acting to focus on school after the death of Mac, is now enjoying a dating affair with her lover. 
Dee Dee Davis, age 25, has been dating a musical artist Smokey since December 2014. Although Davis has not revealed her affair to the media, she isn't shy at all to flaunt her partner on Twitter and Instagram.
On 26 December 2016, Davis shared a video via Twitter, wishing Smokey on their two-year anniversary.
Get To Know: Kathleen Bradley Has an Endearing Relationship with Her Daughters
Moreover, Davis shared a picture collage with Smokey on the occasion of National Boyfriend day back on October 3, 2017.
Without a doubt, Davis is sharing a beautiful relationship with her boyfriend and is now living blissfully together with their baby boy and girl. The couple has not revealed their plans to get married, but the wedding is undoubtedly around the corner by the looks of it.
Stay with us for the emerging updates on the life of Dee Dee Davis!