Denise Austin is a legendary .....Denise was born on....Denise married .... The fitness guru has invested ...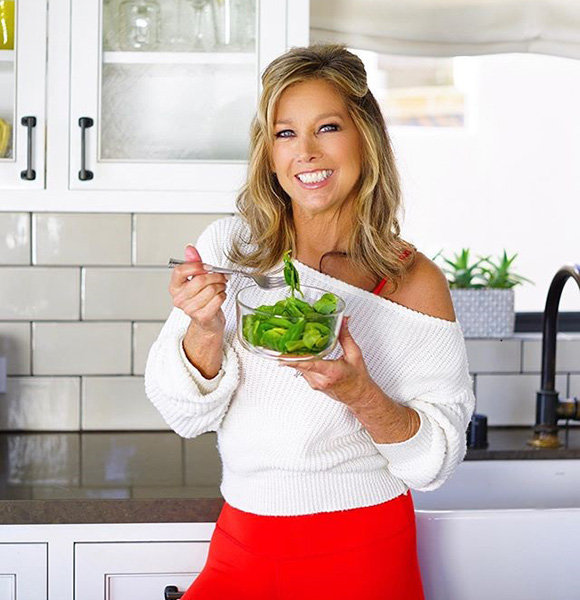 Denise Austin is a legendary American author of fitness-related books like Pilates for Every Body and Shrink Your Female Fat Zones. 
Apart from her writing skills, she has also shown talent as a fitness instructor and the host of ESPN's show, Getting Fit with Denise Austin. 
She is described as a fit woman alongside inspiration for weight loss and work out routine for many. 
Denise's Bio
Denise was born on 13 February 1957 in San Pedro, which makes her 62 by age. A scholar of the University of Arizona, she always knew her zeal for fitness.
Hence, the fitness enthusiast also pursued degrees in Physical Education and Exercise Physiology at California State University. Post graduation, she made 100 fitness videos and DVD's, eventually entering the Video Hall of Fame in 2003.
Husband, Married, Children
Denise married NBA agent named Jeff Austin in 1983. Jeff is also a former professional tennis player, who advanced to the third round of Wimbledon in 1973 and reached a high of No. 52 in the world.
However, in the early '80s, he went on and worked as a litigation attorney, which was when he met Denise. He was playing tennis at a Los Angeles-area tennis club while she was attempting to rent an aerobics studio. The couple started dating and eventually got married in April 1983.
Also Know About:- Zuzka Light Amazing Body At Age 36! Workout & Diet Advice From Fitness Guru
The pair soon became parents to their two beautiful daughters: Katie and Kelly. Katie followed her mother's footsteps as a Fitness blogger behind the Get Fit With Katie workout program. Kelly, on the other hand, graduated from the University of Southern California and is still discovering her path. 
With two beautiful children to call their family, Denise and her husband's love has only flourished over the years. On the occasion of their 36h anniversary, the lifestyle guru shared a picture with Jeff and expressed her undying love towards him. Denise has nothing but praises for her perfect husband as she said:
 "Everyone in our family — we have a big family on both sides — and everyone asks his personal and professional advice for everything. He is everyone's rock."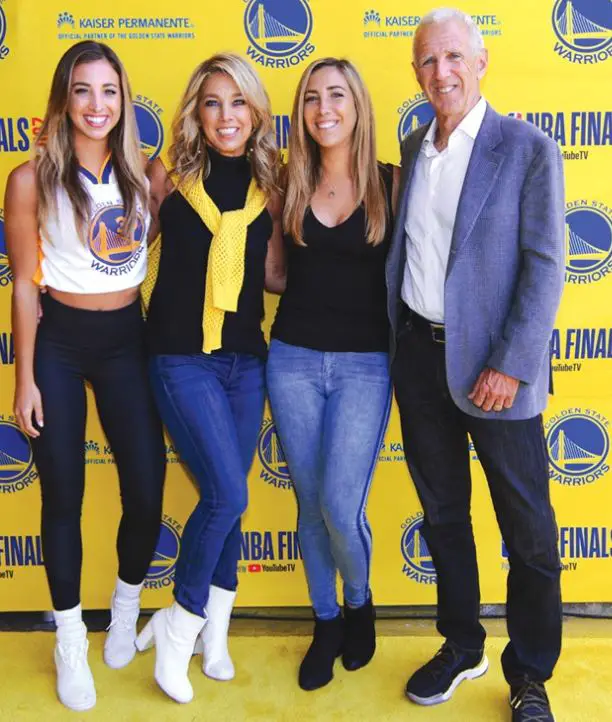 Denise Austin (second from right) and husband Jeff Austin with daughters Katie and Kelly in June 2018 (Photo: sportsbusinessdaily.com)
Moreover, she is also spotted spending quality time with her beautiful family every once in a while.
Net Worth, Now
The fitness guru has invested a first three-plus decade in the exercise industry. During her involvement years, Denise has sold 24 million videos and DVDs. The TV show she initiated also ran for more than 20 years. All in all, the author even opened her house for selling her fitness empire to the highest bidder in 2014.
Internet Sensation:- Tammy Hembrow 24, Two Times Pregnant & Nearly Had Husband; He Cheat?
As of 2019, Denise introduced a 10-Week Whole Body program to help women get in the best shape, investing only 30minutes a day. She also got involved in fitness projects with her daughter Katie in Boston.
Through all the hustle, her salary is estimated to fall between $30,092 and $57,196 as a fitness instructor and $50,754 as an author. Denise's net worth, meanwhile, remains a piece of classified information.