Entertainment
Does Actress Michelle Hurd Share Any Children With Her Longtime Husband? Bashed Bill Cosby Regarding Sexual Assualt
Young at heart with actress the law and order actress Michelle Hurd is married to Garret Dillahunt. With no children heard the couple has been together for an unknown number of years and yet not a child in sight any reason in particular?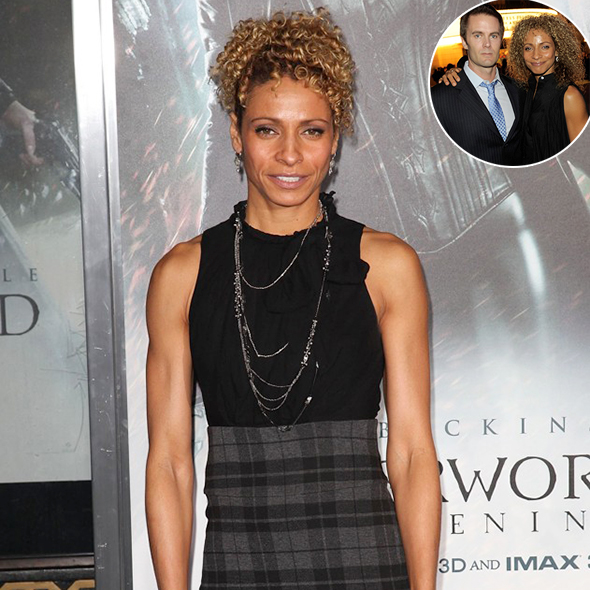 Young at heart the law and order actress Michelle Hurd is married to Garret Dillahunt. With no children heard the couple has been together for an unknown number of years and yet not a child in sight any reason in particular?
Secrecy in the Family!
She is married to 'Raising Hope' Garret Dillahunt and is a very privacy concern person. Hurd is known to be a very private actor, keeping even the date of her marriage to fellow actor and husband Garret Dillahunt out of the press. There is also no rumors of how they met and also no information on any children seen or heard to this date.
As for the husband, he is also an American actor starring in movies such as "12 years a slave", "Deadwood" and "No country for old men."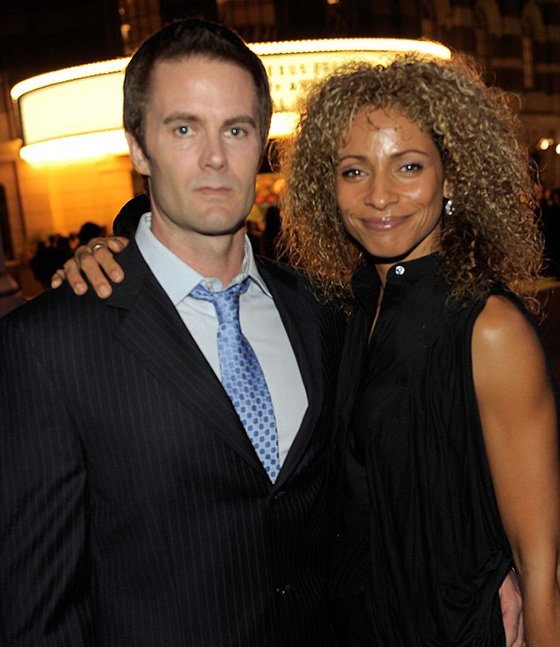 Caption: The couple, very secret very private about their life, not even the date was given.
Picture Credit: dailymail.co.uk
The Bill Cosby incident!
Michelle Hurd was also surrounded by media when she accused Bill Cosby of an attempt to sexual assault. As she allegedly posted a Facebook message that when she was working with the infamous Bill Cosby, a man who in his youth assaulted minors in his show came forward to set another record straight adding to the, already piled up case, saying;
LOOK, I wasn't going to say anything, but I can't believe some of the things i've been reading, SO here is MY personal experience:
I did stand-in work on The Cosby show back in the day and YES, Bill Cosby was VERY inappropriate with me. It started innocently, lunch in his dressing room, daily, then onto weird acting exercises were he would move his hands up and down my body, (can't believe I fell for that) I was instructed to NEVER tell anyone what we did together, (he said other actors would become jealous) and then fortunately, I dodged the ultimate bullet with him when he asked me to come to his house, take a shower so we could blow dry my hair and see what it looked like straightened. At that point my own red flags went off and I told him,
"No, I'll just come to work tomorrow with my hair straightened".
 Without gasping for air, she continued explaining,

I then started to take notice and found another actress, a stand-in as well, and we started talking….. A LOT …. turns out he was doing the same thing to her, almost by the numbers, BUT, she did go to his house and because I will not name her, and it is her story to tell, all I'll say is she awoke, after being drugged, vomited, and then Cosby told her there's a cab waiting for you outside. I have ABSOLUTELY no reason to lie or make up this up! Anyone that knows me, knows that!
Caption: Michelle Hurd an interview with The LanceScurv Show explaining the terrible things done to her during the set on Nov 22, 2014.
Bill Cosby is now seventy-seven years of age when he was asked for a comment on yet, just another case to add to the file of sexual assault; he gave no comment or no response to the recent or most of the accusations.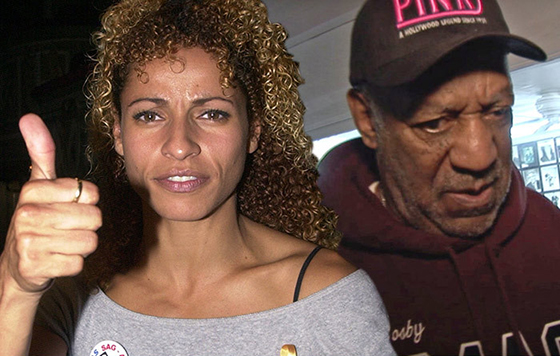 Caption: Michelle Hurd is another adding to the case of Bill Cosby on 22 November 2015.
Picture Credit: TMZ.com
Michelle Hurd was born in New York City, on December 21, 1966; She has acted on Broadway and starred in productions including "Getting Away with Murder" Hurd winning the has won the Robbie Award and the California Theatre Award for Best Supporting Actress in a Drama.
The most we know about her is that she is African American ethnicity with a background of Irish, German and Jamaican heritage. Hurd starred as the character Simone Lewis in the TV series Malcolm & Eddie as well and soon after joined the T.V series in 2001 Monique Jefferies in the series "Law & Order: Special Victims Unit" from 1999 to 2001. 
She had roles in the TV series "ER" from 2006 to 2007 and "Gossip Girl" from 2007 to 2008 as well as in 90210 from 2011 to 2013, and through her decade-long career, she has an estimated net worth of $3 million.
Michelle Hurd's pursuit of happiness through fitness and exercise:
It is evident that Michelle's figure is exceptionally great. The actress is now 50 years old and her body figures look like it could rival those of a 20-year-old's. She credits this achievement to her years of exercise and workout. 
In an interview with Sun-sentinel.com, she talked about her history of workout and talked about how she pursuits her ideal health. The actress spoke about her reason to stay healthy and fit saying,
Because I have this concept that your body is your temple. You want to go along in life and do all these things and adventures and have a great time, you need to respect your temple. I do everything I can to ensure everything inside and outside is as healthy as possible. I've been an athlete since I was a child. I did track and field for the Police Athletic League, then martial arts — first judo then karate. I've always been athletic. And exercise brings so much calm. I get into a zone. I would probably go crazy if I didn't work out.
She also confessed that her family shares her belief as well. Her little sister is a dancer and a choreographer while her elder sister teaches combat choreography and acting. She also talked about her father who was previously involved in boxing. 
Hurd explained her exercising plan which involves her working out 6 days a week for an hour minimum. She loves spinning and a large part of calory burning involves spinning. Hurd explained that she prefers to build muscles and tries to improve her muscle form as well and further went on to her daily diet which heavily includes fruits and vegetables and excludes any kind of meat. The actress refers to herself as a 'pescatarian.' 
Hurd, who believes in her motto 'You can rest when you're dead.' also provided advice to the general population about staying fit stating,
You gotta make the commitment to your body, to yourself, if you want to walk this world strong and stand up straight. People who are trying to get healthy complain yet they sit on the couch. Get off the couch and do a situp. What you put in your body is what you get out. If you're eating pie, get on that treadmill and stop thinking, "Why am I getting fat?"