Ellie Kemper was back with wonderful news and a perfect reason for bailing out of the party involving all the cast members of the... couple who are together since 2007, are really looking to extend their...did not rush things as they took time to figure out the balance between their...first acted in commercials and slowly made her move to the...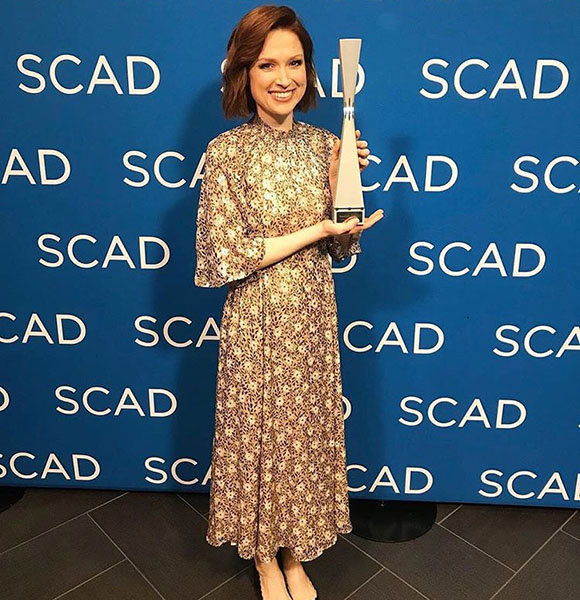 Ellie Kemper was back with fantastic news and a perfect reason to bail out of a party involving all the cast members of the Live in Front a Studio Audience: Norman Lear's All in the Family and The Jeffersons.
After going missing in the party hosted by the late-night host Jimmy Kimmel in June 2019, the actress used her pregnancy to exit the event.
Post the incident, the news spread like wildfire, and Ellie was stormed by congratulation messages all over.
She is already a mother to son James - born in 2016 - with her husband, Michael Koman, and is looking to extend her family. The couple - together since 2007 - is eagerly expecting their second baby as well.
Married Life With Husband, Children
Ellie and her husband Michael have been together for over 12 years. Commencing their relationship as good friends, the duo has come a long way to start a family of their own.
Case Of Seperation:- Julie Bowen Husband, Divorce, Kids, Net Worth
The adorable couple married in 2012 after dating each other for five years. Even after marriage, the two did not rush things as they took time to figure out the balance between their personal and professional life.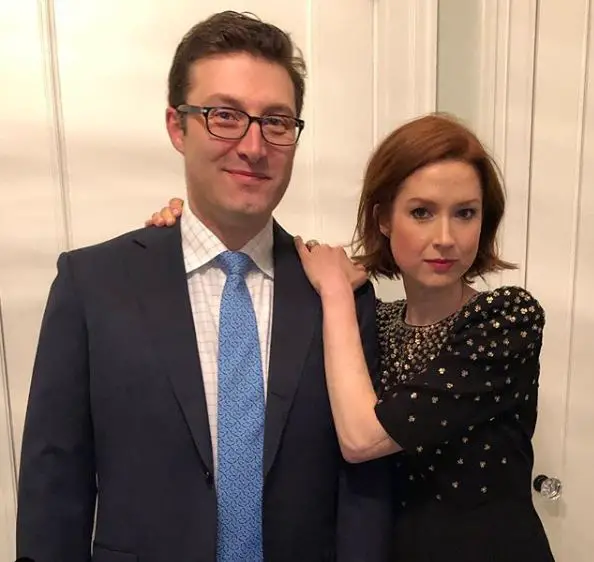 Ellie Kemper with husband, Michael Koman during America East Awards in February 2019 (Photo: Ellie Kemper's Instagram)
Finally, in 2016, Ellie and her partner stepped out from their shells and adopted parenthood, giving birth to a son named James. After welcoming their first child, the couple got more keen on nurturing children.
As a result, they announced expecting a second child in August 2019. Joking about the same, the former Unbreakable Kimmy Schmidt star told she was terrified thinking she would have to face a sibling rivalry in the upcoming days. 
Being a mother of a three-year-old son James, Ellie revealed that James will be getting jealous in the days to come. After that, no news was heard from the couple for quite some time, and their fans were curious about the baby.
Much to their surprise, the baby had already arrived, and it had even crossed a one month mark. The fans only got the news on 5 October 2019 when the actress celebrated the one month birthday of the baby, whom the couple named Matthew.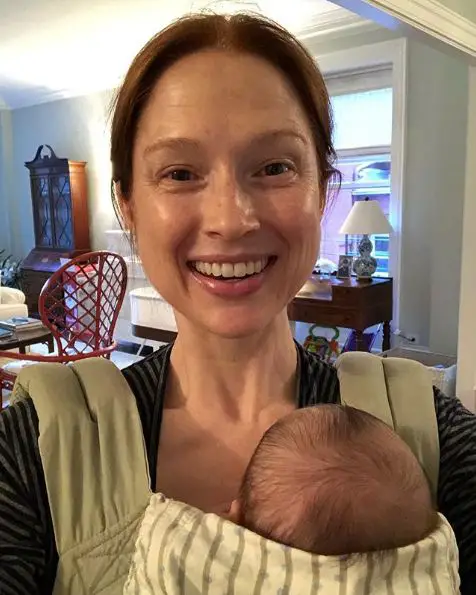 Ellie Kemper celebrates one month birthday of her newborn in October 2019 (Photo: Ellie Kemper's Instagram)
Revealing more about the baby, the actress talked about the baby's blond hair, which resembled that of her father and her desire to be carried around in the baby sling as like of her mother. Now, she is very much focused on raising her children and embracing parenthood with her husband.
Age, Height, High School
Ellie Kemper - aged 39 - is the second child of parents: David Woods - CEO at a bank - and financial journalist Dorothy Ann. She was raised alongside three siblings in a family of six.
Growing up in a wealthy family in Kansas City, she did not face any crisis during her childhood. The 21 Jump Street star attended John Boroughs High School, where she developed a love for acting.
Apart from involving herself in small plays during high school, she excelled in studies as well. Upon completing her graduation in 2002, Ellie focused on acting and moved to New York to enhance her skills.
Popular TV Personality:- Cress Williams Wife, Kids, Daughter, Family
The 5 feet 5 inches (1.65m) tall actress first acted in commercials and slowly made her move to the cinema. As of now, she is one of the highest-rated TV actresses with credits in shows like Nathan For You, About a Boy, and Silicon Valley.
Net Worth Details
Professionally, Ellie Kemper needs no introduction. 
The television diva who specializes in the comedy genre has given her fans many unforgettable moments to cherish in films and series. Her epic comic timing makes the fans laugh their hearts out.
Staring theaters in 2009, the Silicon Valley star first started appearing in small comic roles in minor drama and TV series. Catching up to the pace, she redeemed her spot permanently in the Steve Carell starrer The Office, which earned her wide fame and recognition.
From her tremendous acting accolades, she has accumulated a net worth of $4 million. Further, she also possesses a house at Ladue, Missouri, where Ellie resides along with her family.