Entertainment
Actor Laz Alonso Searching for a Girlfriend or Has a Wife Already?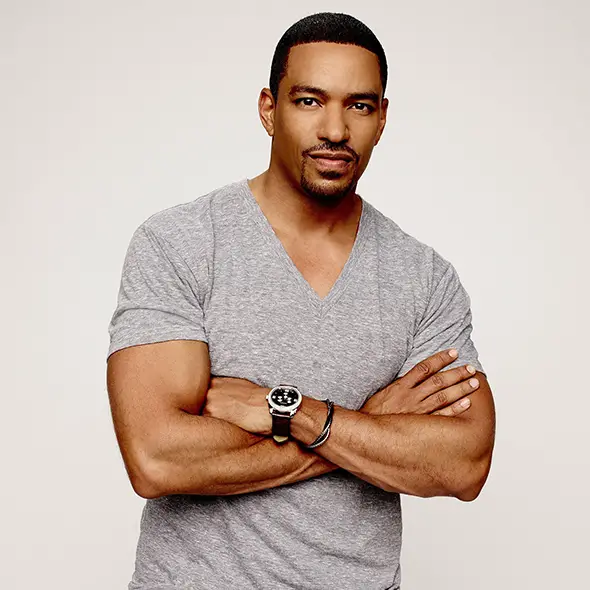 Cuban actor Laz Alonso's rugged handsomeness and brilliant acting skills have garnered him a worldwide fanbase, but does he have someone who has his heart?
But what if we tell you that the handsome man might still be searching for a girlfriend? Keep scrolling to know more about his love life.
Is Laz Alonso In Search of a Girlfriend?
Cuban ethnicity actor Laz has always been a dream man for women. However, it seems like he is still single and searching for a girlfriend.
Even though he is not dating anyone, he once made a headline with his romance with Bollywood babe Mallika Sherawat in the movie 'Love Barack,' commonly known as 'Politics In Love' in 2011.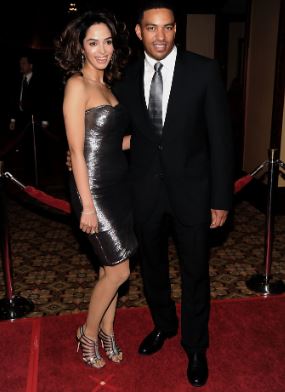 Laz with his then-rumored girlfriend Mallika Sherawat in the event organized by 'Politics In Love' (2010). (Source: Zimbio)
Although the man gave some sizzling and hot scenes in the movie with the Bollywood Queen Sherawat, he seems to have no intention of taking his on-screen romance off the screen.
Explore: Inside Scoop on Lily Travers's Life- Married or Single?
In an interview posted by Madamenoire on 11th December 2013, Laz revealed himself to be single as the woman he has often dated negatively responds to this sedentary behavior. He said,
Let me tell you; I'm single right now, but when I'm dating a girl, they usually kick me out of their kitchen because as they're cooking, I'm cleaning up behind them and they're like, 'Stop! Just get out. Let me finish.' And I'm like, 'Team work baby. Team work makes the dream work. And they're like Nah nah nah – get out of here.' 
Regardless of his failed relationship, according to a source, the star attended the Essence International Festival in 2014 and actively participated in the dating game contests with all the participants.
But unfortunately, it looks like the star enjoyed the festival but failed to find a perfect girlfriend for himself.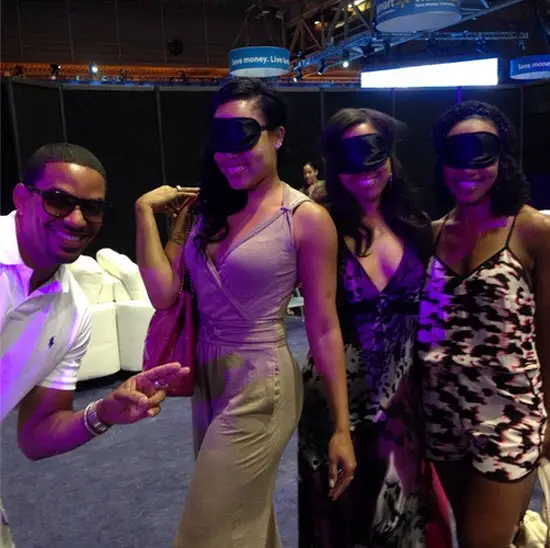 Laz in the Essence Festival with participants (2014) (Source: urbanmecca.net)
Although he has given justice to all the characters he has performed to date, in reality, he seems to be a very secretive man and a quiet fellow. 
He may have a girlfriend, but maybe he doesn't want to reveal it to the media, so he has kept it hidden to date.
In an interview with Madamenoire on 11th December 2013, the actor strongly condemned choosing a wife from the celebrity world, but he also gave an accurate explanation of being compatible regardless of the woman's background, saying:
"You know what? I don't really date celebs. I don't date celebs, to be honest with you. And it's not that I put them in a category called 'Celebs,' it's just that to me it's all about the genuine connection it doesn't matter who you are or what you do, if I like you and I meet you and you like me and we click, that's it. We have to click. If I see someone on the screen  that alone doesn't do anything for me."
Even though he hasn't revealed his current dating status, he has previously discussed his ideal wife.
Laz admitted to not having a wife till then in an interview with Diary of a First Time Mom. He said he has yet to find a girlfriend with whom he can spend his life.
Learn About: Stefania Spampinato Admits to Being Attracted to Her Co-Star
Laz Alonso's Dating History
In 2011, it was reported that Laz was dating actress Bria Myles. The actor has not commented on his relationship with his supposed girlfriend, but according to a source, he was confronted about having a sexual relationship with model Bria Myles.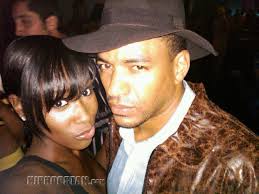 Laz and Bria Myles were spotted together (2011). (Source: hiphopstan.com)
However, the star has not revealed anything about the incident, nor has he relayed his breakup events, but in an interview, he said:
"I think for the time we dated it was for a season."
According to another source, Laz and his beau, Bria, were in a relationship for about five years and four months. However, it has not been confirmed by either of them. 
The actor is still reported to be single after the breakup, while the lady is said to have dated Sean Newell Martin.
Similarly, the actor was rumored to be dating Olivia Longott, an American singer, in 2010. However, Las did not reveal any information about dating Olivia, nor has he disclosed any of his meeting events with Olivia.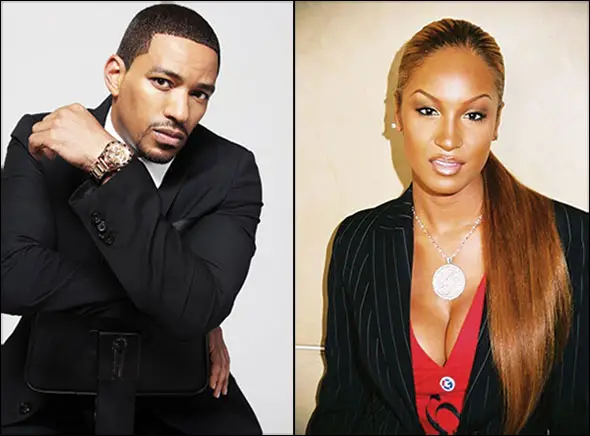 Laz Alonso and Olivia Longott are rumored to be dating (2010). (Photo: liverampup.com)
What happened between them remains a mystery as both the stars have remained quiet about their dating. 
Know More: Thomas Beaudoin and Jen Lilley's Relationship! Are the Rumors True?
We are not sure how long they got involved for a month, weeks, or just for a day. Currently, the lady is reported to be single.
Followingly, Laz was again said to be in a relationship with an American Singer, Teairra Mari. The news of Teairra being his partner sparked when they were spotted spending quality time in one of their cooking classes.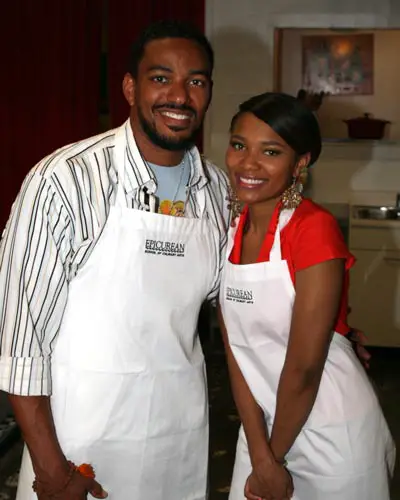 Spotted together at a cooking class date Laz Alonso and Teairra Mari (2009). (Source: theybf.com)
We are not sure if they shared a girlfriend and boyfriend relationship, but it is reported that Teairra is single.
His long list of getting involved with women shows that he is not gay. Although he has not disclosed dating events with any of the women, we are in a dilemma whether the story holds a great truth or is just a rumor.
We have to wait until Laz speaks about the reality of his dating history and his past life. Till then, stay tuned to get more updates on Laz Alonso.